Most successful artists by decade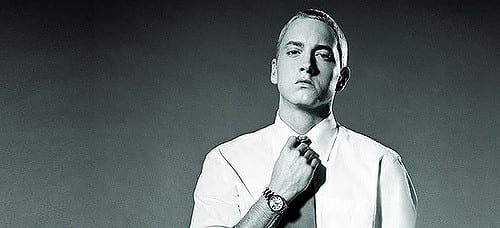 Since the summer of 2016 dozens of artists have been analyzed using the CSPC method.
Some of them destroyed the competition during a short time thanks to only one album, while others have proven longevity through the years.
In the end though, who has really dominated each of the last six decades? Is it the former or the latter kind of artists? You will find the answer in the list below!
The figures written here are not the equivalent album sales during the decade, but the equivalent album sales up to date from all the material released during that decade by an artist.
Please keep in mind some artists with strong results in several decades haven't been studied so far, e.g. Frank Sinatra, The Beach Boys or Nicki Minaj. All figures reflect the value as collected at the time of the artist's respective articles. The list of studied artists is available here.
A lot of lists like this one are available inside the Data Collector, so feel free to read them to gauge how your favorite artist charts within it!
Most successful artists by decade (as of May 2021)
1950s
1. Elvis Presley – 127,149,000
1960s
1. The Beatles – 376,924,000
2. Elvis Presley – 131,658,000
3. The Rolling Stones – 110,801,000
4. Simon & Garfunkel – 89,796,000
5. Bob Dylan – 72,934,000
6. The Doors – 72,455,000
7. Led Zeppelin – 57,592,000
8. Creedence Clearwater Revival – 52,246,000
9. Barbra Streisand – 31,384,000
10. Johnny Hallyday – 29,793,000
11. Bee Gees – 27,358,000
12. Pink Floyd – 21,773,000
13. Stevie Wonder – 17,580,000
14. Santana – 16,834,000
15. Cher – 14,854,000
16. Cher – 14,854,000
17. Fleetwood Mac – 14,807,000
18. Jackson 5 & The Jacksons – 13,281,000
19. Buffalo Springfield – 11,061,000
20. David Bowie – 8,481,000
1970s
1. Pink Floyd – 171,695,000
2. Eagles – 163,422,000
3. Led Zeppelin – 138,828,000
4. Queen – 129,623,000
5. Elton John – 129,344,000
6. Abba – 125,972,000
7. Rod Stewart & Faces – 108,674,000
8. Bob Marley – 107,997,000
9. Bee Gees – 104,914,000
10. Fleetwood Mac – 95,398,000
11. Santana – 75,660,000
12. The Rolling Stones – 73,368,000
13. Billy Joel – 72,103,000
14. David Bowie – 68,914,000
15. AC/DC – 67,824,000
16. Paul McCartney – 65,482,000
17. Stevie Wonder – 63,036,000
18. Black Sabbath – 62,946,000
19. Aerosmith – 60,765,000
20. Supertramp – 58,979,000
21. Barbra Streisand – 57,359,000
22. Elvis Presley – 54,499,000
23. Neil Young – 53,662,000
24. John Lennon – 47,679,000
25. Michael Jackson – 46,469,000
1980s
1. Michael Jackson – 181,681,000
2. Madonna – 131,613,000
3. Phil Collins – 119,105,000
4. U2 – 111,861,000
5. Queen – 107,789,000
6. Prince – 93,149,000
7. AC/DC – 84,857,000
8. Bruce Springsteen – 82,382,000
9. Bon Jovi – 79,146,000
10. George Michael & Wham! – 69,617,000
11. Dire Straits – 67,720,000
12. The Police – 64,978,000
13. Metallica – 64,948,000
14. Billy Joel – 62,280,000
15. Journey – 61,102,000
16. Van Halen – 60,076,000
17. Guns N' Roses – 58,419,000
18. Whitney Houston – 56,494,000
19. Sade – 46,991,000
20. Bryan Adams – 46,495,000
21. Barbra Streisand – 43,186,000
22. The Rolling Stones – 37,912,000
23. Elton John – 37,330,000
24. Stevie Wonder – 36,782,000
25. David Bowie – 35,564,000
1990s
1. Céline Dion – 160,090,000
2. Mariah Carey – 144,462,000
3. Garth Brooks – 108,309,000
4. Whitney Houston – 88,381,000
5. Nirvana – 80,179,000
6. Michael Jackson – 78,755,000
7. Metallica – 75,261,000
8. Backstreet Boys – 74,905,000
9. Madonna – 66,562,000
10. Shania Twain – 65,863,000
11. Guns N' Roses – 56,524,000
12. Red Hot Chili Peppers – 55,552,000
13. Alanis Morissette – 50,237,000
14. Oasis – 47,347,000
15. Spice Girls – 47,339,000
16. Green Day – 44,616,000
17. The Cranberries – 42,810,000
18. U2 – 42,021,000
19. TLC – 38,447,000
20. Sting – 37,855,000
21. Bon Jovi – 37,185,000
22. Bryan Adams – 36,037,000
23. Aerosmith – 35,248,000
24. Santana – 33,069,000
25. Enya – 31,849,000
2000s
1. Eminem – 123,624,000
2. Linkin Park – 67,608,000
3. Coldplay – 66,326,000
4. Britney Spears – 62,135,000
5. Beyoncé – 50,503,000
6. P!nk – 48,326,000
7. Norah Jones – 48,153,000
8. Robbie Williams – 47,775,000
9. Nickelback – 46,375,000
10. Black Eyed Peas – 45,631,000
11. Alicia Keys – 43,142,000
12. Michael Bublé – 42,346,000
13. Ayumi Hamasaki – 40,263,000
14. U2 – 38,338,000
15. Madonna – 37,931,000
16. Avril Lavigne – 36,931,000
17. Rihanna – 36,818,000
18. Lady Gaga – 35,949,000
19. Usher – 34,775,000
20. Shakira – 34,227,000
21. Justin Timberlake – 33,379,000
22. Green Day – 32,386,000
23. Taylor Swift – 29,445,000
24. Miley Cyrus – 28,856,000
25. Evanescence – 28,339,000
2010s
1. Adele – 73,356,000
2. Justin Bieber – 66,066,000
3. Taylor Swift – 64,282,000
4. Ed Sheeran – 61,066,000
5. Rihanna – 55,886,000
6. BTS – 55,749,000
7. Bruno Mars – 52,339,000
8. Drake – 52,256,000
9. One Direction – 44,466,000
10. Eminem – 38,691,000
11. Maroon 5 – 37,803,000
12. Katy Perry – 35,012,000
13. The Weeknd – 34,942,000
14. Ariana Grande – 33,108,000
15. Lady Gaga – 30,122,000
16. Post Malone – 28,844,000
17. Coldplay – 28,500,000
18. Kendrick Lamar – 26,660,000
19. Imagine Dragons – 24,676,000
20. Selena Gomez – 23,749,000
21. Beyoncé – 23,194,000
22. Michael Bublé – 19,821,000
23. Shawn Mendes – 17,365,000
24. Billie Eilish – 16,709,000
25. Sam Smith – 16,045,000
2020s
1. BTS – 16,701,000
2. Taylor Swift – 7,851,000
3. The Weeknd – 4,070,000
4. Justin Bieber – 3,462,000
5. Dua Lipa – 2,884,000
6. Lady Gaga – 2,249,000
7. Selena Gomez – 1,958,000