CSPC voting – use your voice!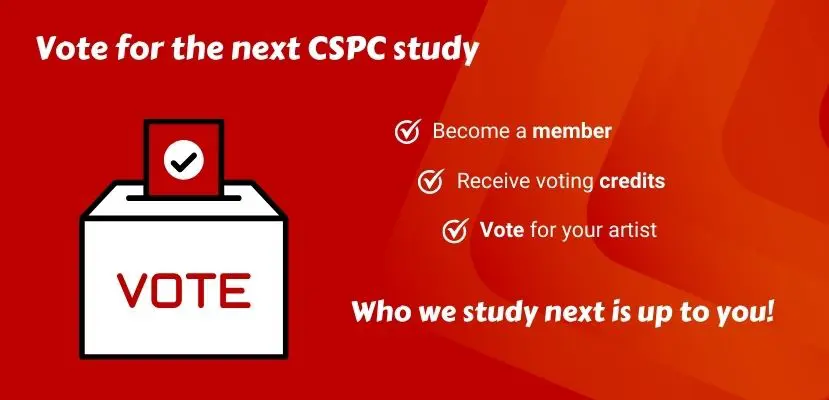 Vote!
For many years we have been digging into sales figures of all-time best sellers. Our CSPC list is more and more complete, but top artists are still overdue, while others are getting outdated. To give more visibility to upcoming articles, we decided to make the choice of next CSPC artists entirely up to you.
How it works
We select artists who need to be analyzed…
The aim is to be comprehensive among top sellers, so we fixed a list of artists who need to be treated. How do we define these artists? We have set these limits of expected results:
over 50 million CSPC sales
over 30 million CSPC sales for a local artist
over 15 million CSPC sales with a single album
already studied artists to update
This gives us a list of 298 artists.
Each of them is assigned a factor going from 1 to 4, the highest representing the largest sellers. The target is to facilitate the truly top sellers to be treated soon enough.
… and you vote for them
Members can assign points according to their membership level:
Silver members: 3 points, given any way you want (3 points to 1 artist, 1 point to 3 artists, etc.)
Artist / fan and Gold members: 25 points, given to up to 10 artists
Pro and Platinum members: 100 points, given to up to 10 artists as well, with a maximum of 25 points for each artist.
Once you have allocated your points, your votes will impact the leaderboard of requests which sorts artists thanks to their score, which is the multiplication of their votes with the factor of the related artist.
For updates, an additional factor is the number of days since the last one, based on a 10-years scale. For example, a 1-year old update will have a factor of 0.1, while a 10-years old update is regarded as non-existent.
Once a new CSPC artist is published, the next one to be treated will be automatically the current leader of the list. Votes for the winning artist will be cleared to allow the leaderboard to keep running.
You are free to complete or update your votes as many times as you want.