CSPC: Madonna Popularity Analysis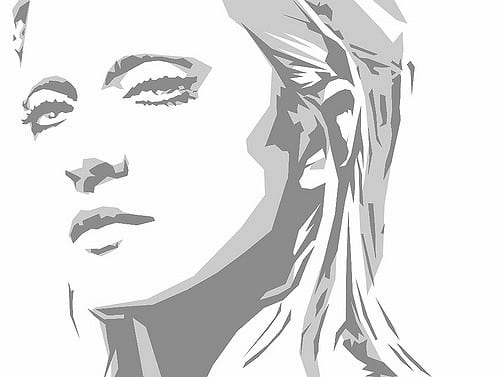 The Queen of Pop. Madonna is widely recognized as the biggest female star of all-time. As you know if you have been following Chartmasters.org for long, we created the Commensurate Sales to Popularity Concept in order to validate or not those assumptions.
Applying it to historical albums and young popular artists helped us to understand that album sales aren't the only valid indicator of popularity both because of the impact of various compilations and of large singles sales. Some artists have been able to pull great numbers in all fronts.
One perfect example appears to be Madonna. Consequently, it is time to apply this concept on this case which involves both situations combined to see how much it impacts our perception of each album popularity.
In fact, the American superstar had strong singles sales all over her career as well as notorious compilations downgrading a lot catalog results of her original albums.
No one can seriously doubt Madonna's popularity, just like no one can seriously argue against the fact she is the best selling female artist of all-time. One ranking on which she is often overshadowed by several of her peers yet is the best selling studio album by a female artist.
Incredibly enough, Whitney Houston, Shania Twain, Alanis Morissette, Celine Dion, Adele, Mariah Carey, Britney Spears, Norah Jones and soon both Tracy Chapman and Carole King all have at least one studio album that outsold every Madonna's studio set. The latter biggest seller, True Blue, ends up being pushed out of the all-time Top 10 female studio albums.
While an unexperienced eye would conclude that Madonna never really had a true massive hit album, others will notice most of those female artists had one standout album that was well other the par inside their own discography. This situation is clearly favorable to the one-off record that keeps getting enduring catalog appeal – which is precisely why Tracy Chapman and Carole King blockbusters are now passing by True Blue – while the extensive career of Madonna makes compilations more relevant to the casual buyer.
Indeed, the singer outsold all other previously mentioned females minus Celine Dion by over 2 to 1 in terms of compilation sales. No need to say she also outsold all those females in terms of physical singles sales by a considerable margin.
Considering this context, merging results of all her records ends up being absolutely necessary to properly define how successful – or unsuccessful! – her albums have been. If there is little doubt that True Blue would appear into a Top 10 most successful, in opposition to best selling, female studio albums list it is interesting to know how high it would be and if additional Madonna's albums can climb into those high waters as well.
As usual, I'll be using the Commensurate Sales to Popularity Concept in order to relevantly gauge her results. This concept will not only bring you sales information for all Madonna's albums, physical and download singles, as well as audio and video streaming, but it will also determine their true popularity. If you are not yet familiar with the CSPC method, the next page explains it with a short video. I fully recommend watching the video before getting into the sales figures. Of course, if you are a regular visitor feel free to skip the video and get into the figures.
Let's go!