Streaming Part 12 – Must Be Christmas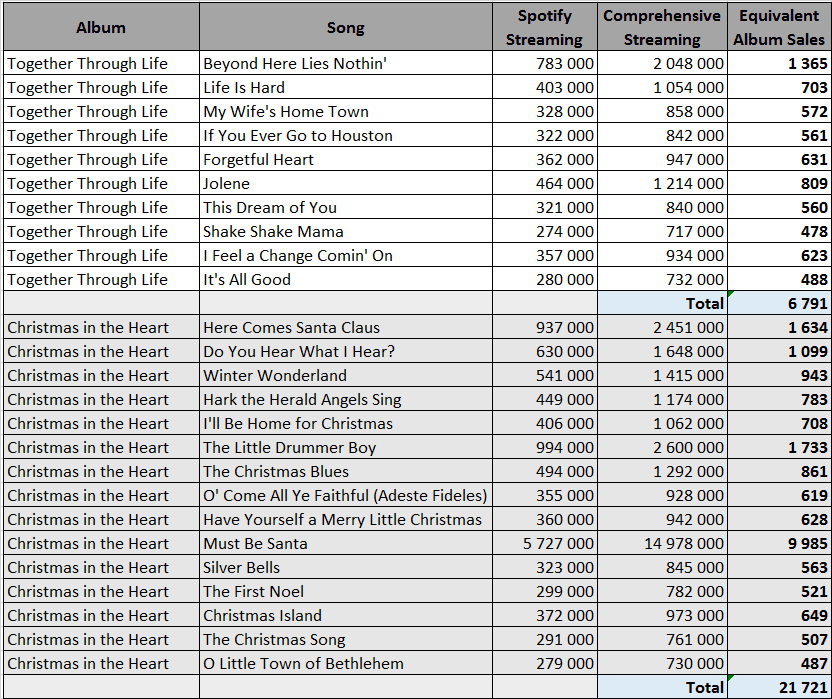 With Together Through Life, the hype around Bob Dylan new music started to slow down. It was still a very deserving seller, but its streaming results highlight a strong lack of hits, just like most of the artist albums since the 80s.
The singer 34th studio album, Christmas In The Heart was his first Holiday effort. The always returning festive season is providing this album some decent streaming results. It is poised to climb among Bob Dylan discography as years pass.