CSPC: Bob Dylan Popularity Analysis
Streaming Part 8 – Is there anybody out there?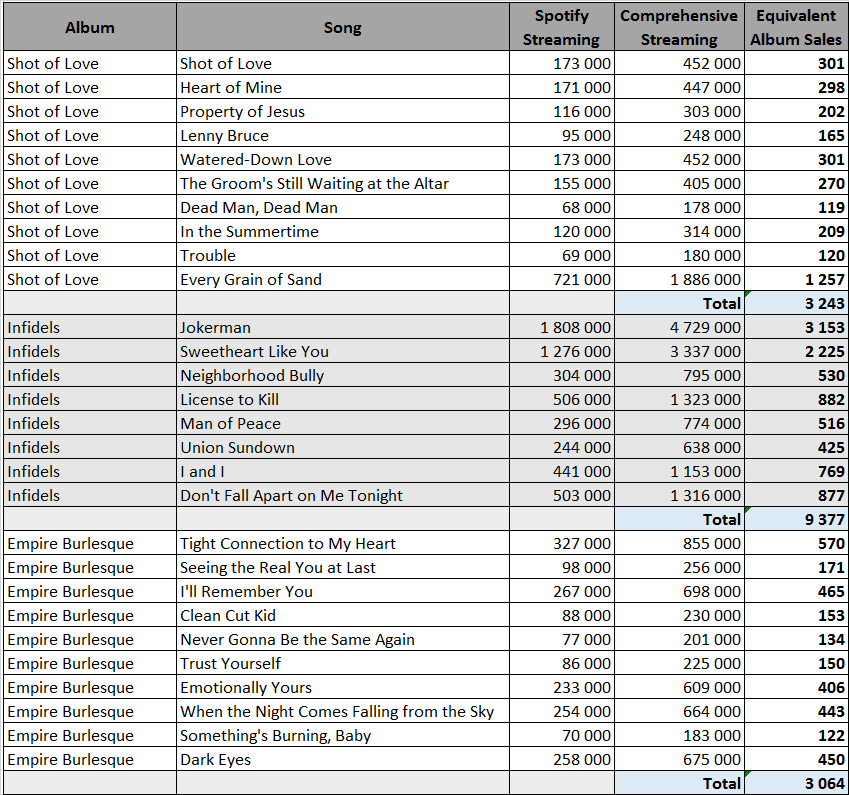 If you follow closely my articles, you surely noticed I already titled several artists periods with that Pink Floyd reference. This question is just so telling that there isn't much to add. By the 80s, Bob Dylan hey-days were gone and the artist himself was very fine with that situation. Infidels was some kind of mini revival but all in all there isn't much left from those years as shown by their streaming numbers.