CSPC: Bob Dylan Popularity Analysis
Streaming Part 7 – Nothing Saved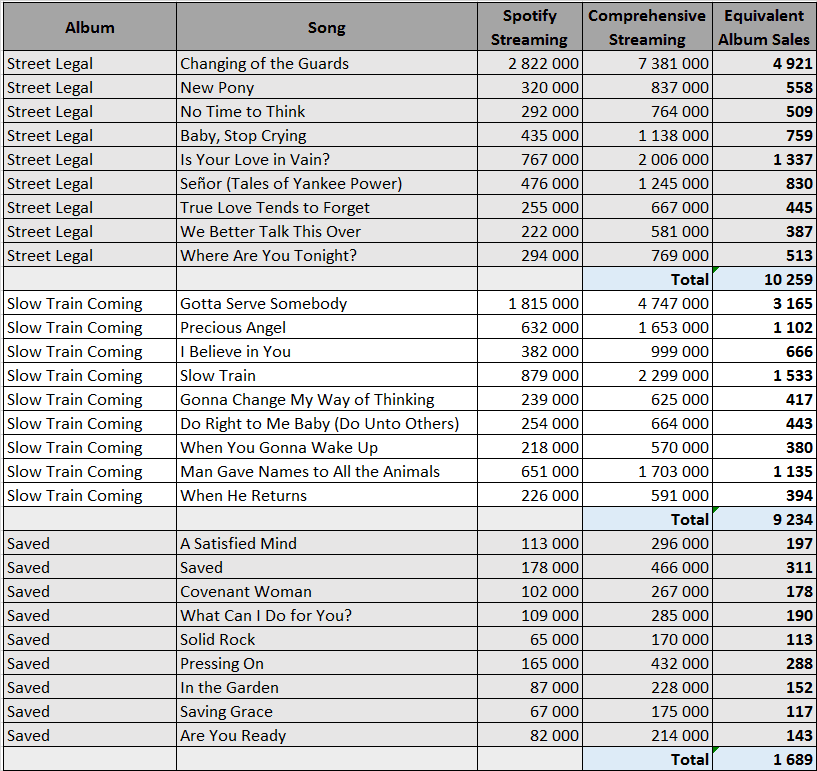 At more than 3 million copies sold to date, both Street Legal and Slow Train Coming were good selling albums by the artist standards. This being said, they both sold well in part thanks to the booming market in late 70s and the follow up effect after the huge success of Desire.
Once again, streaming brings some justice back by proving those records weren't as strong as they look like as per their pure album sales. Each only have one song over 1 million and both are around 10,000 album sales equivalent only, the lowest totals to that date by legitimate Bob Dylan albums.
Those less appealing records turned down the public interest which led Saved release to get a very discreet initial reception. Time hasn't improve its status, far from that, as no song from the record reaches 200,000 plays.