CSPC: Bob Dylan Popularity Analysis
Streaming Part 6 – Back On Track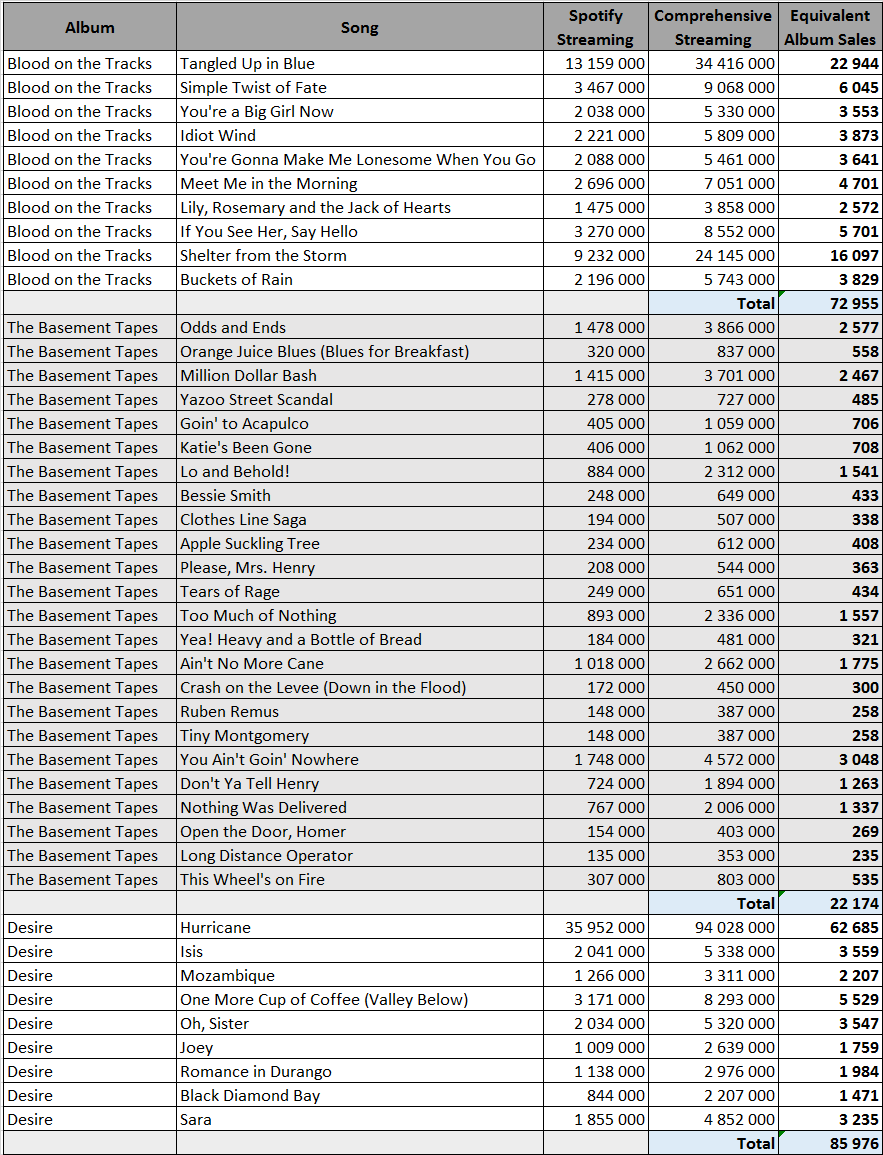 1975 record Blood On The Tracks was the first 100% Bob Dylan album in years. Not that well received by critics upon release, it is now widely rated as one of the best albums ever, often charted as the artist best album. All its songs are well past 1 million streams with both Tangled Up In Blue and Shelter From The Storm achieving the most success.
The Basement Tapes is a compilation of 1967 outtakes widely available on various unofficial bootlegs. To tackle those ilegal recordings, they were assembled together to be released as a proper album in 1975. All songs have over 100,000 plays, quite incredible for a 24 songs track list of outtakes from half a century ago.
Desire includes Hurricane, a huge global hit. This song opened doors of various markets that were still not very reactive to the artist music like continental Europe or Japan. It is still one of the singer most popular songs with a huge 36 million streams. This is possibly the highest tally of a song so long, indeed, Hurricane runs for 8:33 minutes.