CSPC: Bob Dylan Popularity Analysis
Streaming Part 3 – We Want Him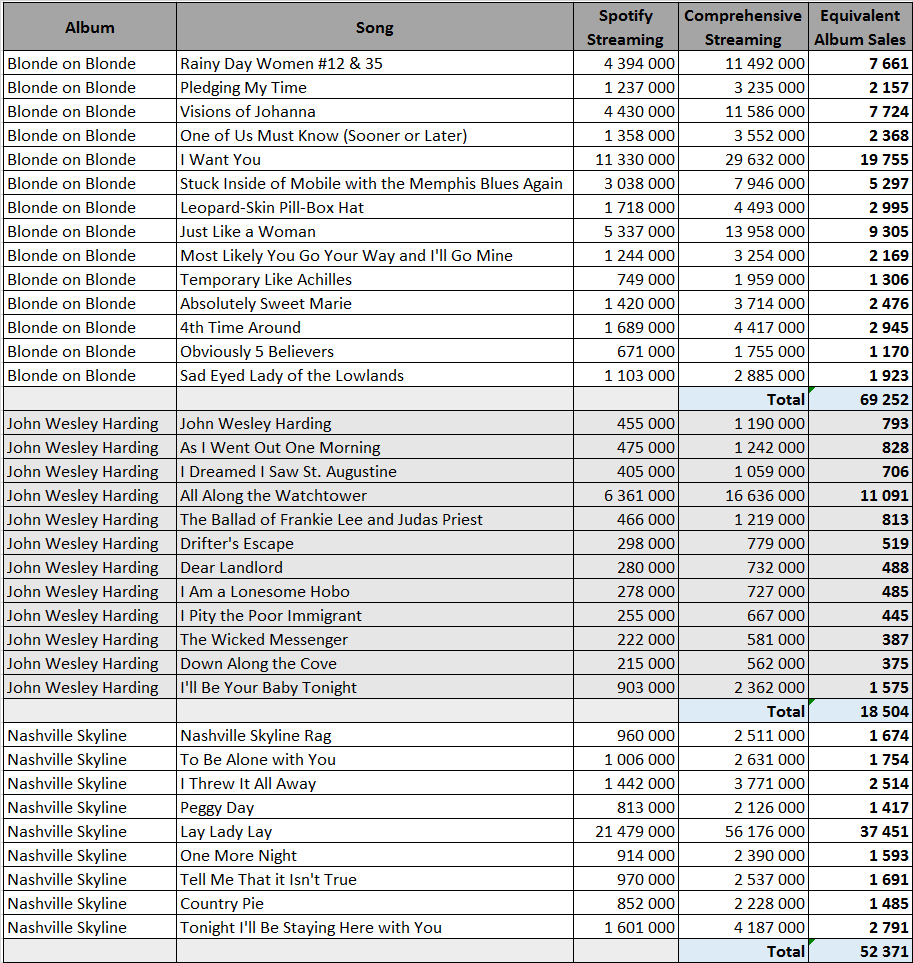 All Music Guide website rarely provides five stars to albums. Each of those three albums are rated 5* though. This is just one illustration of the universal acclaim received by all Bob Dylan outputs during the 60s.
Blonde On Blonde contains 12 songs over 1 million. This is a good opportunity to highlight how tough it is to achieve such figures when your discography exceeds 500 songs available on Spotify. For such an extensive body of work, we must highlight the playing time factor, as even a hard core fan can only bring a few plays per song to his favorite artist tunes.
The biggest hit of this pack is Lay Lady Lay at 21 million streams. We are used to check figures of the very biggest artists including some highly popular current acts so this tally doesn't sound impressive. Well, let just notice this would put that song well inside Madonna's Top 10 biggest hits in spite of the song being one generation older than anything the Material Girl ever issued.