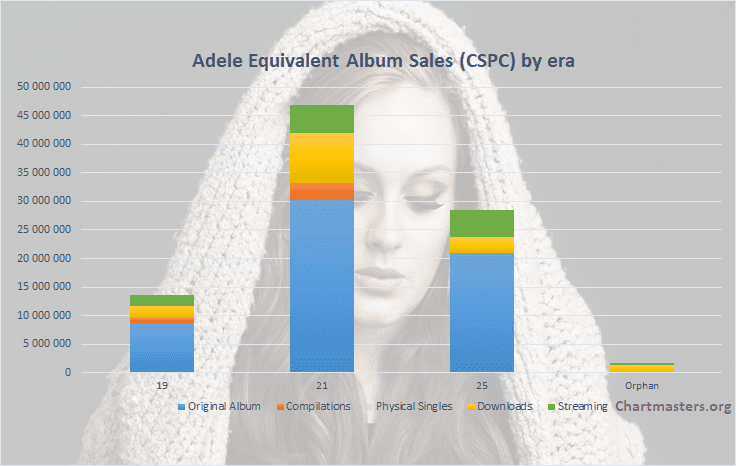 Despite only releasing three studio albums in a span of 11 years, Adele is already one of the most successful female artists of all-time.
With Easy On Me debuting today and 30 coming next month, it's only a matter of time before the British chanteuse joins the 100 million club.
Adele started career in 2008 with 19, a record that was hugely successful in the Netherlands on top of also doing wonders in her native country, UK.
The album was so huge in the Netherlands that it ended up becoming the top seller of 2009.
That being said, it would take at least another pair of years for the British songstress to truly find global success.
The release of her blockbuster album, 21, was an immediate success that would dominate the charts for many years to come.
It goes without saying that it was by far the best-selling record of 2011, shifting a massive 18.1 million copies. It didn't stop there, though.
The record shifted another 8.3 million in 2012, giving Adele the top seller of the year for another consecutive year. It also pulled huge amounts in 2013 before eventually surpassing the 30 million mark years later. Simply outstanding results.
Many people deemed Adele as a 'one era wonder' and argued she'd never replicate that success again, however, the chanteuse returned nearly 5 years later in November 2015, with the fastest selling album ever, 25, further proving her out of this world dominance was far from being over.
This time around, with 30, everyone is expecting her to break records effortlessly. Can she do it though now that pure sales are a relic from the past?
As usual, I'll be using the Commensurate Sales to Popularity Concept in order to relevantly gauge her results. This concept will not only bring you sales information for all Adele's albums, physical and download singles, as well as audio and video streaming. In fact, it will also determine their true popularity.
If you are not yet familiar with the CSPC method, below is a nice and short video of explanations. I fully recommend watching it before getting into the sales figures. Of course, if you are a regular visitor feel free to skip the video and get into the numbers directly.
The Commensurate Sales to Popularity Concept (CSPC)
There are two ways to understand this revolutionary concept. In the first place, there is this Scribe video posted below. If you are unaware of the CSPC method, you will get the full idea within just a pair of minutes.
If you are a mathematical person, and want to know the full method as well as formulas, you can read the full introduction article.
Now let's get into the artist's sales figures in detail in order to apply this concept and define the act's true popularity!
Adele Album Sales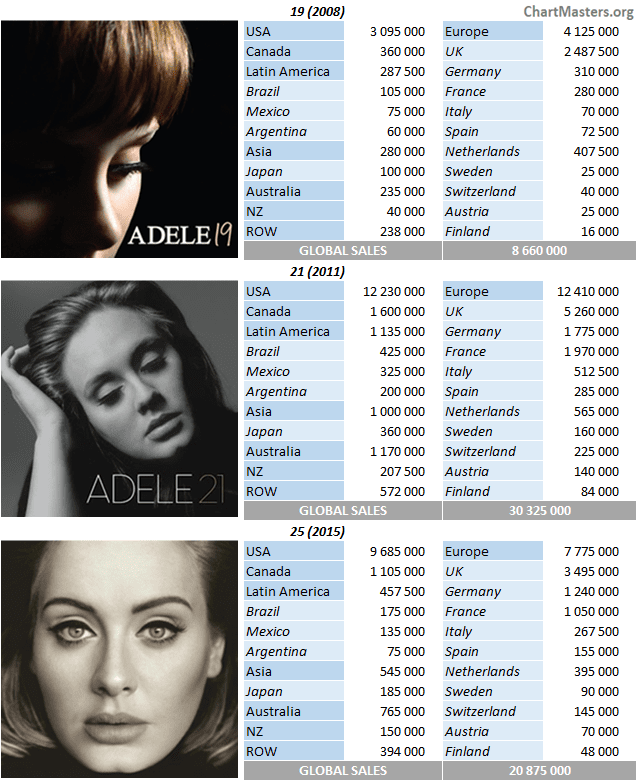 Original Album Sales – Comments

As already mentioned above, 21's sales are just out of this world. There is no need to mention no album did better since several years.
In fact, the last studio album selling more than this LP is Shania Twain's Come On Over, released way back in November 1997 and selling over 33 million.
Her debut album, 19, benefited from Adele's sophomore effort smashing, as more than half of its sales were registered after her global breakthrough in 2011.
25 was an incredible follow up that further solidified Adele as one of the most powerful artists of all-time.
Outside of her own 21, it is the top selling studio album since Norah Jones' classic Jazz record Come Away With Me at nearly 24 million.
Adele songs sales

Physical Singles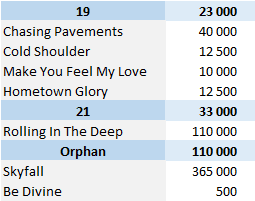 As a reminder, the weighting is done with a 10 to 3 ratio between one album and one physical single.
Well, if there is one area where Adele hasn't dominated, that is physical single sales.
With the last few consumers giving up the format in the late 00s, and her success being limited by that point, her singles from 19 accumulated low sales in the format.
By 2011 most markets had completely stopped releasing this format. Only Japan still had notable physical single sales, but this country is the only one that pretty much resisted the Adele earthquake.
All in all, the few sales here and there amount for 185,000 singles sales from promotional campaigns of 19 and 21 combined. No single from 25 was issued physically.
Skyfall, as a James Bond theme, was issued physically all over the world in large quantities. There are plenty of people collecting such songs. This fact, added to the insane selling skills of the artist, resulted in 365,000 sales, an outstanding number for 2012's standards.

Digital Songs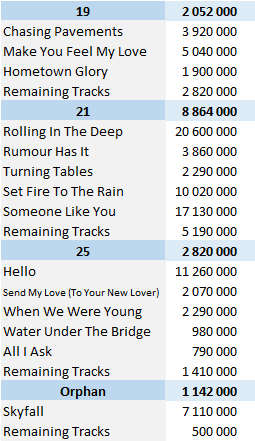 As a reminder, the weighting is done with a 10 to 1.5 ratio between one album and one digital single.
21 managed to become one of the highest selling albums of all-time at the peak of download sales.
It is fairly impressive since it means the album faced competition from its own stand-alone tracks which were all available for sale.
As a trademark of Adele's stunning crossover appeal she did wonders in this format too.
Rolling In The Deep is quite simply one of the highest selling digital song ever with 20.6 million sales. This includes 8.88 million downloads in the US, 4.25 million in South Korea, and 1.1 million in the UK.
Someone Like You is nearly as strong at 17.13 million while Set the Fire to the Rain completes an incredible trio at more than 10 million units.
Both Rumour Has It and Turning Tables were sent to radios impulsing multi-million sales, while every album cut from 21 tops half a million sales. The total of digital sales for songs of this album total 59.1 million.
Skyfall and Hello, at 7.11 million and 11.26 million, respectively, were massive follow ups too.
When We Were Young and Send My Love both topped 2 million. While lower, this is still incredible considering the collapse of downloads and the number of units sold by 25 in its first weeks.
Singles from 19 didn't sell much upon release, but they went on to become huge catalog sellers, especially Make You Feel My Love.
This cover of the Bob Dylan track has now become one of her very biggest tracks. Its UK sales have already topped 1 million while the US tally is already on 1.9 million and still climbing.
In total Adele is now at just under 100 million downloads and ringtones.

Streaming
Streaming is made up of audio and video streams. Our CSPC methodology includes both to better reflect the real popularity of each track. The main source of data for each avenue is respectively Spotify and YouTube. To factor in the growing impact of multiple Asian countries where these platforms aren't always the go-to site for music streaming, more sources have been added.
In order to account for their real popularity in each relevant country, the below sources have been used along with the mentioned ratios that reflect the market share of each area.
Audio Streams
– South Korea : Genie streams * 3.05 (consistent with Gaon streaming numbers)
– Japan : AWA streams * 100/5.5 (AWA has 5.5% of the Japanese streaming market)– Elsewhere : Spotify streams * (370 – 8.5 – 9.5 – 33 – 9) / 207 (370 million global subscribers minus 8.5 million from South Korea minus 9.5 million from Japan minus 33 million from China divided by the number of Spotify only users minus 9 million more Asian users) + Genie streams * 3.05 (uses Genie rather than Spotify to extrapolate markets like Taiwan, Thailand and Vietnam)
Video Streams– China* : QQ video streams * 50 if the song is available for audio stream, QQ video streams * 5 elseway (scale built based on known figures for several major artists)– Elsewhere : Youtube views
*since 96.4% of Chinese streaming platforms are free users, that paid-for users pay less than $2 a month and that they are also used as video streaming platforms, their streams are weighted on par with YouTube streams.
Audio Stream value – 1500 plays equal 1 album unit
Video Stream value – 11,750 views equal 1 album unit
Equivalent Albums Sales (EAS) = ( Spotify * 310/207 + Genie * 3.05*2 + AWA * 100/5.5 ) / 1500 + ( QQ views* 50(or 5) + YouTube ) / 11750
Top Hits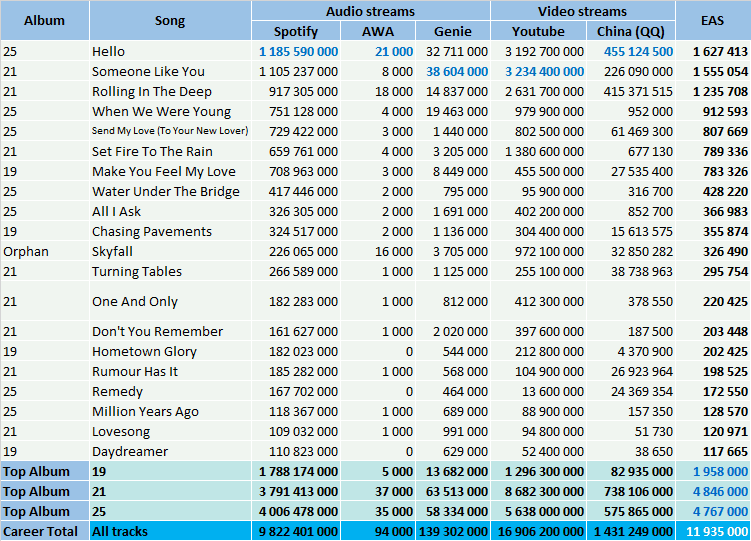 Streaming results for Adele may not look as impressive as her albums and singles sales. The reason is quite obvious, as each 21, Skyfall and 25 had their streaming availability delayed to make room for sales while the hype was still high.
In fact, 21 was introduced into Spotify in late June 2012, nearly one year and a half after its release.
Still, the enduring appeal of this record accumulated over 4.8 million equivalent album sales thanks to songs like Rolling In The Deep (917 million on Spotify and 2.6 billion on YouTube) and Someone Like You (1.1 billion and 3.2 billion, respectively) remaining everyone's favorites.
19 registers not one, but two songs inside Adele's personal Top 10. Songs like Make You Feel My Love (709 million on Spotify and 455 million on YouTube) and Chasing Pavements (over 300 million on each Spotify and YouTube) have impressive showings despite not setting the charts on fire, which proves how much of a catalog smash this record has been.
As for 25's songs, the three singles were added onto streaming platforms when they were released as singles, while album tracks were introduced in June 2016, more than 7 months after the record came out in November 2015.
Obviously, Hello's score is absolutely massive, representing over 1.6 million equivalent album sales from streaming alone.
The track remains her biggest streaming smash, nearing 1.2 billion streams on Spotify and 3.2 billion on YouTube.
21 has now moved ahead of 25 in terms of cumulative streaming sales. Both stand at 4.8 million, unbelievable numbers for albums pre-dating the explosion and streaming and that arrived late to the party.
Full catalog breakdown
If you are familiar with the artist's catalog and want to check details of each and every song, you can access to all of them right here.
Keep yourself up to date
Our website provides you a fantastic tool which fetchs updated Spotify streams as you request them, use it to watch these results grow day after day!
Adele compilations sales
It sounds fairly logical to add together weighted sales of one era – studio album, physical singles, downloads, streams – to get the full picture of an album's popularity. For older releases though, they also generate sales of various live, music videos and compilation albums.
All those packaging-only records do not create value, they exploit the value originating from the parent studio album of each of its tracks instead. Inevitably, when such compilations are issued, this downgrades catalog sales of the original LP. Thus, to perfectly gauge the worth of these releases, we need to re-assign sales proportionally to its contribution of all the compilations which feature its songs. The following table explains this method.
The distribution process

How to understand this table? In the example of Live At the Royal Albert Hall, these figures mean it sold 3,485,000 units worldwide. The second statistics column means all versions of all the songs included on this package add for 6,229,494 equivalent album sales from streams of all types.
The second part on the right of the table shows how many equivalent streams are coming from each original album, plus the share it represents on the overall package.
Thus, streaming figures tell us songs from the 21 album are responsible for 76% of the Live At the Royal Albert Hall track list attractiveness. This means it generated 2,663,000 of its 3,485,000 album sales and so forth for the other records. We then apply this process to all compilations present on the table.
Full Length related records Sales – Summary

Here is the most underestimated indicator of an album's success – the amount of compilation sales of all kinds it generated. Due to the dependency of sales of the original studio albums on these releases, they are a key piece of the jigsaw.
Total Album (all types) Sales per Country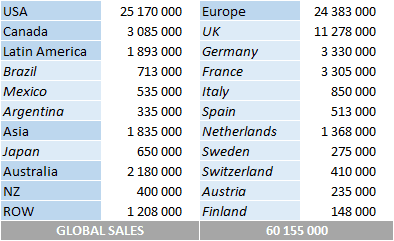 Please note country-specific numbers may miss sales of a few minor releases, although totals are complete.
Adele Career CSPC Results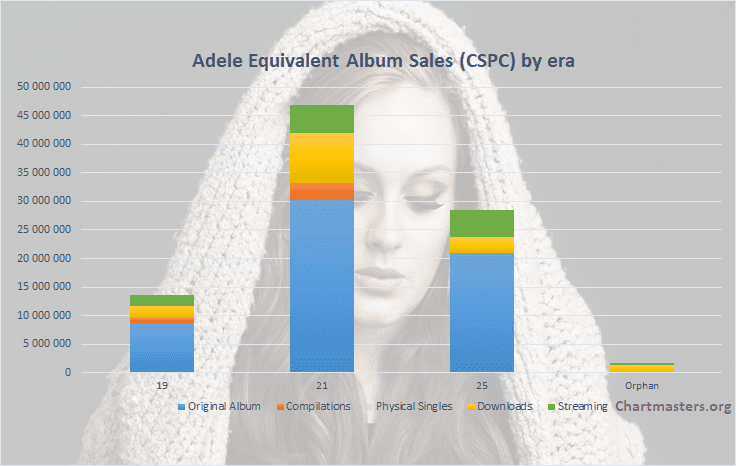 So, after checking all the figures, how many overall equivalent album sales has each album by Adele achieved? Well, at this point we hardly need to add up all of the figures defined in this article!
Albums CSPC results
In the following results table, all categories display figures in equivalent album sales. If different, pure sales are listed between parentheses.
#
Cover
Album
Total CSPC
Sales*
Streams
Total CSPC
Studio Albums
Other LPs
Physical Singles
Digital Singles
Last verified
Auto update
Daily Increase
1
19
13,850,000
8,660,000
973,000
23,000(75,000)
2,052,000(13,680,000)
1,958,000 (10/14/21)
2,142,000 (01/16/22)
Av.: 1,950LD: 1,100
13,850,000
2
21
47,368,000
30,325,000
2,817,000
33,000(110,000)
8,864,000(59,090,000)
4,846,000 (10/14/21)
5,329,000 (01/16/22)
Av.: 5,140LD: 3,350
47,368,000
3
25
28,995,000
20,875,000
27,000
0(0)
2,820,000(18,800,000)
4,767,000 (10/14/21)
5,273,000 (01/16/22)
Av.: 5,380LD: 3,160
28,995,000
4
30
1,403,000
0
0
0(0)
0(0)
0 (N/A)
1,403,000 (01/16/22)
Av.: 0LD: 0
1,403,000
5
Orphan
1,626,000
0
11,000
111,000(365,000)
1,142,000(7,610,000)
363,000 (10/14/21)
N/A
N/A
1,626,000
6
Features
39,000
0
0
0(0)
11,000(70,000)
28,000 (10/14/21)
N/A
N/A
39,000
*Pure sales figures updated on 10/14/21. 'Av.' stands for Average, 'LD' for Last Day.
As a reminder:
Studio Album: sales of the original album
Other Releases: sales of compilations generated thanks to the album
Physical Singles: sales of physical singles from the album (ratio 3/10)
Download Singles: sales of digital singles from the album (ratio 1,5/10)
Streaming: equivalent album sales of all the album tracks (ratio 1/1500 for Audio stream and 1/11750 for Video stream)
See where the artist ranks among remaining singers
In spite of being released as recently as in 2011, 21 is already up to 46.9 million albums sales equivalent.
This is more than anything Madonna and Mariah Carey ever released.
A pair of years ago we reported it was close to Shania Twain's Come On Over and Celine Dion's Let's Talk About Love. As you can guess, it is now ahead.
In other words, 21 has now become the second most successful female album ever, with only The Bodyguard by Whitney Houston remaining untouchable as of now.
Considering the outstanding machine 21 has been, we tend to forget the rest of her discography. Putting the Orphan Album folder apart, almost exclusively made up of Skyfall, her three albums add for a history-making 29.7 million average.
As for her latest album, 25, the juggernaut continues to grow at fast pace. It already climbed to 28.5 million equivalent album sales, destroying everything released by the likes of Rihanna or Taylor Swift.
It is also ahead of historical albums including Like A Prayer and Ray of Light by Madonna, Oops!…I Did It Again by Britney Spears and Back to Black by Amy Winehouse.
The cumulative tally of Adele is up to 90.7 million equivalent album sales, an unbelievable figure for an artist with only 3 albums, who exploded only with her second release, and with nearly no featuring.
The short size of her catalog, which isn't favorable in a streaming era, was limiting her yearly sales to roughly 2 million in recent times.
With 30 around the corner, the only question remaining is how fast will the British superstar clear the 100 million mark? If everything goes fine, she can expect to move ahead of the likes Britney Spears, Rihanna and Taylor Swift.
Simply outstanding results.
Singles CSPC results
The list is compiled in album equivalent sales generated by each song. Therefore, these figures are not merged units of singles formats. Instead, it includes weighted sales of the song's physical single, download, ringtone and streaming as well as its share among sales of all albums on which it is featured.
1. 2011 – Adele – Someone Like You [21] – 14,730,000
2. 2010 – Adele – Rolling In The Deep [21] – 12,880,000
3. 2015 – Adele – Hello [25] – 10,450,000
4. 2011 – Adele – Set Fire To The Rain [21] – 7,680,000
5. 2008 – Adele – Make You Feel My Love [19] – 5,520,000
6. 2015 – Adele – When We Were Young [25] – 5,260,000
7. 2015 – Adele – Send My Love (To Your New Lover) [25] – 4,660,000
8. 2008 – Adele – Chasing Pavements [19] – 2,760,000
9. 2011 – Adele – Turning Tables [21] – 2,660,000
10. 2015 – Adele – Water Under The Bridge [25] – 2,450,000
11. 2011 – Adele – Rumour Has It [21] – 2,150,000
12. 2015 – Adele – All I Ask [25] – 2,090,000

If you feel inspired by this list, we just created this CSPC Adele playlist on Spotify!

Discography results
Thanks to our new ASR (Artist Success Rating) concept, we know that her sales represent 43.81million times the purchase of her entire discography. Coupled with their total sales, it translates into an ASR score of 357.
It is similar to the score of artists like Nirvana, Barbra Streisand and Bryan Adams. The ranking of all artists studied so far is available too at this link.
Records & Achievements
At 30,325,000 pure album sales, 21 is the highest selling studio album of the last 23 years.
21 sold over 1 million units in Canada, Australia, the UK, France and Germany. The last album to do so is Dire Straits' Brothers In Arms from 1986.
At 20,600,000 digital sales, Rolling In The Deep is among the Top 5 best selling digital single of all-time.
Hello is the last non-Chinese 10-million selling song released as a download.
25 is the fastest selling album of time in the US (3.38 million in one week) and the UK (800,000) among other countries, as well as Worldwide.
At 46,885,000 equivalent album sales, 21 is the second most successful female album of all-time.
At 46,885,000 equivalent album sales, 21 is the most successful album of the millennium.
At 28,489,000 equivalent album sales, 25 the second most successful album of the 10s.
At 12,880,000, Rolling In The Deep is the most successful song from 2010, and second from the 2010s.
At 14,730,000, Someone Like You is the most successful song from 2011, and from the 2010s.
At 10,450,000, Hello is the most successful song from 2015, and third from the 2010s.
NB: EAS means Equivalent Album Sales.
Dynamic Spotify Key Performance Indicators
Please note that numbers below are retrieved automatically, so they will evolve day by day unlike previously listed data which is valid as of the publication date of the article.
Adele
Current followers count: 33,072,160
33,000,000 followers have been reached on 01/13/22 32,000,000 followers have been reached on 12/13/21 31,000,000 followers have been reached on 11/21/21 30,000,000 followers have been reached on 10/24/21 29,000,000 followers have been reached on 09/24/21 28,000,000 followers have been reached on 07/21/21 27,000,000 followers have been reached on 05/05/21 26,000,000 followers have been reached on 03/02/21 25,000,000 followers have been reached on 01/07/21 24,000,000 followers have been reached on 11/10/20 23,000,000 followers have been reached on 09/04/20 22,000,000 followers have been reached on 07/11/20 21,000,000 followers have been reached on 05/09/20 20,000,000 followers have been reached on 04/28/20 21,000,000 followers have been reached on 04/27/20
>> Daily breakdown
Adele is #21 among the most followed artists of all-time
>> Visit our Top 200 most followed artists ranking
Current streams count: 11,967,884,188
11,000,000,000 streams have been reached on 11/26/21 10,000,000,000 streams have been reached on 10/19/21
>> Daily breakdown
Adele is #47 among the most streamed artists of all-time Popularity Rating: 94/100
>> Visit our Top 1,000 most streamed artists ranking
>> Visit our Top 20 highest rated artists ranking
Current monthly listeners: 60,602,989
(Trend:
-7,126,637
)
Global chart position: #8
The artist top 50 cities come from
25 distinct countries
>> Global impact breakdown
You may be interested in…
… best-selling artists, albums, and singles
To improve your navigation we created several amazing cross-artists lists posted inside the CSPC: Data Collector article. Click on it to see the full listing of all CSPC results compiled so far!
… similar artists
To put figures from this article into perspective, click on the images below to reach career breakdowns of similar artists: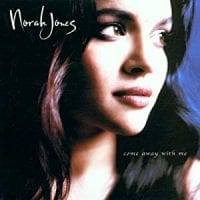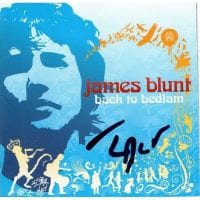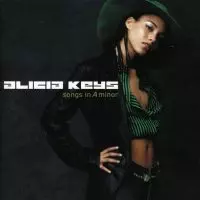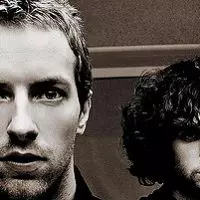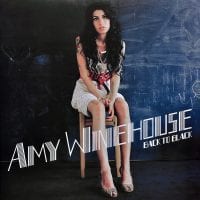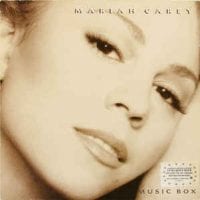 As usual, feel free to comment and / or ask a question!
Sources: IFPI, Spotify, YouTube, Discogs.