Streaming Part 13 – Back out of the spotlight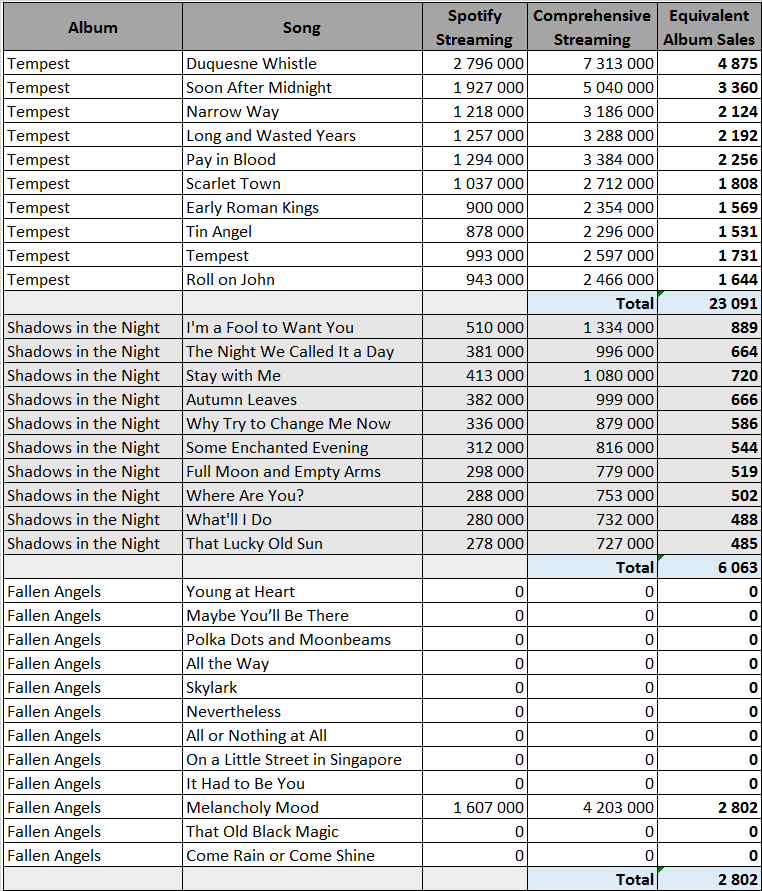 After an heavy amount of albums, we ultimately reach the last batch of LPs. Both Tempest and Shadows In The Night show a well known pattern for albums with no hits, e.g. decreasing figures as you get deeper into the track list. This is due to most plays being album plays rather than song plays. Listeners put on the record and when they reach home or work, they stop it, a scenario benefitting tracks appearing early.
Shadows In The Night numbers are fairly low due to its very recent availability in the platform. Fallen Angels has yet to be made fully available as only the single Melancholy Mood features on it. This strategy consisting of listing only the single first and the full album about a year later is still largely used for artists who are mostly album sellers.