Streaming Part 2 – Success Highway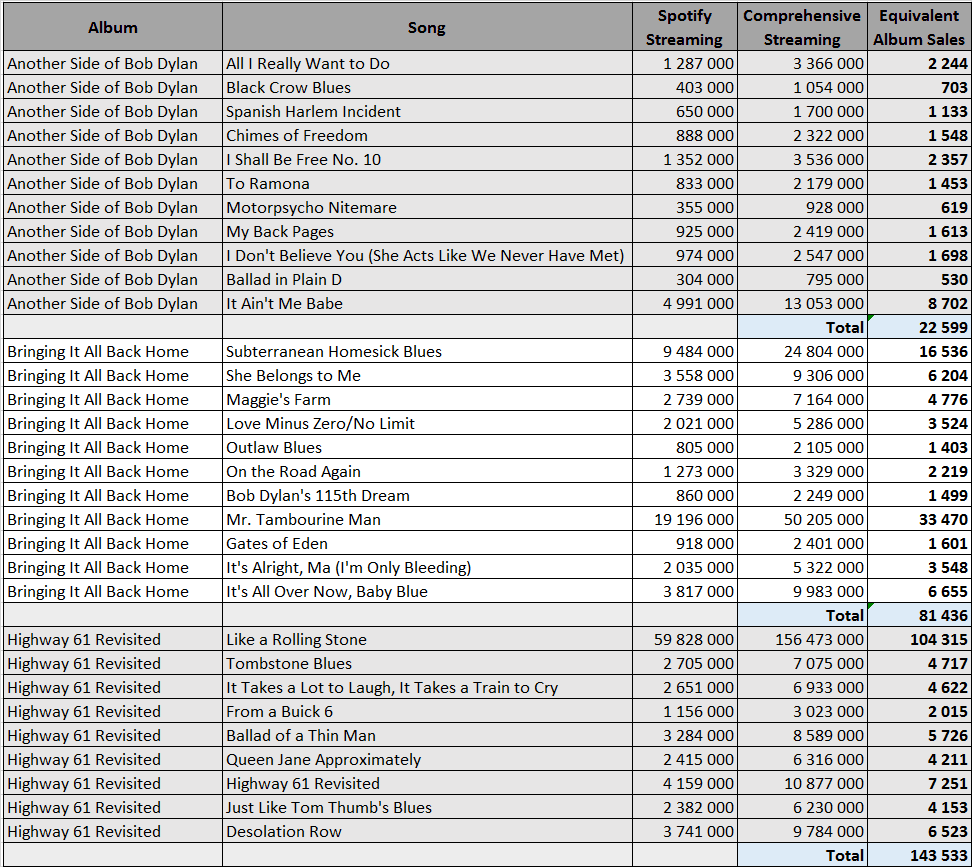 Three more albums, three more cult ones, all released within' 387 days. While Another Side Of Bob Dylan failed to generate a hit, Bringing It All Back Home had two big ones. First was Subterranean Homesick Blues, close to 10 million plays. The second wasn't even a single for Bob Dylan. A cover of Mr. Tambourine Man was recorded a mere five days after the original by The Byrds band. That cover was #1 in both the US and the UK, popularizing the original song as well, which now nears 20 million Spotify plays.
Both Highway 61 Revisited and Like A Rolling Stone are hot contenders for all Albums and Singles all-time greatest lists. They aren't only academy favorites as the public shows them strong love too. At 60 million streams, Like A Rolling Stone features among the Top 20 biggest songs from the 60s in the Spotify platform.