Take That albums and songs sales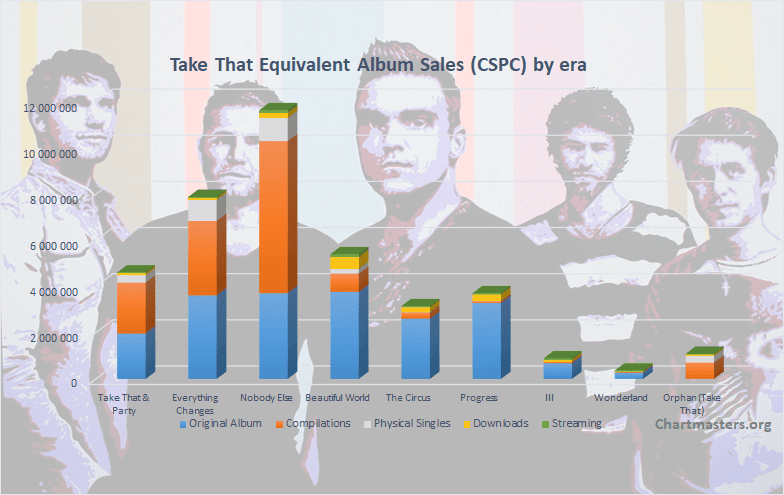 Who can take seriously a boys band that disappeared for 10 years? Not many for sure, it hasn't prevent Take That from coming back bigger than ever.
How they took their native country by storm in 2006 is even more impressive considering the UK 90s sensation lost one of its biggest assets with the departure of pop star Robbie Williams.
Take That or how a teen act can conclude on 3 super successful careers without ever making a dent in the biggest market of the World…
Who are Take That?
Take That are a British boys band active from 1990 to 1996 and since 2005 to date. Their line up fluctuated from 5 to 4 to 5 to 3 members, most notably featuring Gary Barlow and Robbie Williams.
How have they managed to stay relevant after the departure of Robbie Williams?
Singer Robbie Williams became so big at the turn of the century that it feels like Take That was his band. In truth, the group is Gary Barlow's band. He is their leader since the beginning as well as the writer of their songs. During his first stay on the group, Robbie Williams was used mostly as a backing singer.
I have a decent music knowledge but I never heard about them, how is it possible?
As we are going to see during this study, while they compete with the all-time greats in some markets, Take That are virtually unknown, or at most one-hit wonders, in other areas like the US or France. Give a spin to Back For Good through, you may recognize this song still.
Oasis weren't the only popular band from Manchester, UK, during the 90s. the rise to the top of Take That from 1991 to 1993 was mind-blowing.
They started with a UK Top 40 hit (Promises, #38, 1991), made the Top 10 the following year (It Only Takes A Minute, #7, 1992) and then got 4 consecutive #1 smashes starting in June 1993 (Pray, Relight My Fire, Babe, Everything Changes).
Their 1995 super hit Back For Good topped charts of most countries and made the top 10 everywhere, even in the US. They split a few months later.
In 2006, once Robbie Williams had been a monster hit maker, they returned without him. Albums Beautiful World, The Circus and Progress shattered sales records in the UK.
How high do they feature among the all-time greatest sellers from their homeland? How much have they sold in continental Europe, the US, Latin America, or in Asia? Who records the highest sales, Take That, or Oasis?
As usual, I'll be using the Commensurate Sales to Popularity Concept in order to relevantly gauge their results. This concept will not only bring you sales information for all Take That's albums, physical and download singles, as well as audio and video streaming, but it will also determine their true popularity.
If you are not yet familiar with the CSPC method, the next page explains it with a short video. I fully recommend watching the video before getting into the sales figures. Of course, if you are a regular visitor feel free to skip the video and get into the figures.
The Commensurate Sales to Popularity Concept (CSPC)
There are two ways to understand this revolutionary concept. The first is the Scribe video posted below. If you are unaware of the CSPC method, you will get the full idea within just a few minutes.
If you are a mathematical person, and want to know the full method as well as formulas, you can read the full introduction article.
Now let's get into the artist's sales figures in detail in order to apply this concept and define the act's true popularity!
Take That Albums Sales

Original Album Sales – Comments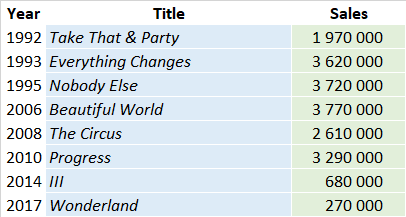 Of course, selling 3 million copies of an album during the 90s wasn't a unique feat. Others went much higher.
To do it repeatedly, and without breaking over the US is already much more impressive.
Take That recorded 6 consecutive smash albums with an 11 years hiatus in-between them.
In total, their studio outputs add for almost 20 million units, 11.64 million of which come from the UK.
Beautiful World is the top seller just ahead of Nobody Else itself just ahead of Everything Changes.
It must be noted that the US version of Nobody Else sold 350,000 units stateside and over 400,000 units globally thanks to exports.
This version isn't accounted for on this list. In fact, it puts together the biggest hits of Everything Changes and Nobody Else, so this release is listed under the compilation section of this article.
Take That Songs Sales

Physical Singles Sales
As a reminder, the weighting is done with a 10 to 3 ratio between one album and one physical single.
Singles from the album Take That & Party are listed by the order of release. We can see very well how the group's popularity increased song after song.
By the release of It Only Takes A Minute, they were already hitting the UK Top 10. Both A Million Love Songs and Could It Be Magic followed its foot steps.
The latter going as high as #3, lasting 8 weeks inside the Top 10, added to moderate success in Germany, that was good enough for 450,000 sales.
In order, the 6 singles of Everything Changes peaked at 2-1-1-1-1-3 in the UK.
They also increased their profile a lot abroad. Pray was their first top 10 in Australia and Norway, Relight My Fire their first in the Netherlands, Babe in Germany, Sweden and Switzerland.
The biggest seller was Babe which notably topped out at 600,000 sales in the UK and 250,000 in Germany.
It almost made a million globally in part thanks to sales of a Calendar edition, proof that merch bundles aren't a new thing.
The lead single of Nobody Else, Sure, replicated the trajectory of its predecessors going to #1 in the UK and Top 10 across Europe.
The band stepped up another level with Back For Good, their first global smash. The song went to #1 in the UK, Australia, Canada, Denmark, Germany, Ireland, Norway, Spain, etc.
It was a hit in the hardest markets to break as well like the US, Japan and France. All in all, the song climbed as high as 2.32 million sales.
Never Forget and then the orphan song How Deep Is Your Love smashed as well, especially the latter, which came close to a million with no US release.
When they seemed ready to launch a new era with high anticipation everywhere, they group stopped its career with main singers going solo.
They returned in 2006 when physical singles sales were much weaker. Incredibly, they continued their streak of UK #1 hits up to Shine that had started since Sure.
Ironically, their first song to miss the #1 spot in 13 years was Rule The World, a million selling hit (mostly on the back of downloads) that was unlucky enough to peak 4 weeks at #2.
Collectors enable their new songs to keep selling a bit even if the physical market is dead. Combined, career sales of the group stand at 9.2 million.
Digital Songs

As a reminder, the weighting is done with a 10 to 1,5 ratio between one album and one digital single.
Just like for physical sales, pre and post hiatus songs met a very different context for digital sales.
The first part of their career happened when they weren't in existence, so songs from the 90s sold only on the back of catalog appeal.
Many of their early hits sold very well lately in the UK. Songs like A Million Love Songs, Could It Be Magic, Pray, Relight My Fire and How Deep Is Your Love sold an average of over 200,000 units.
Never Forget is bigger with sales to date of 410,000 copies. This is still overshadowed by Back For Good which moved a million downloads and ringtones.
Post-2006 singles have been less global than 90s ones, but they did so well in the UK that they still power great figures.
Patience, Rule The World and The Flood are all million sellers in digital units.
Shine, Greatest Day and These Days have been great successes as well, all of which are over half a million sales.
In less positive news, their last 3 eras failed to score multiple hits, lacking continuity, which ended up with an album that had very limited impact in Wonderland.
Career-wise, Take That are over 10 million downloads and ringtones sold. This would be a fairly low number for international superstars, but a good one when it comes in good part from the UK.

Streaming
Streaming is made up of audio and video streams. Our CSPC methodology includes both to better reflect the real popularity of each track. The main source of data for each avenue is respectively Spotify and YouTube.
To factor in the growing impact of multiple Asian countries where these platforms aren't always the go-to site for music streaming, more sources have been added.
In order to account for their real popularity in each relevant country, the below sources have been used along with the mentioned ratios that reflect the market share of each area.
Audio Streams
– South Korea : Genie streams * 3.05 (consistent with Gaon streaming numbers)
– Japan : AWA streams * 100/5.5 (AWA has 5.5% of the Japanese streaming market)
– Elsewhere : Spotify streams * (370 – 8.5 – 9.5 – 33 – 9) / 207 (370 million global subscribers minus 8.5 million from South Korea minus 9.5 million from Japan minus 33 million from China divided by the number of Spotify only users minus 9 million more Asian users) + Genie streams * 3.05 (uses Genie rather than Spotify to extrapolate markets like Taiwan, Thailand and Vietnam)
Video Streams
– China* : Xiami streams * 125/6.5 (Xiami has just over 5% of the Chinese streaming market)
– Elsewhere : Youtube views
*since 96.4% of Chinese streaming platforms are free users, that paid-for users pay less than $2 a month and that they are also used as video streaming platforms, their streams are weighted in par with YouTube streams.
Audio Stream value – 1500 plays equal 1 album unit
Video Stream value – 11,750 views equal 1 album unit
Equivalent Albums Sales (EAS) = ( Spotify * 310/207 + Genie * 3.05*2 + AWA * 100/5.5 ) / 1500 + ( Xiami * 125/6.5 + YouTube ) / 11750
Top Hits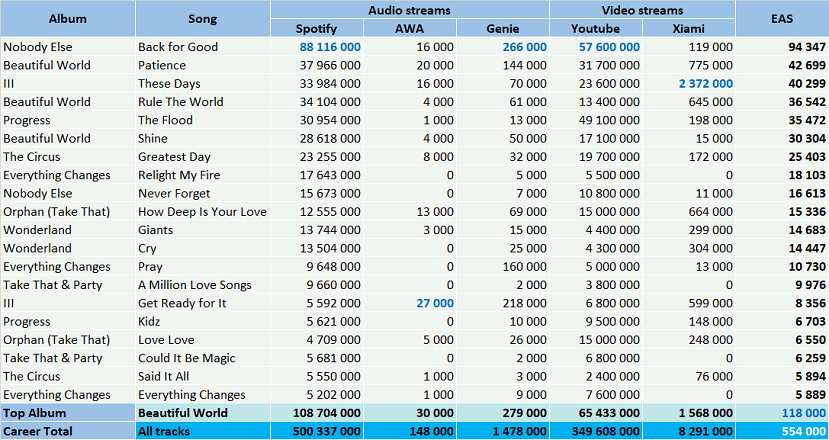 The success of Take That has been extreme in some areas and very low in others. This isn't a good mix for streaming.
In fact, that means you'll have close to no impact in countries where you never made it big, and their top markets aren't that big once we consider the population.
Naturally, their most global song does the best with Back For Good at 94,000 EAS thanks to good numbers on both Spotify and YouTube.
After that, numbers go down quickly with no song reaching even 40 million on Spotify. Their next 6 songs are all at 35,000 EAS, give or take 10k, mostly thanks to sizable British and German streams.
They do have relatively decent numbers on Asian platforms, with quite often kinda random songs performing the best.
Albums-wise, Beautiful World dominates at 118,000 EAS.
Full catalog breakdown
If you are familiar with the artist's catalog and want to check details of each and every song, you can access to all of them right here.
Keep yourself up to date
Our website provides you a fantastic tool which fetches updated Spotify streams as you request them, use it to watch these results grow day after day!
Take That compilations sales
It sounds fairly logical to add together weighted sales of one era – studio album, physical singles, downloads, streams – to get the full picture of an album's popularity. For older releases though, they also generate sales of various live, music videos and compilation albums.
All those packaging-only records do not create value, they exploit the value originating from the parent studio album of each of its tracks instead. Inevitably, when such compilations are issued, it downgrades catalog sales of the original LP.
Thus, to perfectly gauge the worth of these releases, we need to re-assign sales proportionally to its contribution of all the compilations which feature its songs. The following table explains this method.
The distribution process

How to understand this table? If you check this example of Greatest Hits, these figures mean it sold 5,310,000 units worldwide. The second statistics column means all versions of all the songs included on this package add for 187,213 equivalent album sales from streams of all types.
The second part on the right of the table shows how many equivalent streams are coming from each original album, plus the share it represents on the overall package.
Thus, streaming figures tell us songs from Nobody Else are responsible for 57% of the Greatest Hits tracklist attractiveness, which means it generated 3,052,000 of its 5,310,000 album sales, and so on for the other records.
Compilations sales figures listing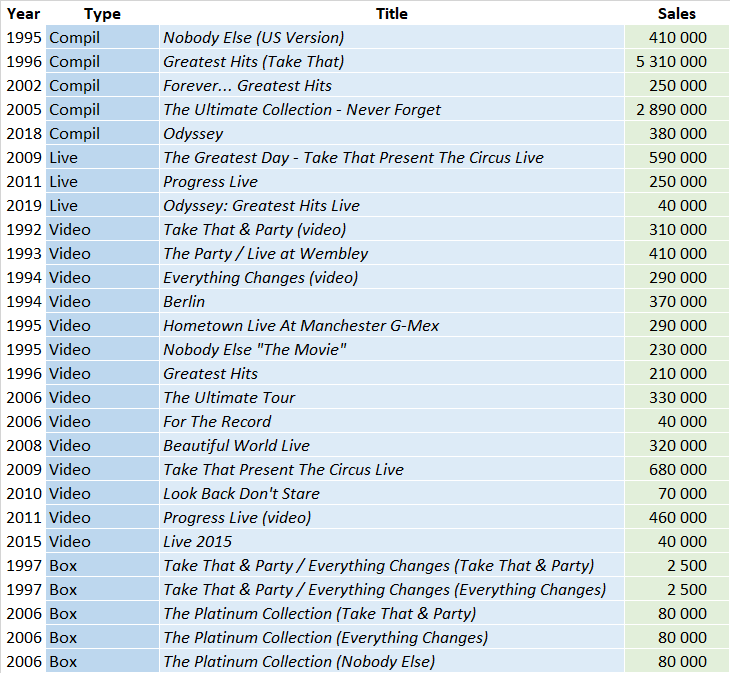 Full Length related records Sales – Summary
Here is the most underestimated indicator of an album's success – the amount of compilation sales of all kinds it generated. Due to the dependency of sales of the original studio albums on these releases, they are a key piece of the jigsaw
These numbers are obtained by applying the method from the section The distribution process to all packages listed under Compilation sales figures listing category.
It was surprising to see that Nobody Else sold about the same as Everything Changes considering how big Back For Good was. Here is the reason.
Less than a year after its release, a Greatest Hits came out, killing its catalog appeal.
Their hits generated a lot of compilation sales as well as heavy music videos sales. They sold well over 3 million units in this format, putting them among all-time greats.
As a bonus, please find below the top selling compilations.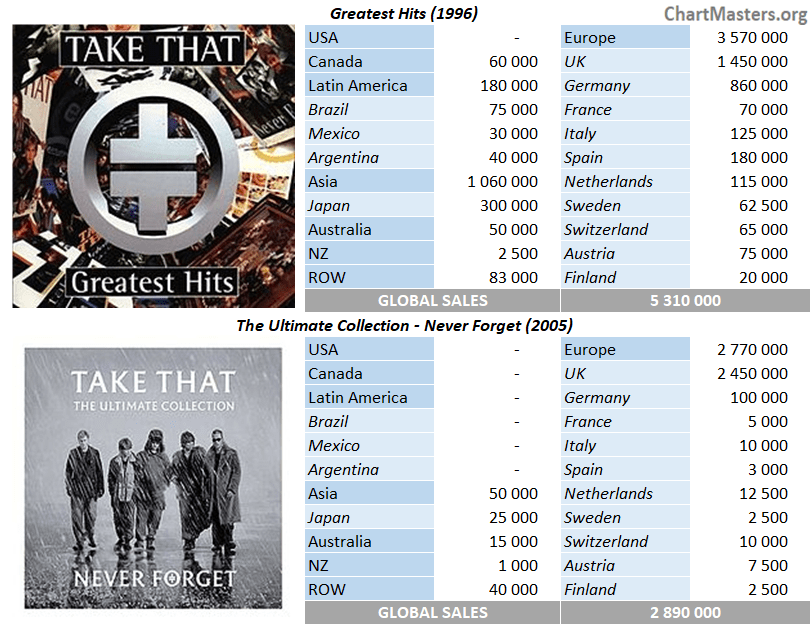 Total solo Album (all types) Sales per Country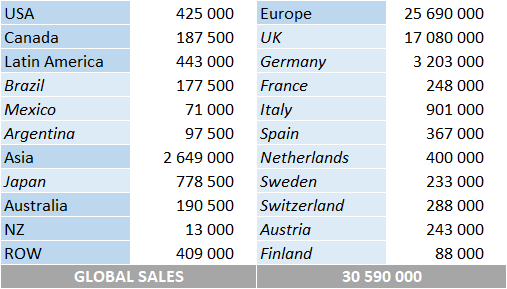 Please note country-specific numbers may miss sales of some minor releases, although continental and global totals are complete.
Take That Career CSPC Results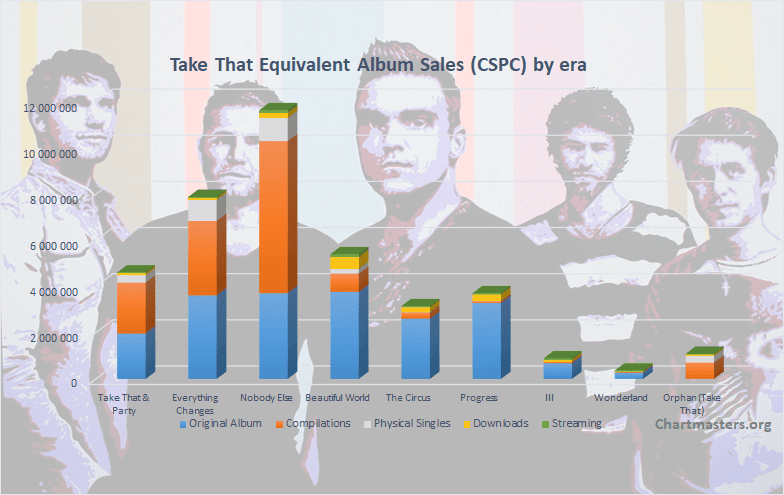 So, after checking all the figures, how many overall equivalent album sales has each album by Take That achieved? Well, at this point we hardly need to add up all the figures defined in this article!
In the following results table, all categories display figures in equivalent album sales. If different, pure sales are listed between parentheses.
| artist_spotify_id | # | Cover | Album | Studio albums (EAS) | sales_update_date | Other LPs (EAS) | Physical singles (units sold) | Digital singles (units sold) | Streams | Streams increase | Total EAS | valid_as_of | streams_updated_value | album_id |
| --- | --- | --- | --- | --- | --- | --- | --- | --- | --- | --- | --- | --- | --- | --- |
| 1XgFuvRd7r5g0h844A5ZUQ | 1 | | Take That & Party | 1,970,000 | 15.12.19 | 2,196,000 | 240,000(800,000) | 84,000(560,000) | 60,000 (09/26/23) | Av.: 20LD: 20 | 4,643,000 | 20,230,926 | 60,000 | 366 |
| 1XgFuvRd7r5g0h844A5ZUQ | 2 | | Everything Changes | 3,620,000 | 15.12.19 | 3,224,000 | 837,000(2,791,000) | 81,000(540,000) | 117,000 (09/26/23) | Av.: 50LD: 50 | 7,957,000 | 20,230,926 | 117,000 | 367 |
| 1XgFuvRd7r5g0h844A5ZUQ | 3 | | Nobody Else | 3,720,000 | 15.12.19 | 6,585,000 | 875,000(2,916,000) | 204,000(1,360,000) | 309,000 (09/26/23) | Av.: 140LD: 220 | 11,835,000 | 20,230,926 | 309,000 | 368 |
| 1XgFuvRd7r5g0h844A5ZUQ | 4 | | Beautiful World | 3,770,000 | 15.12.19 | 793,000 | 198,000(660,000) | 516,000(3,440,000) | 295,000 (09/26/23) | Av.: 130LD: 220 | 5,581,000 | 20,230,926 | 295,000 | 369 |
| 1XgFuvRd7r5g0h844A5ZUQ | 5 | | The Circus | 2,610,000 | 15.12.19 | 256,000 | 12,000(40,000) | 216,000(1,440,000) | 100,000 (09/26/23) | Av.: 40LD: 40 | 3,206,000 | 20,230,926 | 100,000 | 370 |
| 1XgFuvRd7r5g0h844A5ZUQ | 6 | | Progress | 3,290,000 | 15.12.19 | 73,000 | 12,000(40,000) | 243,000(1,620,000) | 101,000 (09/26/23) | Av.: 30LD: 40 | 3,758,000 | 20,230,926 | 101,000 | 371 |
| 1XgFuvRd7r5g0h844A5ZUQ | 7 | | III | 680,000 | 15.12.19 | 51,000 | 1,000(3,000) | 90,000(600,000) | 92,000 (09/26/23) | Av.: 20LD: 20 | 916,000 | 20,230,926 | 92,000 | 372 |
| 1XgFuvRd7r5g0h844A5ZUQ | 8 | | Wonderland | 270,000 | 15.12.19 | 28,000 | 2,000(8,000) | 15,000(100,000) | 42,000 (12/15/19) | N/A | 357,000 | 20,230,926 | 42,000 | 373 |
| 1XgFuvRd7r5g0h844A5ZUQ | 9 | | Orphan | 0 | 15.12.19 | 710,000 | 288,000(960,000) | 87,000(580,000) | 35,000 (12/15/19) | N/A | 1,087,000 | 20,230,926 | 35,000 | 1,740 |
'Av.' stands for Average, 'LD' for Last Day.
As a reminder:
Studio Album: sales of the original album
Other Releases: sales of compilations generated thanks to the album
Physical Singles: sales of physical singles from the album (ratio 3/10)
Download Singles: sales of digital singles from the album (ratio 1,5/10)
Streaming: equivalent album sales of all the album tracks (ratio 1/1500 for Audio stream and 1/6750 for Video stream)
See where the artist ranks among remaining singers
How many acts have been able to sell over 3 million equivalent albums era after era during 19 years without the support of the US?
At first aimed to be a local version of New Kids On The Block, the group's trajectory has been incredible.
Their consistancy is amazing, with no disappointing effort until as recently as 2014.
Their peak, considering their limitations, is amazing as well, with Nobody Else climbing as high as 11.6 million.
Everything Changes is the runner up at 7.9 million.
Beautiful World, The Circus and Progress have their success strongly concentrated on UK album sales where they average over 2.5 million a piece.
If Take That look so local, in spite of, for example, 3 #1 albums in Germany, it's precisely because their sales are out of this world in the UK.
Believe it or not, there, they sold more albums than the Rolling Stones, Pink Floyd and Led Zeppelin.
The lack of hits lately is reducing their impact yet as 2017's Wonderland stands at 357,000 units only. Will they be able to comeback strong one more time?
At 38.7 million sales, Take That are quite close to One Direction among the historical teen pop UK boys bands.
Singles CSPC results
The list is compiled in album equivalent sales generated by each song. Therefore, these figures are not merged units of singles formats. Instead, it includes weighted sales of the song's physical single, download, ringtone and streaming as well as its share among sales of all albums on which it is featured.
1. 1995 – Take That – Back for Good [Nobody Else] – 9,430,000
2. 1993 – Take That ft. Lulu – Relight My Fire [Everything Changes] – 2,990,000
3. 2010 – Take That – The Flood [Progress] – 2,340,000
4. 1993 – Take That – Pray [Everything Changes] – 2,020,000
5. 2006 – Take That – Patience [Beautiful World] – 1,970,000
6. 1995 – Take That – Never Forget [Nobody Else] – 1,750,000
7. 2006 – Take That – Rule The World [Beautiful World] – 1,740,000
8. 1992 – Take That – A Million Love Songs [Take That & Party] – 1,700,000
9. 2008 – Take That – Greatest Day [The Circus] – 1,660,000
10. 2006 – Take That – Shine [Beautiful World] – 1,360,000
If you feel inspired by this list, we just created this CSPC Take That playlist on Spotify!
Discography results
Thanks to our new ASR (Artist Success Rating) concept, we know that their sales represent 15.04 million times the purchase of their entire discography. Coupled with their total sales, it translates into an ASR score of 137.
Records & Achievements
At 19,420,000 units, Take That are the 2nd highest selling act to have debuted in the last 35 years in the UK in terms of long players (albums, music videos).
At 9,430,000 EAS, Back for Good is among the 10 most successful songs of 1995.
At 4, Take That are 3rd among acts with the most 2 million selling albums in the UK in a ranking led by their former member Robbie Williams (at 6).
At 12, Take That are the 6th among artists with the most #1 singles of all-time in the UK.
At 518,601 units in its first week, Progress is the 4th fastest selling album of all-time in the UK.
At 432,490 units in its first week, The Circus is the 6th fastest selling album of all-time in the UK.
You may be interested in…
… best-selling artists, albums, and singles
To improve your navigation we created several amazing cross-artists lists posted inside the CSPC: Data Collector article. Click on it to see the full listing of all CSPC results compiled so far!
… similar artists
To put figures from this article into perspective, click on the images below to reach career breakdowns of similar artists: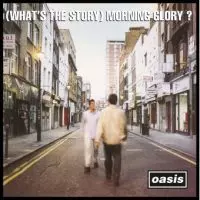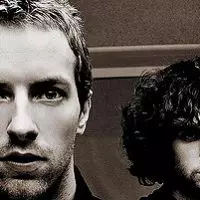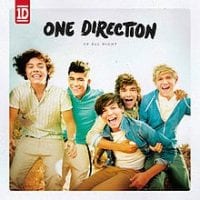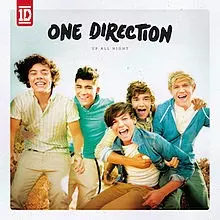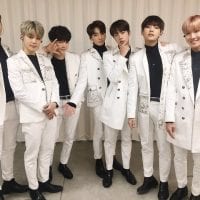 As usual, feel free to comment and / or ask a question!
Sources: IFPI, Spotify, YouTube, Discogs.