CSPC: Michael Jackson Popularity Analysis
Remaining Long Format – Part 8 – Music Videos #1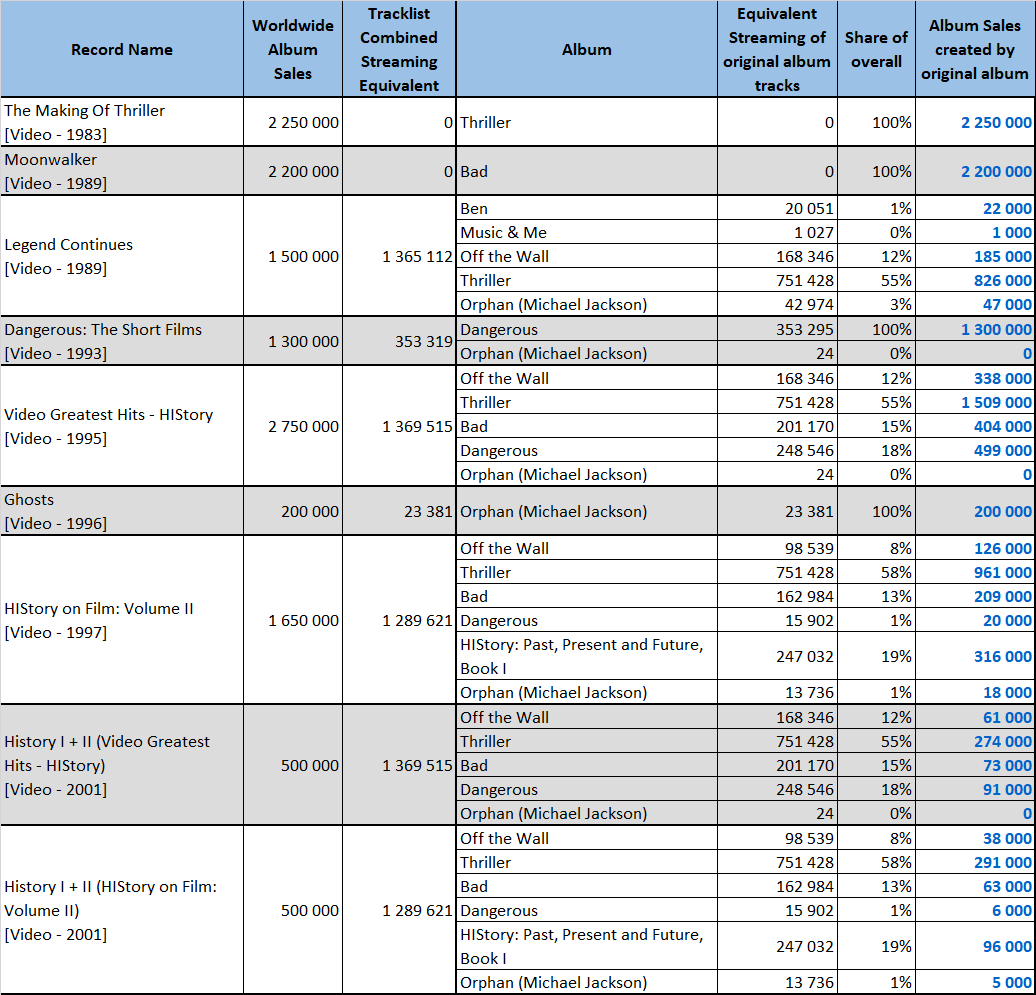 Michael Jackson sold countless of albums, countless physical singles, countless downloads and has countless audio and video streams. What if I tell you his most mind-blowing numbers come from none of those formats?
Back in 1984, a music video selling 50,000 units worldwide was considered a sales beast. The Making Of Thriller broke every record reaching 1 million in no time. It was only matched by Michael Jackson's next videos, Moonwalker and The Legend Continues which continued to out-do the competition by more than 10 to 1. Soon, selling well over 1 million videos was almost normal for him and even a 2-VHS pack with already released sets was achieving half a million sales.
Several of those videos are themed after a specific studio album as shown by the Album column. Those represent tremendous additions to the already massive numbers achieved by them all.