CSPC: Justin Timberlake Popularity Analysis
Streaming Part 2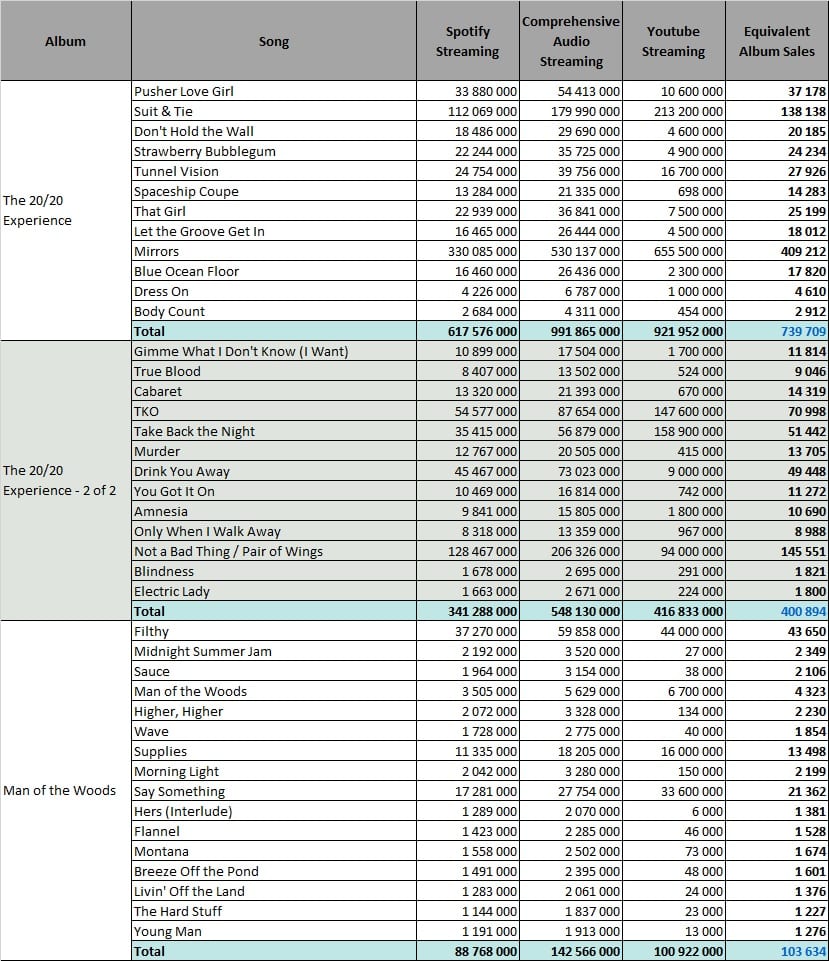 Suit & Tie hasn't maintained its initial popularity. The track has 112 million streams on Spotify, which is great, but we need to point out that it is already topped by the likes Rock Your Body. This is a striking result given streaming had started to gain ground by 2013 and Suit & Tie was able to accumulate streams from day 1 of release. Elsewhere Mirrors continues to be a powerful song with 330 million streams on Spotify and twice as many on YouTube. Most songs from the album are on 15-20 million too, greatly helping the overall total of The 20/20 Experience, which stands at 740,000 equivalent album sales.
Once again Volume 2 fails to reproduce the numbers of its immediate predecessor. Not A Bad Thing is still strong at 128 million streams on Spotify and the track list overall is solid at 401,000 units.
Man of the Woods is too recent to come to a conclusion, at least it adds already more than 100,000 sales to its personal counts.