CSPC: Bee Gees Popularity Analysis
Full Length related records Sales – Summary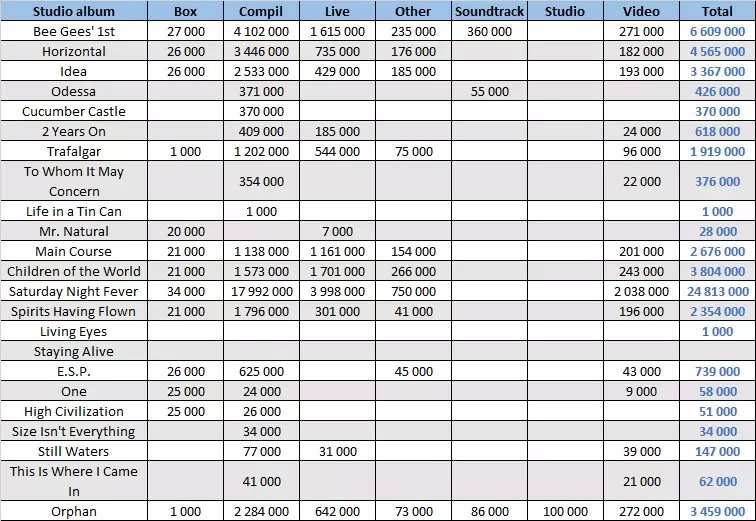 Here is the most underestimated indicator of an album success – the amount of compilation sales of all kinds it generated. Due to the dependency of the own studio album sales on those releases, they are a key piece of the jigsaw.
The final number of such releases sales generated by Saturday Night Fever is an insane 24,8 million units.
Let's focus on other releases though as we will come back to 1977 Soundtrack later. The band first three albums sold each a bit more than 1,2 million pure album sales, they moved a combined 14 million compilations yet. The conclusion is a real statement – pure album sales are near irrelevant for very old LPs which came out in a singles era and got replaced by compilations.
The ultimate demonstration of a flop album is when a label completely ignores it in all its compilation / live / box packages. Please notice how Life in a Tin Can, Living Eyes or Staying Alive created zero value for those releases. It shows well that selling compilations isn't granted, hits must be rated as valuable by the general public.