CSPC: Bee Gees Popularity Analysis
Streaming Part 6 – All-Time Fever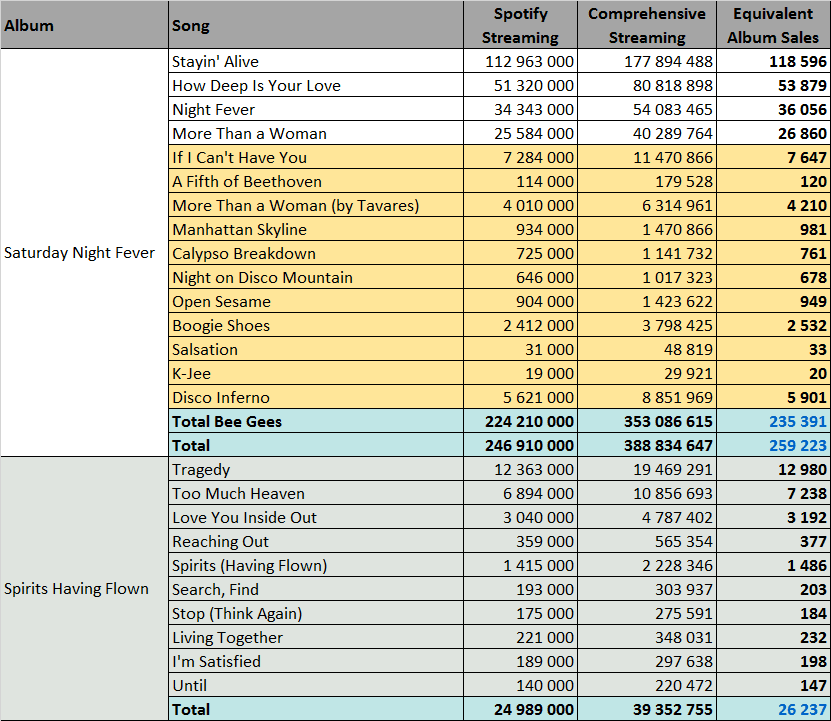 Clearly, the Saturday Night Fever trademark is powerful. Upon release, hits like Tragedy or Too Much Heaven were just as big as How Deep Is Your Love or Night Fever, all of which sold 5 million physical singles give or take half a million units. By now, while Spirits singles have OK-ish numbers on streams with the four of them over 1 million plays and a combined 24 million, they come nowhere near to the cult Soundtrack songs.
In fact, Stayin' Alive has a gigantic 113 million streams while the remaining 3 big hits total for 111 million.
Saturday Night Fever gets rewarded from such a strength with 259,000 equivalent album sales – 235,000 of which from the Bee Gees songs – while Spirits Having Flown is on 26,000 units.