CSPC: Bee Gees Popularity Analysis
Streaming Part 5 – New Course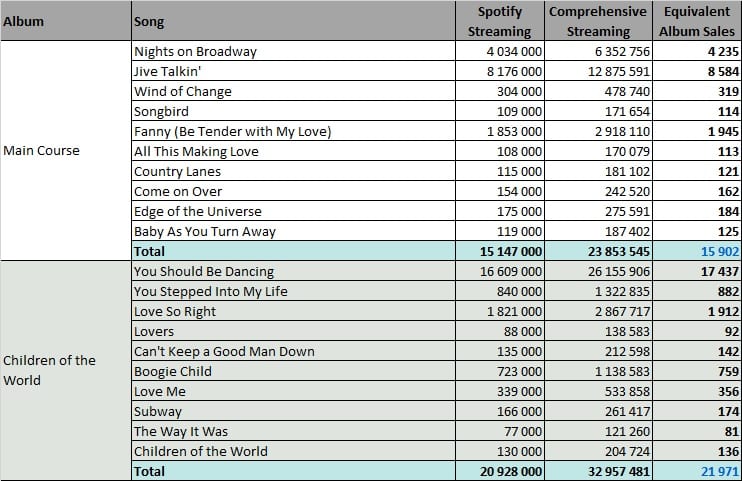 Main Course was a pivotal album in the career of the Bee Gees. After years of soft Rock tained Pop, the group started to switch into a Disco oriented sound from the mid-70s.
The impact was highly positive. Jive Talkin' shot to #1 in the US, and while its streams at 8 million aren't that good in comparison to such an initial reception, the trend had begun. Their next #1 smash, You Should Be Dancing, quickly confirmed it. This latter song has a solid tally of 17 million streams, nearly 10 times more than Love So Right which climbed to #3 in the US back in the day.
While the trend was good, the final tallies remain unimpressive with 16,000 equivalent album sales for Main Course and 22,000 for Children of the World.