CSPC: Aerosmith Popularity Analysis
Full Length related records Sales – Summary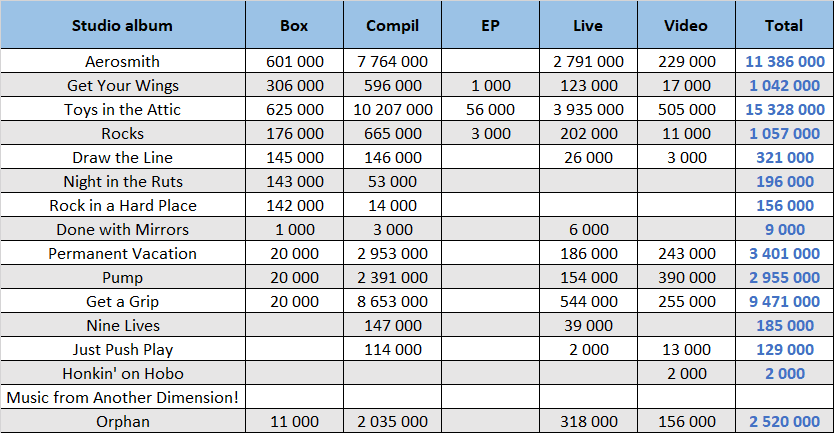 Here is the most underestimated indicator of an album's success – the amount of compilation sales of all kinds it generated. Due to the dependency of sales of the original studio albums on these releases, they are a key piece of the jigsaw.
Toys in the Attic leads this section. It created the value of 15,3 million sales of compilations. That's huge. Aerosmith is a strong second at 11,4 million. Get A Grip completes a huge trio at 9,5 million.
Albums Permanent Vacation and Pump are also great additions to their catalog, both generated roughly 3 million sales of compilations. So did I Don't Want to Miss a Thing since its 1998 release.