CSPC: Aerosmith Popularity Analysis
Compilations – Geffen Years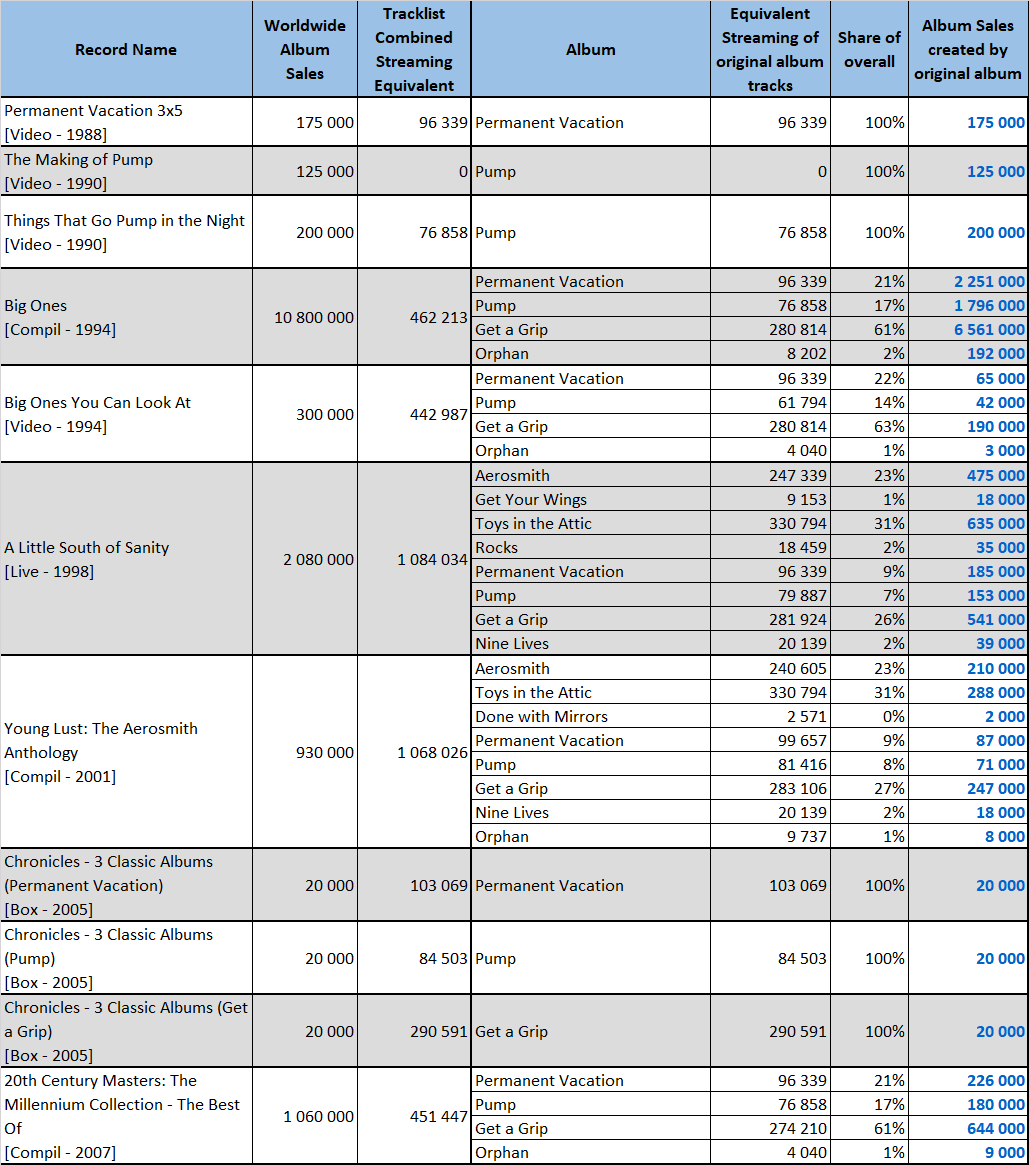 Both Big Ones and 20th Century Masters sold large amounts while containing almost exclusively hits from 1987 to 1993. Sales of the former help to understand how massive Permanent Vacation, Pump and Get a Grip really were.
The live release A Little South of Sanity was the first to merge together Aerosmith's careers under both Columbia and Geffen. It had 3 main flaws though which limited its sales. First, it is a live album, which aren't really popular in some of the key markets for the band like the US and Japan. Second, it was a 2-CD set, way too expensive for a live record. Third, it missed I Don't Want to Miss a Thing, the song that everyone would have expected to buy in an Aerosmith record in 1998.
Then came Young Lust in 2001 which had pretty much the same flaws. Promoted as a compilation, it was a Geffen package. They only owned rights to include the live versions of Dream On, Walk This Way and Sweet Emotion. Plus, they didn't got the rights of I Don't Want to Miss a Thing still.