Compilations – Career-spanning sets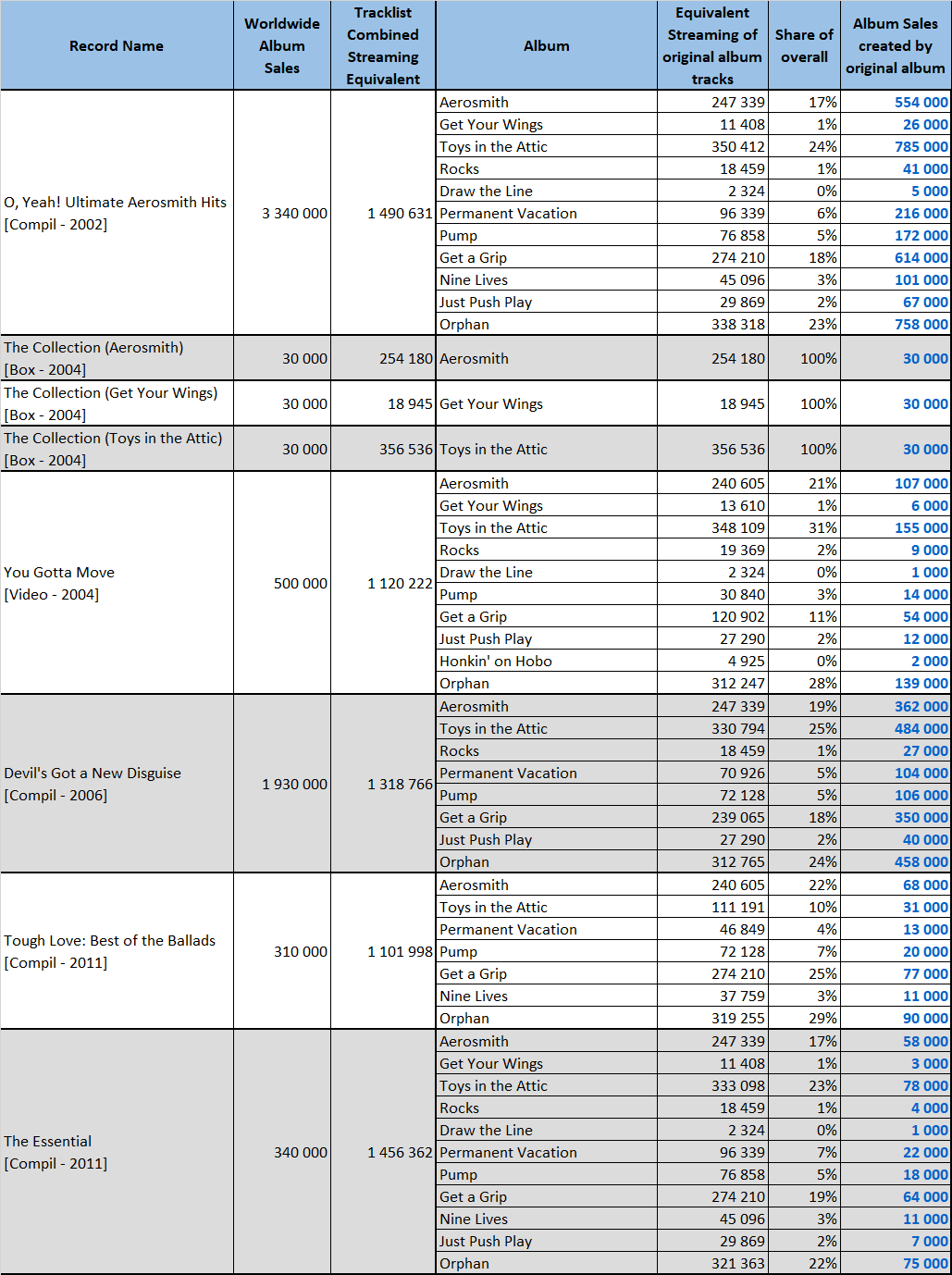 O, Yeah! was the first true career spanning compilation of the band. In spite of relatively low initial sales considering how many people already owned most of its songs, it naturally became a perennial catalog seller. A few years later, Devil's Got a New Disguise mostly replaced it, then The Essential.
All these compilations are boosted by hits from Aerosmith, Toys in the Attic, Get a Grip and then the Orphan section. Obviously, this one became way better represented since the arrival of I Don't Want to Miss a Thing.