Part 2 – Compilations & Box Sets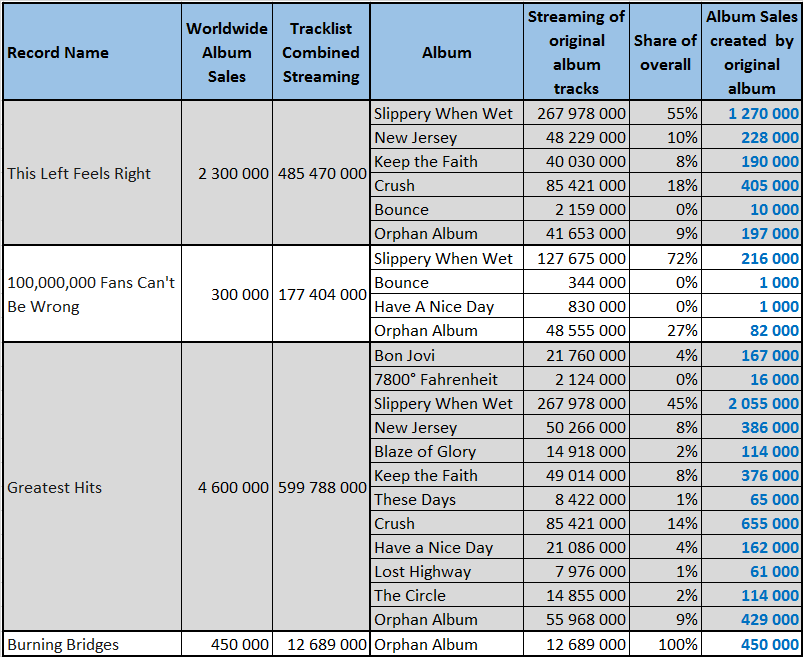 More of the same. As incredible as it seems, even 2010 career-spanning compilation Greatest Hits is still insanely dominated by Slippery When Wet in spite of covering as much as 12 albums. The Orphan Album has a decent share on it thanks to Always track.
It must be noted Polygram haven't hesitated in removing completely some albums from best of releases. For example, many compilations have no tracks at all from These Days album.