Streaming Part 6 – Streaming Era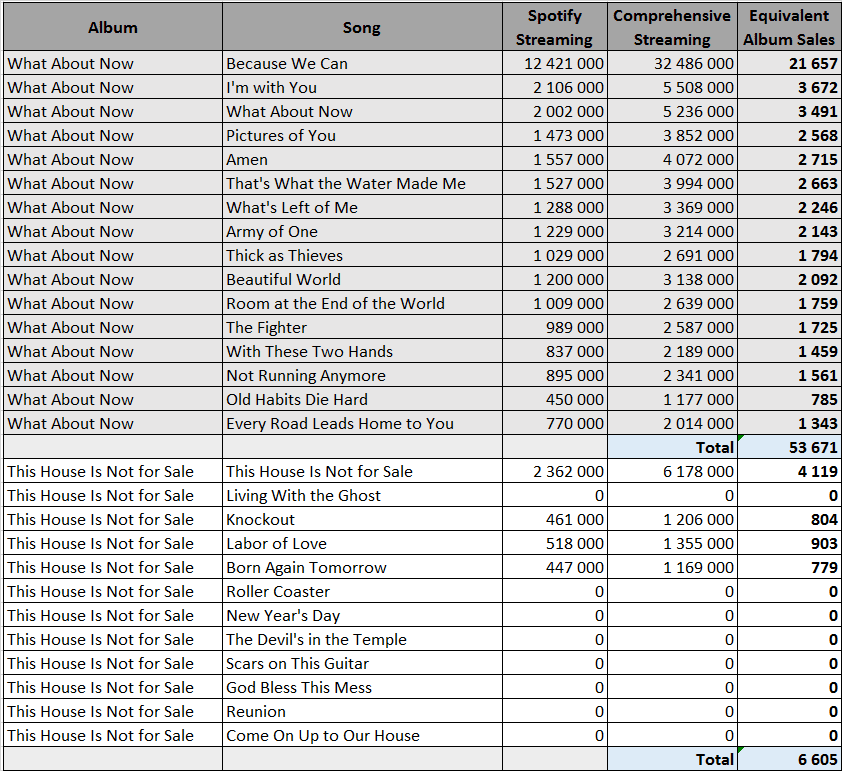 With What About Now, we get into the streaming era as this album was issued in 2013. This explains the higher consistency of its tracks in comparison to past records. The album still strongly lacked hits.
Songs from This House Is Not For Sale are still mostly unavailable within' Spotify.