Streaming Part 2 – No One but her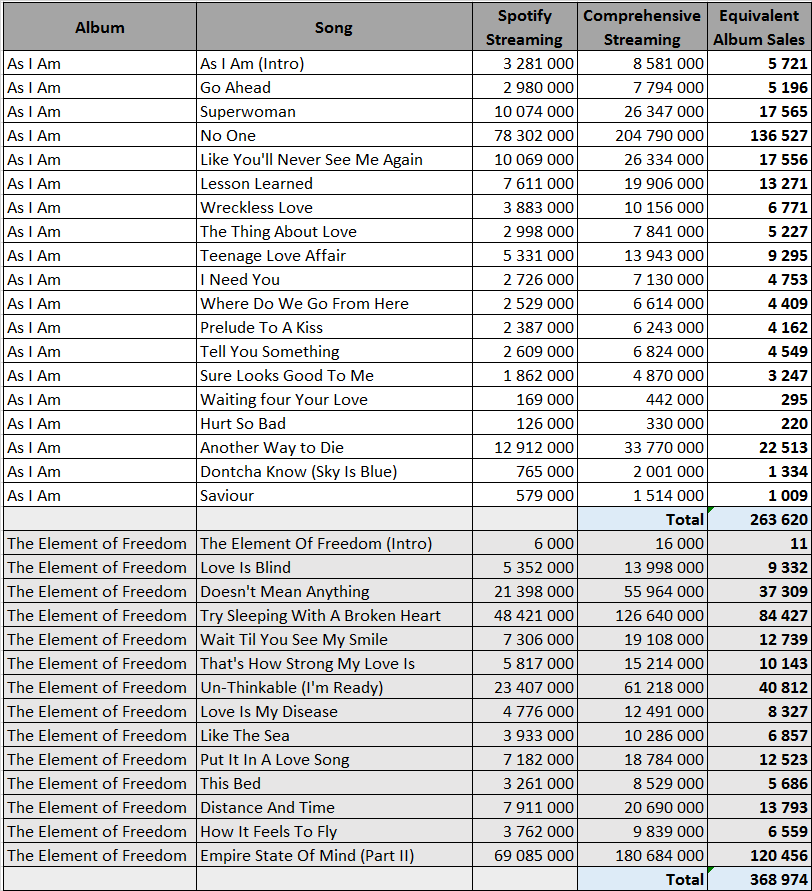 Interestingly, As I Am reproduces exactly the same pattern as previous two sets . It contains one 70+ million hit, No One, its other singles are around 10 million and its album tracks sit in the 1 to 3 million range. Logically, its equivalent album sales are rather close than the other two at 264,000 units.
The Element Of Freedom is very unique among the artist discography. Rather than one smash hits, it contains four strong ones. At 69 million, Empire State Of Mind (Part II) already looks huge, but that figure doesn't take into account the original version with Jay-Z that will appear within' the next couple of pages. For sure, Spotify had started by 2009. Streams were still irrelevant at the time, meaning most listeners of those tracks did so in latter years. Thus, the album tops all its predecessors at 369,000 units without cheating, it is just bigger nowadays.