Going through Mexico's top foreign singles sellers of the 70s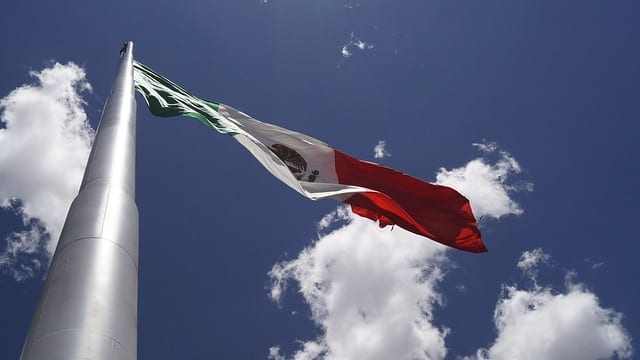 After analysing the performance of foreign albums in the Mexican market during the 70s, it is time to give the singles market some time because, after all, this format used to have a bigger market in terms of total units sold.
We noticed, for instance, how strong rock acts in general -and both hard rock and progressive rock acts in particular- were in the album market. It was true especially during the first half of that decade, without much surprise.
The thing, did this also apply in the singles department? Common sense would say no, but at times expectations can be wrong as we will see with some examples mostly from the first few years of the 70s once again.
Was disco music as dominant in this country as it was in other part of the world toward the last part of the decade? Will we find some unexpected entries as it is often the case? Were there reissues of old singles in there, like it happened with the albums?
A number of questions arise, so this will be a very interesting opportunity to understand more about one of the most important markets of the continent.
It is important to remember, as we did in our previous analysis, that Mexico is a crucial market from a chart freek point of view not only because of its magnitude but because not as much information is available. It is especially true when we go further back in time.
It isn't as easy as we can think to know who has been popular at some specific moment in a specific area. In fact, for that matter the large majority of the data we use to gauge the success of artists is corrupted by decades of catalog action.
Our CSPC articles encompass everything together, from everywhere, from every format and from every period. Streaming Masters pieces focus on the strength of catalogs in recent years. In their side, global heatmaps display hot markets of artists as of today.
What happens if we really immerse ourselves in the past? What were teenagers, young adults, and older people, listening to in Mexico some 45 years ago?
Of course, there was no official charts there at the time. A few got issued here and there, but they weren't that accurate. They also often listed only Top 10s, mostly filled with local recordings. Interesting, no doubt, but hardly helpful to tell us which foreign stars were making some noise in the country.
Luckily, Discogs, which happens to be a wonderful tool to put some light on obscure areas in terms of sales, is here to rescue us.
In this article, we will list their top 10 most owned foreign singles releases of each 70s' year in Mexico. The method is far from perfect: some of these songs got multiple releases in this market, in distinct formats, at different times.
Some artists, most notably rock acts, are also collected way more than others in Discogs. Still, results are insightful. Indeed, since CDs took over LPs in early 90s there, the number of owners of these vinyls isn't corrupted by subsequent catalog sales.
That some artists are more collected than others is annoying, but since we know that, we can account for it in our comments. Also, no matter how much collectors love some artists, the truth is that all of them have been highly successful still to feature inside an annual top 10. Get ready for some real surprises!
Mexico's top foreign singles sellers of the 70s
As happened with the albums' ranking, the decade starts off with a strong Beatles' domination, marked by the lead single from their last studio album, Let It Be, at the number one position.
There is a further track inside the Top 10, The Long And Winding Road, from the same LP. In addition, George Harrison's My Sweet Lord adds another Beatles-related single to the Top 10 at number 2.
On the other hand, Creedence Clearwater Revival prove their enduring appeal: after good results in the 70s' album ranking, especially toward the beginning of the decade, they also put two singles in this Top 10, with Long As I Can See The Light at number 3 and Have You Ever Seen The Rain? at number 6.
Two versions of Deep Purple's Black Night made the bottom of the chart but, had they been combined, they would have given the band the third position.
Sly And The Family Stone may account for a bit of a surprise in this list at number 5 with Thank You.
Outside the Top 10, there were interesting entries The Kinks and even Elton John.
Simon & Garfunkel, then amongst the biggest start in the world, also charted high El Cóndor Pasa, whereas Jethro Tull does some justice to the world of progressive rock, also huge at the time, even in the singles department.
If something was needed to prove The Doors' appeal in Latin America, we have the 1971's results to throw. Their single Lover Her Madly finished the year as a surprising dominator, albeit with a relatively modest 12 owners.
Speaking about owners, numbers may feel low, but it's their representativeness that matters. If today there is 12 persons who bought the single back in 1971 who are users of Discogs and logged this record as part of their collection, one can only expect the actual number of purchasers to have been much higher.
Lower down, it appears that The Rolling Stones were real winners of 1971, with two versions of Brown Sugar in the Top 10, which -if combined- would have been enough to equal The Doors' single, and a further entry, their also classic Wild Horses, thus producing three appearances overall.
Just like George Harrison in 1970, this time Paul McCartney represent The Beatles with Another Day at number 6. And a reissue of The Beatles' Get Back also made it, reaching the number 10 position.
Carole King's It's Too Late and Black Sabbath's Paranoid charted at number 2 and number 3 respectively, adding some diversity to this Top 10.
The likes of The Rolling Stones, Deep Purple, George Harrison, Janis Joplin and once again Jethro Tull complete the rest of the Top 50 positions, charting in-between plenty of Spanish-sung tracks.

In coherence with some of the tendencies observed in the albums charts, we can notice how strong hard rock and heavy metal were at this early time and even in the singles department, thanks to the cult appeal achieved by some acts and songs in particular.
Black Sabbath is one of those cases and the 1972's ranking serves to this purpose: not only did their Children Of The Grave top this year with 13 owners, but a second hit, Tomorrow's Dream, made it as high as number 3.
Another noticeable fact here is Michael Jackson's massive appeal, well before his proper adult career, with two songs also in the Top 5: Ben at number 2 and Rockin' Robin at number 4.
The former shipped 51,000 copies back then which gives an idea of the Discogs owners to total purchasers ratio.
Going down a bit we find some of the usual suspects, such as Pink Floyd and Beatles-related stuff, as well as some less widely-known artists, notably The Hollies.
Other than the Top 10, the rest of the Top 50 included Elton John once again, who just missed the main ranking with Your Song. Whilst Neil Young ended up close too and, in the same way, the likes of Led Zeppelin and The Rolling Stones -adding more to their 3 Top 10 singles- fared very well.

These old ranking weren't always topped by artists associated with big hit singles like The Beatles or Abba. Coming out as a bit of a surprise, Pink Floyd claimed for the top spot position in 1973 with the single Money, which served as the most popular track off their The Dark Side Of The Moon and managed to outdo all rivals by a 3 to 1 margin or more.
Its lead was even stronger considering that two other versions of the same songs also made it to the Top 10.
This year was heavily dominated by rock, like almost no other. Because, apart from the impressive showing by Pink Floyd, also Led Zeppelin charted high with two entries, D'Yer Mak'er and Over The Hill And Far Away, whereas Sweet and Deep Purple achieved prominent entries.
Also interesting to notice is Michael Jackson's presence with his single You've Got A Friend, a song that was far from being part of his top performers globally.
Narrowly missing this list was Abba's debut single, Ring Ring, in an anticipation of what will be an authentic hegemony during this decade, as subsequent years will show.
Other than that, we also find stuff by Electric Light Orquestra and Grand Funk, plus two historical singles by The Rolling Stones and Aerosmith, Angie and Dream On respectively.
After years dominated by high profile rock acts, Barry White makes the difference with Can't Get Enough Of Your Love at the top position, again with 13 owners.
In spite of this much of the rest is dominated by the same genres as in the immediately previous years, including Paul McCartney and Wings' classic Band On The Run and Black Sabbath's Paranoid.
Other Beatles-related tracks appear quite high too one more time. Ringo Starr makes it for the first time, being the last member of the band to do so, and John Lennon is no surprise with Imagine at number 8.
Queen and David Bowie put their names for the first time in this decade, the former with their evergreen single Keep Yourself Alive, not a big hit back in the day but a sort cult favourite as the years went by.
Outside the Top 10, some of the most interesting things to comment are, apart from the usual suspects, Nazareth's Love Hurts -a type of power ballad usually very popular in Latin America- and also Barbra Streisand.
Abba maintained their reputation with Waterloo in the Top 100, although, as highlighted, the best was yet to come for them.
As anticipated, 1975 marks Abba's great breakthrough after several years insinuating such massive popularity.
With S.O.S., the Swedish group achieved a clear lead over the number 2 act, David Bowie, whose Young Americans single gives him another positive year, after his Top 10 entry in 1974 with The Laughing Gnome.
Abba and David Bowie managed two further songs in this Top 10, with I Do, I Do, I Do, I Do, I Do and Fame, respectively.
At number 3, we meet a funky classic, That's The Way I Like It, by KC And The Sunshine Band, who provide some diversity and a slight change of tendency after a first half of the decade flooded by classic rock tracks.
Kraftwerk put Autobahn inside the Top 5, whilst classic rock was still well represented by John Lennon's Stand By Me and Bob Dylan's Hurricane.
Whereas missing the Top 10 but well placed in the annual Top 50 were Wings, Pilot with their classic Magic and two massive classic songs, Queen's Killer Queen and 10cc's I'm Not In Love.
Abba extend their supremacy, with an even stronger number 1 hit than S.O.S.
In fact, with as many as 39 owners -the biggest amount to this point of decade-, Fernando reached the top spot and was complemented by Dancing Queen at number 3.
On its side, Queen's Somebody To Love had a more than decent number 2 position, with 35 owners on Discogs, a greater amount than any of the chart topping single in previous years, meaning that this was quite a competitive one.
Two singles by Electric Light Orquestra and Donna Summer, both of which were big during the second part of the 70s, add more sediment to this slightly more pop-oriented taste among the Mexican public.
Although heavy metal was still present thanks to Black Sabbath's It's All Right, with two versions at number 6 and 10 and a combined 17 owners which -if combined- would have provided the English band with the number 4 position, just behind the strong Top 3 singles.
There were some further interesting entries beyond this Top 10, including stuff Barbra Streisand with A Star Is Born, Bob Dylan and interestingly also Pink Floyd's Have a Cigar.
For a third year in row, Abba accomplish the number 1 position and two singles in the Top 10. This time, Knowing Me, Knowing You was the chart topper and Money, Money, Money finished at number 3.
Star Wars theme song makes a shocking appearance in the second place. Straightforward pop stuff complete much of the rest, with Boney M's Ma Baker making to number 4 and Baccara's Yes Sir, I Can Boggie to number 5.
Boney M also appear here with Daddy Cool, while we see new entries by Electric Light Orquestra.
Elvis Presley's death caused a strong impact considering Suspicious Mind makes it fairly high on this ranking.
On the rock front, Kiss didn't let down as they managed to get into this Top 10 with Love Gun.
Stevie Wonder's I Wish barely missed the Top 10 and the rest of the Top 50 reveals such titles as Sweet's Funk It Up, Santa Esmeralda's Don't Let Me Be Misunderstood -quite big all over Latin America-, Sex Pistols' God Save The Queen and also Queen's Good Old-Fashioned Lover Boy.
Out of interest, Elvis Presley charted with another single, his rendition of My Way, at the bottom of the Top 50.
If Abba dominated in the three previous years, 1978 seems to have been Queen's year with as many as three entries, including two versions of their classic anthem We Are The Champions.
One of them finished at the top position with 21 owners and the other one at number 7 with a further 11 owners, thus throwing in a combined 32.
In addition, Bicycle Race was another strong track at number 3, completing this solid hat-trick.
On their side, Abba still had nothing to feel shy about as The Name Of The Game ended the year at number 2 and Take A Chance On Me made it to number 5.
As for the rest, the pop-momentum continued with Boney M once again, which placed their Rivers Of Babylon ay number 8, and Donna Summer, who managed another visit to this Top 10.
The Rolling Stones got their Miss You hit, an unusual for them and somehow fitting of the dominant sound at the time, also achieved a position in the Top 10.
The highlights beyond the Top 10 didn't differ very much from the above, as it included such songs as Village People's YMCA, Bonnie Tyler and Baccara's classic tracks as well as more Abba entries.

With a very strong 52 owners, the biggest amount in this decade, Earth, Wind & Fire achieved the top spot position with Boogie Wonderland.
It is a true testament to what was being listened to at the time in Mexico and, of course, almost the whole of Latin America. But let's make no mistake: Abba, without surprise, were once again the biggest act and this time with 4 tracks.
Chiquitita was number 2 and 5, with a combined 80 owners and would have been number of these two had been combined, as was the case in other years.
To put this tremendous figure into perspective, the song has 43 owners from Argentina where it is confirmed that the single sold over half a million units.
As Good As New and Estoy Soñando (I Have A Dream) complete their massive presence, leaving but small room for other acts, where Pink Floyd's all time classic Another Brick In The Wall, at number 3, and more Donna Summer, at number 10, were among the highlights.
Love And Desire, by Arpeggio, charted twice in this Top and would have reached number 2 if combined, just behind Chiquitita.
Barely missing this competitive Top 10 was Queen's Crazy Little Thing Called Love, which was a strong hit in Mexico back then but that wasn't enough to secure the band another Top 10 entry, even though it allowed the band to still finish the decade in good shape.
Boney M's Rasputin and Electric Light Orquestra's Last Train To London were also strong, as were more Abba singles and some Village People entries for a second year in a row.
Sources: Discogs