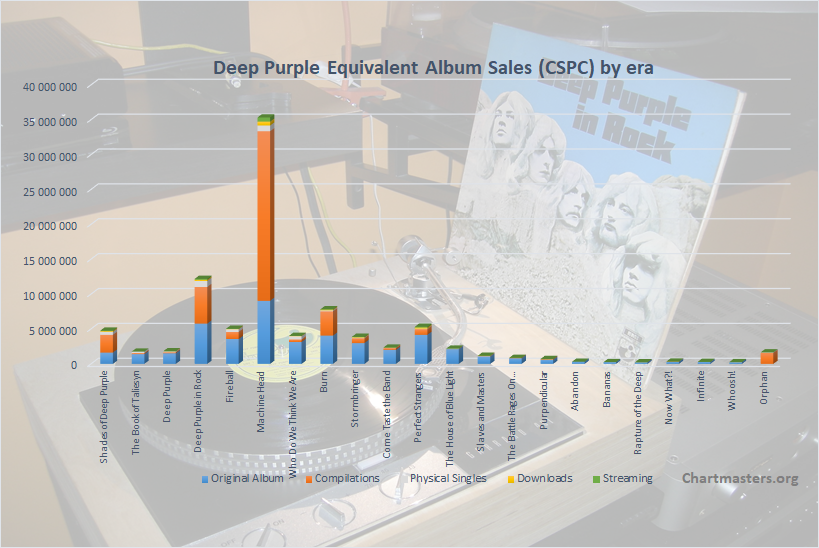 Part of the legendary "Unholy Trinity of British Hard Rock and Heavy Metal" along with Led Zeppelin and Black Sabbath, Deep Purple helped introduce and style, Hard Rock and Heavy Metal in the early 70s.
Active to this day, the general public remembers them best for Smoke On The Water, a song often listed along with the likes of Whole Lotta Love and Back In Black in best guitar riffs of all-time lists.
Unlike these other bands though, their certified sales are very low, which has led to various myths floating around for decades.

At last, we can enlighten on this mystery. Take your seat and let's delve into the murky world that is, Deep Purples worldwide sales.
View More