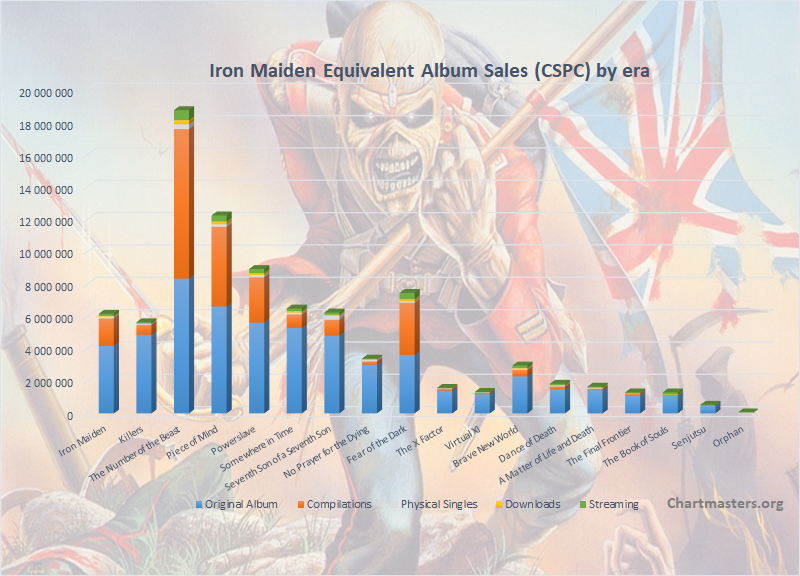 Intense music, brilliant lyrics, impactful visuals, outstanding live performances, when you put together a whole identity that you carry on for decades, it ends up almost natural for your brand, Iron Maiden, to gain an almost religious status inside your community.
Satanists for some, an outlet from the everyday life and its struggles for others, the heavy metal legends leave no one indifferent. As time passes, the latter perception becomes more and more common. Wearing one of their iconic t-shirts will most likely get people look at you with a smile than anything else.
Up to 17 studio album since the release of Senjutsu, the discography of Iron Maiden keeps growing while retaining its mythical status. If something is poorly covered on media yet, it is their commercial success. We remediate it.
View More