CSPC: Michael Jackson Popularity Analysis
Remaining Long Format – Part 3 – Compilations #3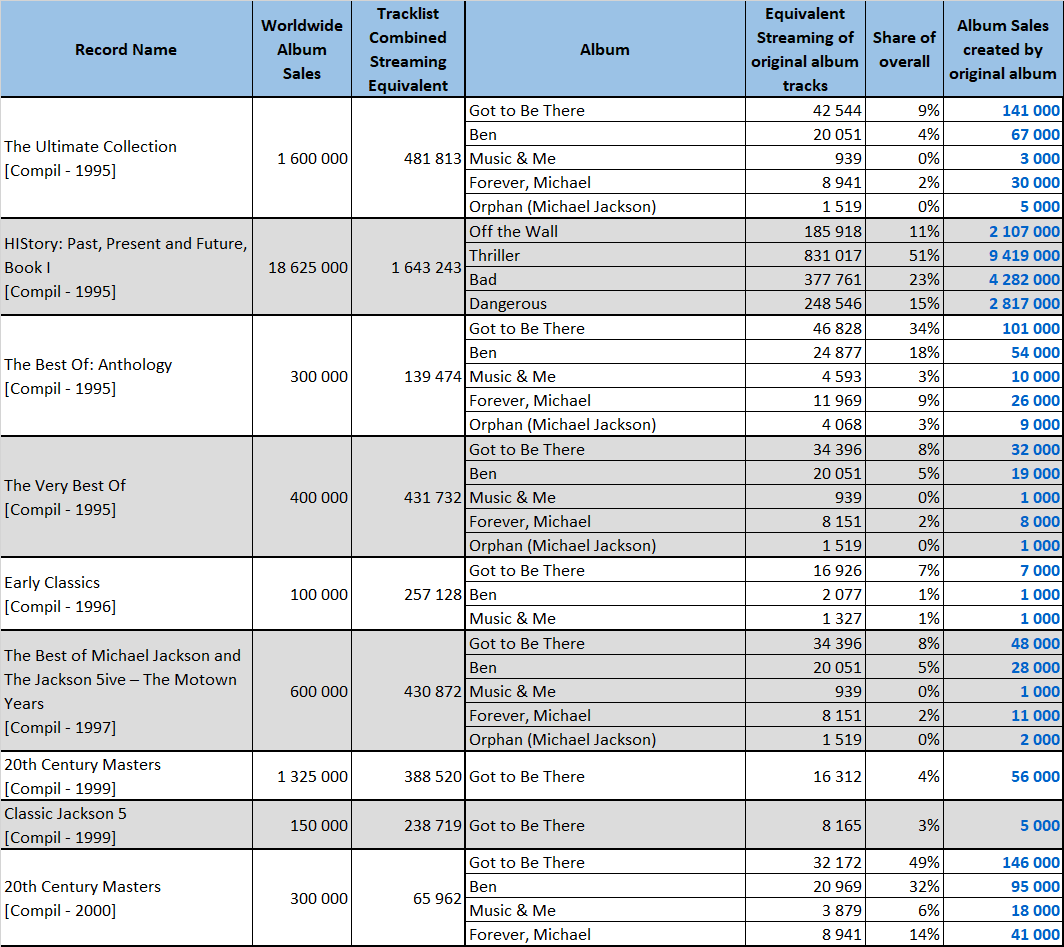 Apart from the new Motown best of albums, the record to point out is clearly HIStory. A real box of one compilation plus one studio album rather than a double album, this package includes the main hits of Off The Wall, Thriller, Bad and Dangerous.
Although the release format wasn't traditional, the catalog reacted the same with a drop on catalog sales during the following years and much lower sales than the norm from follow up compilations, because that one was already owned by the majority of people interested.
Its distribution pattern is key as it is mostly the one of all compilations from Sony. Thriller is responsible for half of its sales but each of the other three albums have a strong impact too.