CSPC: Madonna Popularity Analysis
Remaining Long Format – Part 4 – Early Music Videos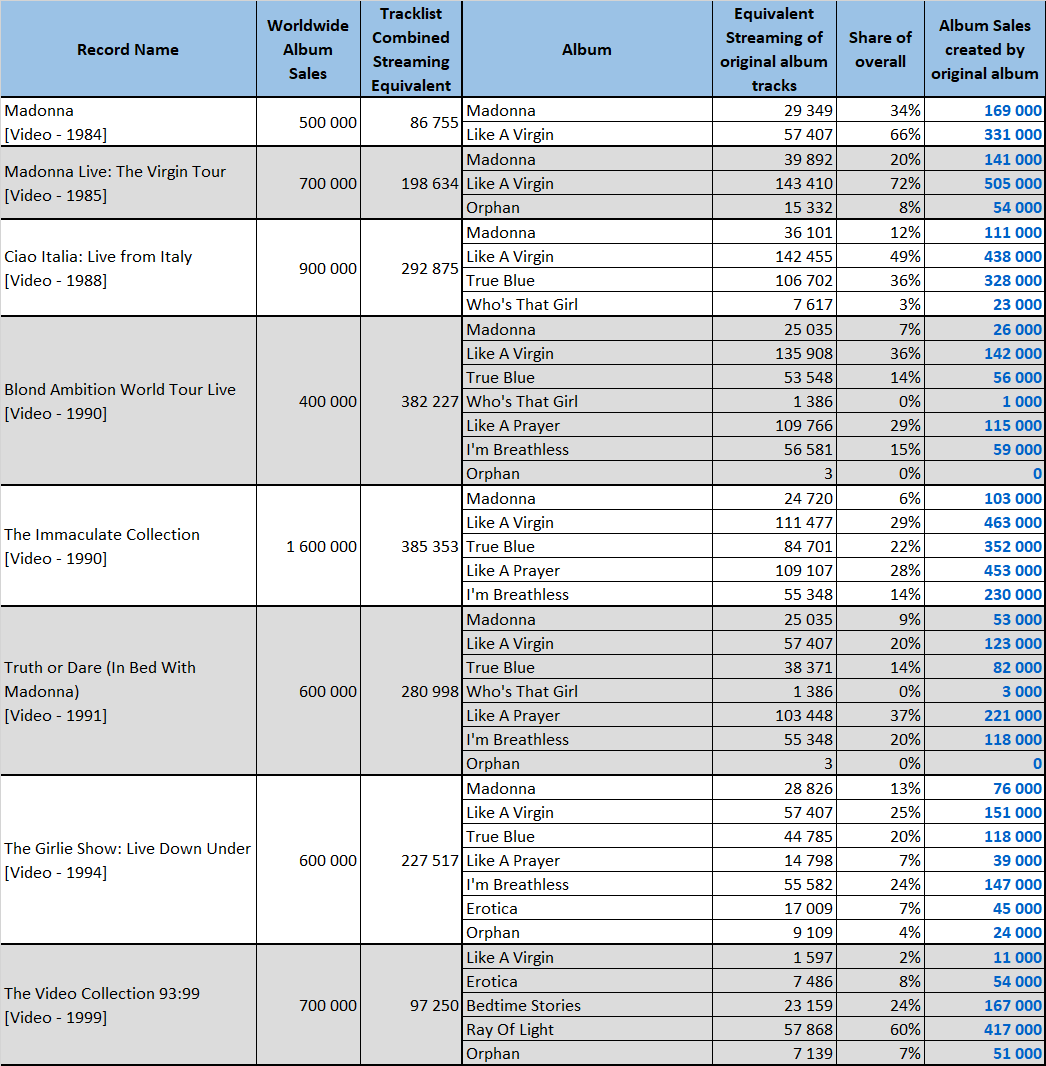 Just like live albums, VHS / DVDs depend on which song is sung during each tour. Some videos are also themed around a compilation like The Immaculate Collection, which happens to be her greatest seller up to an impressive 1,6 million.
Each of the five VHS issued from 1984 to 1990 is led by songs from Like A Virgin, confirming its status as the main force of Madonna's catalog, ahead of True Blue. On its side, Ray Of Light is the easy leader of the 93:99 period.
We still need to add all figures together to understand how big it really is, but as you can guess, the overall number of equivalent album sales generated by Like A Virgin is mind-blowing.