CSPC: Madonna Popularity Analysis
Remaining Long Format – Part 3 – Live Albums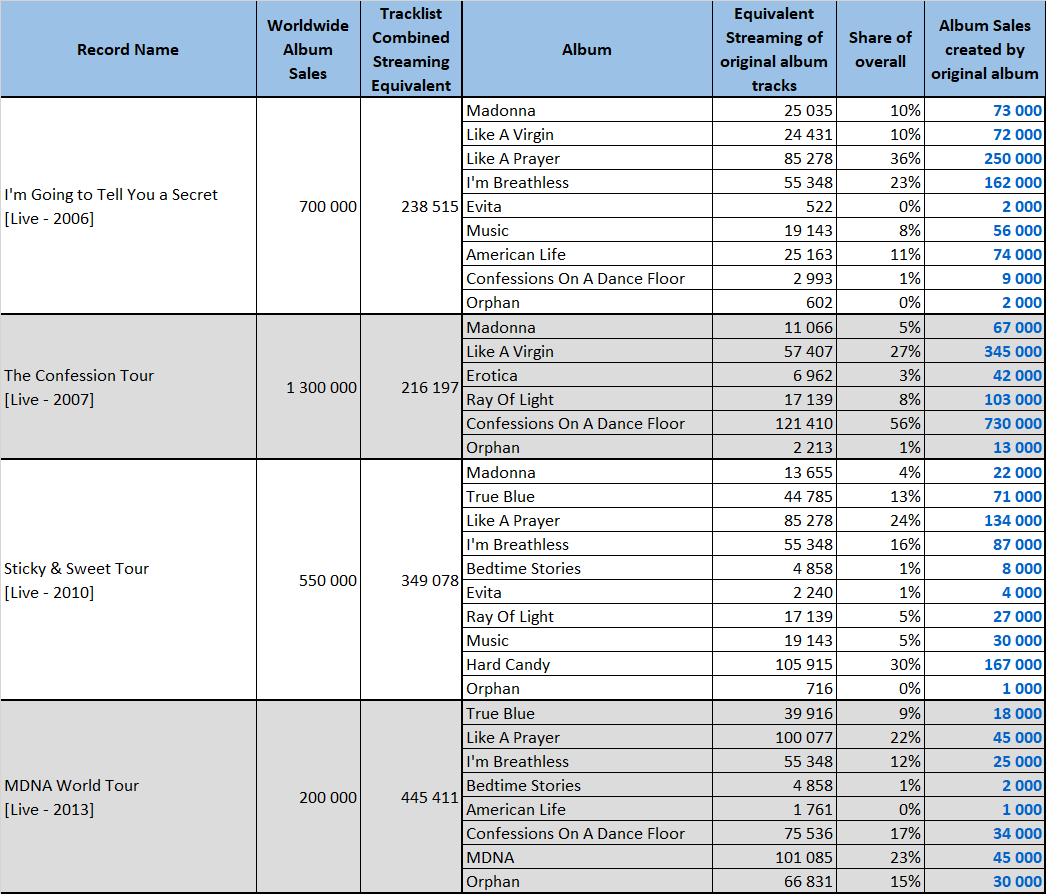 The status of Madonna evolved from contemporary hit maker to old fashioned icon. The way to exploit this kind of artists is completely different.
With hit makers, the target is to drop as many new material as possible, as it happens with Justin Bieber currently who seem to be releasing new songs every month. Older acts who still enjoy a dedicated fan base are instead exploited by dropping as many new formats as possible of their classic material. Remixes, lives, DVDs, anniversary reissues, every new package is good in order to convince the fan to buy one more item although he already owns the music in various supports.
This is why the number of live albums released has been accelerating in the last part of Madonna's career. This is even more true when we consider that markets very keen of live sets like Brazil or France are strong places for the singer.
Like A Prayer is her signature song, for that same reason it is the one which is part of all shows of Madonna. It is visible inside the distribution of sales of all those packages. In recent years, Hung Up has been a real attraction too.