CSPC: Wham! & George Michael Popularity Analysis
Full Length related record Sales
This category includes all non-studio albums plus all music videos of both George and Wham! In the case of Wham!, this contains the atypical The Final which contained studio songs first released on that compilation in various markets.
Part 1 – Wham! Years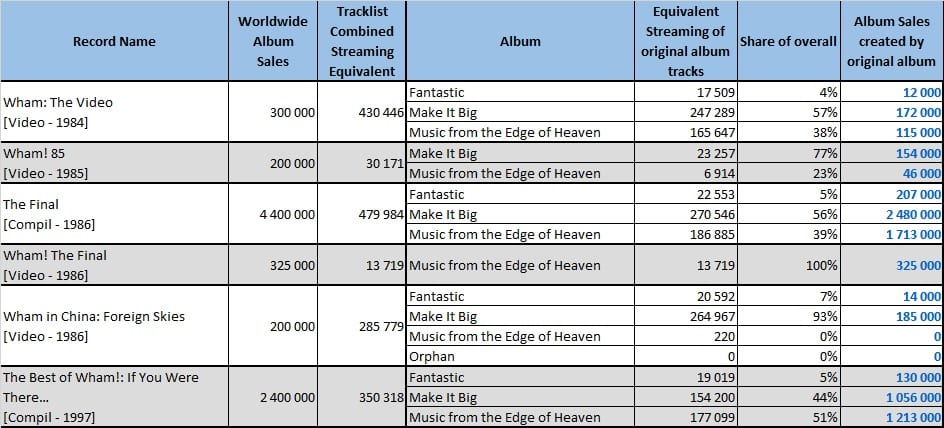 How to understand this table? If you check for example The Best of Wham! compilation line, those figures mean it sold 2,400,000 units worldwide. The second statistics column means all versions of all songs included on this package add for 350,000 equivalent album sales from streams of all types.
The second part on the right of the table shows how many streams equivalent sales are coming from each original album plus the share it represents on the overall package. Thus, streaming figures tell us Make It Big songs are responsible for 44% of the The Best of Wham! tracklist attractiveness, which means it generated 1,056,000 of its 2,400,000 album sales and so on for the other records.
With the exception of the last two music videos, all compilations from Wham! are logically extensively fueled by Make It Big and Music from the Edge of Heaven albums. Thus, they register between them most of the 7,8 million sales achieved by those various packages.