Full Length related records Sales – Summary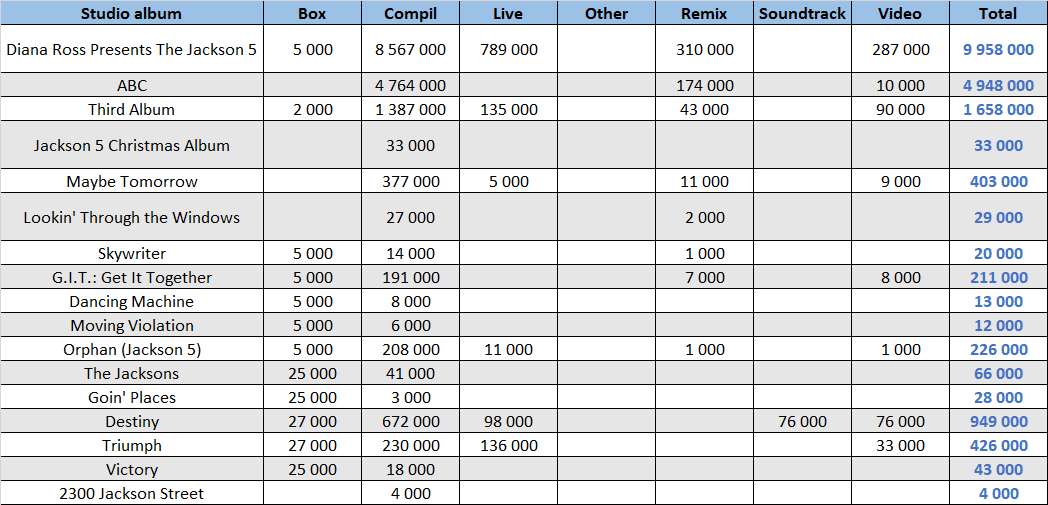 Here is the most underestimated indicator of an album's success – the amount of compilation sales of all kinds it generated. Due to the dependency of sales of the original studio albums on these releases, they are a key piece of the jigsaw.
The immense popularity of I Want You Back and Who's Lovin' You is rewarded with nearly 10 million equivalent album sales generated through compilations. ABC performs half as well while the remaining albums are much lower.