Full Length related records Sales – Summary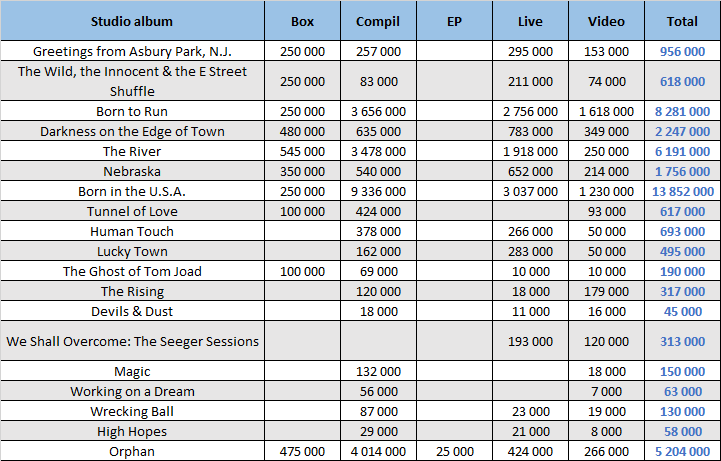 Here is the most underestimated indicator of an album's success – the amount of compilation sales of all kinds it generated. Due to the dependency of sales of the original studio albums on these releases, they are a key piece of the jigsaw.
Unsurprisingly, Born in the U.S.A. leads the pack. It generated a massive 13,85 million album sales of various compilations and live sets. Maybe not as expected is the very solid total of Born to Run at 8,3 million.