Van Halen albums and songs sales
A top frontman and a legendary guitarist shot Van Halen among the best selling American bands of all-time.
The latter, Eddie Van Halen, passed away on October this year from cancer at the age of 65.
Our best way to pay tribute to this iconic band is to study their sales figures in detail, which happen to be very impressive.
The story of the band starts with two brothers, Eddie and Alex Van Halen. Born in Amsterdam, Netherlands, they moved to Pasadena, US, when they were 7 and 8, respectively.
Growing with a father that was a professional musician, they learned playing instruments at a young age. Eddie would go on becoming a guitarist, while Alex elected drums.
From early 70s they tried to form rock bands. In 1974, bassist Michael Anthony and lead singer David Lee Roth completed Van Halen.
After years of local concerts, they were signed by Warner Bros in 1977. Early 1978, their debut and eponymous album was out.
The LP climbed to #19 in the US while remaining on charts for over 3 years. It remained a perennial seller, climbing all the way to Diamond status in the US, certifying 10 million sales there.
It was the beginning of a success story that lasted 20 years. In many places though, they are still seen as a one-hit-wonder because of the mammoth smash hit Jump.
It leads us to wonder what is the real success of the band, and how many units they moved through the years.
As usual, I'll be using the Commensurate Sales to Popularity Concept in order to relevantly gauge their results. This concept will not only bring you sales information for all Van Halen's albums, physical and download singles, as well as audio and video streaming. In fact, it will also determine their true popularity.
If you are not yet familiar with the CSPC method, below is a nice and short video of explanations. I fully recommend watching it before getting into the sales figures. Of course, if you are a regular visitor feel free to skip the video and get into the numbers directly.
The Commensurate Sales to Popularity Concept (CSPC)
There are two ways to understand this revolutionary concept. The first is the Scribe video posted below. If you are unaware of the CSPC method, you will get the full idea within just a few minutes.
If you are a mathematical person, and want to know the full method as well as formulas, you can read the full introduction article.
Now let's get into the artist's sales figures in detail in order to apply this concept and define the act's true popularity!
Van Halen Album Sales
Original Album Sales – Comments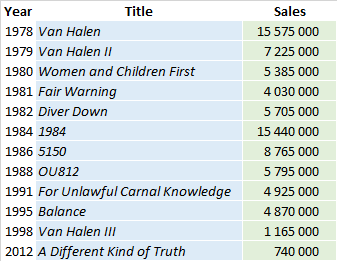 It's no secret that Van Halen best market is the US where they have been routinely selling from 70% to 75% of their global units, except from Balance onwards.
Their sales are remarkable yet. After a huge debut, which stands at over 15.5 million to date, their success was lower and lower but still healthy up to Fair Warning.
Diver Down was a nice increase in the US at 4.4 million against 2.8 million for its predecessor, it was also their 5th album in a row to reach multi-platinum in the country.
The real explosion came a couple of years later though with 1984.
Back then, Eddie Van Halen was already a legend. From the very first album, he popularized the tapping technique with the instrumental Eruption. Rock fans were well aware of his talent.
In 1983, he was responsible for another iconic guitar solo, the monumental one from Michael Jackson's Beat It, that made him popular among a broader audience.
Ironically, a year later he provided Van Halen their biggest global hit thanks to synthesizers. Jump was born.
The track fueled the LP 1984 to massive sales. It was their second US Diamond album, with global sales hitting 15.4 million.
Conflicts between the two stars of the band, Eddie Van Halen and David Lee Roth, were ever stronger. It led the latter to quit the band after this super successful era.
Confirmed singer Sammy Hagar replaced him. He had 11 US top 200 studio albums on his resume back then, although he was no superstar either.
The new version of the band continued to be incredibly successful, with 4 consecutive #1 albums in the US, with combined global sales of over 23 million.
Sales-wise, Van Halen repeated with albums 6-10 the exact same pattern as with albums 1-5. With 10 consecutive multi-platinum albums that spanned 17 years, their longevity was unbelievable.
More conflicts concluded on the departure of Sammy Hagar too.
In reference to their 3rd lead singer, Gary Cherone, their next album was named Van Halen III. This time it hasn't gone too well though, it was their first flop album with only 1.16 million globale sales.
The highly anticipated reunion with David Lee Roth was not a success either as A Different Kind of Truth failed to reach a million in 2012.
In spite of these false notes, the consistency and overall success of the band has been amazing. They sold nearly 80 million studio albums up to date.
Van Halen songs sales

Physical Singles

As a reminder, the weighting is done with a 10 to 3 ratio between albums and digital singles.
Van Halen started their ride inside US charts with a cover of British legends The Kinks, You Really Got Me.
The song was a moderate hit on Billboard Hot 100, peaking at #36. It boosted its parent album incredibly well though.
The same can be said of Runnin' with the Devil which peaked at a modest #84 position, but went on to become a classic.
Dance The Night Away climbed to #15 but pure sales weren't too good at under half a million, with next to no sales abroad as well.
The next song of note is Pretty Woman, a #12 US hit, but also their first UK top 50. It sold 830,000 copies.
Obviously seen as an album band, the group issued Jump! which topped the Hot 100 for 4 weeks. It was their true breakthrough internationally, going to #1 in Canada, Italy, and top 10 in the UK, France, Australia, etc.
This global smash shifted 3.1 million units, more than all their previous singles combined.
Panama, I'll Wait, Hot For Teacher benefited from this success to reach more markets, they sold about half a million each.
Why Can't This Be Love was another hit, their second US top 10 (#3) and their second global million seller.
The following high point for the band was When It's Love, #5 in the US with half a million sales in total.
In spite of countless more singles, the strength of Van Halen wasn't the physical singles format. They moved more than 10 million units during their career with this avenue still.
Digital Songs

As a reminder, the weighting is done with a 10 to 1.5 ratio between albums and digital singles.
The picture shown by digital singles sales is completely different from the one of physical singles.
It must be said that one of their most popular songs, Eruption, wasn't even a single in first place. It's telling to see a 102 seconds instrumental from 1978 moved a million units.
The classic status of the debut era is also revealed by the number of tracks with relevant numbers.
You Really Got Me, Runnin' with the Devil, Ain't Talkin' 'bout Love, Jamie's Cryin', Ice Cream Man are all popular songs to this day.
A couple of mid-range hits belong to each of the next 4 albums, but the real story is on 1984.
Jump! remains easily their most recognized song. It's the only one with good numbers everywhere, from the US to Japan to Europe to Australia. The track is up to 2.67 million copies.
Panama is the second largest seller at 1.08 million. Hot For Teacher and I'll Wait sold a million combined, with the latter losing a part of its appeal since his initial success.
You can't sell millions of albums with each release without sizable hits. Each era has its share of memorable moments.
Why Can't This Be Love, Dreams and Love Walks In are very decent sellers. Same for When It's Love from OU812.
From For Unlawful Carnal Knowledge, known by fans from its acronym, Right Now is the song holding the best with half a million units.
Can't Stop Lovin' You does well too. We can't say the same about Van Halen III songs which combine for a mere 30,000 copies.
Except one week top 75 at the peak of downloads, Tattoo hasn't done much noise either.
Career wise, the band stands at 16.8 million downloads and ringtones.
Streaming
Streaming is made up of audio and video streams. Our CSPC methodology includes both to better reflect the real popularity of each track. The main source of data for each avenue is respectively Spotify and YouTube. To factor in the growing impact of multiple Asian countries where these platforms aren't always the go-to site for music streaming, more sources have been added.
In order to account for their real popularity in each relevant country, the below sources have been used along with the mentioned ratios that reflect the market share of each area.
Audio Streams
– South Korea : Genie streams * 3.05 (consistent with Gaon streaming numbers)
– Japan : AWA streams * 100/5.5 (AWA has 5.5% of the Japanese streaming market)
– Elsewhere : Spotify streams * (370 – 8.5 – 9.5 – 33 – 9) / 207 (370 million global subscribers minus 8.5 million from South Korea minus 9.5 million from Japan minus 33 million from China divided by the number of Spotify only users minus 9 million more Asian users) + Genie streams * 3.05 (uses Genie rather than Spotify to extrapolate markets like Taiwan, Thailand and Vietnam)
Video Streams
– China* : Xiami streams * 125/6.5 (Xiami has just over 5% of the Chinese streaming market)
– Elsewhere : Youtube views
*since 96.4% of Chinese streaming platforms are free users, that paid-for users pay less than $2 a month and that they are also used as video streaming platforms, their streams are weighted in par with YouTube streams.
Audio Stream – 1500 plays equal 1 album unit
Video Stream – 11,750 views equal 1 album unit
Equivalent Albums Sales (EAS) = ( Spotify * 310/207 + Genie * 3.05*2 + AWA * 100/5.5 ) / 1500 + ( Xiami * 125/6.5 + YouTube ) / 11750
Top Hits
Jump is the clear signature song of Van Halen. No matter if you look at Spotify, YouTube, or platforms from Japan, South Korea or China, it's far and away the leader.
With 416 million Spotify streams and 437,000 EAS in total, it's simply one of the biggest 80s hits. The kind of scores hard to reproduce.
Panama is a solid runner up at 181,000 EAS, while Runnin' with the Devil is also comfortably in 6 digits.
A quartet of songs follow with similar numbers, Hot for Teacher, Ain't Talkin' 'bout Love, Eruption and You Really Got Me.
It's worth noting that the band's top 7 songs are all from 1984 or Van Halen, which shows one more time that even supposed "album artists" sell thanks to big hits.
Songs 8-10 in their personal top 10 record 50,000-ish EAS, they are the largest successes outside of their big 2.
Why Can't This Be Love was the follow up to 1984, Can't Stop Lovin' You their most global hit after Jump and Dance the Night Away the strongest track from their sophomore effort.
Below the top 10, numbers go down to more anonymous performances, with hits that haven't face the test of time as well like When It's Love, Pretty Woman and I'll Wait.
Album-wise, 1984 takes the crown in large part thanks to Jump, the album adds for 752,000 EAS from streams.
Full catalog breakdown
If you are familiar with the artist's catalog and want to check details of each and every song, you can access to all of them right here.
Keep yourself up to date
Our website provides you a fantastic tool which fetchs updated Spotify streams as you request them, use it to watch these results grow day after day!
Van Halen compilations sales
It sounds fairly logical to add together weighted sales of one era – studio album, physical singles, downloads, streams – to get the full picture of an album's popularity. For older releases though, they also generate sales of various live, music videos and compilation albums.
All those packaging-only records do not create value, they exploit the value originating from the parent studio album of each of its tracks instead. Inevitably, when such compilations are issued, this downgrades catalog sales of the original LP.
Thus, to perfectly gauge the worth of these releases, we need to re-assign sales proportionally to its contribution of all the compilations which feature its songs. The following table explains this method.
The distribution process
How to understand this table? If you check this example of the Best of Volume I line, those figures mean it sold 7,235,000 units worldwide. The second statistics column means all versions of all the songs included on this package add for 1,182,322 equivalent album sales from streams of all types.
The second part on the right of the table shows how many equivalent streams are coming from each original album, plus the share it represents on the overall package.
Thus, streaming figures tell us songs from 1984 are responsible for 52% of Best of Volume I tracklist attractiveness, which means it generated 3,784,000 of its 7,235,000 album sales and so on for the other records.
Compilations sales figures listing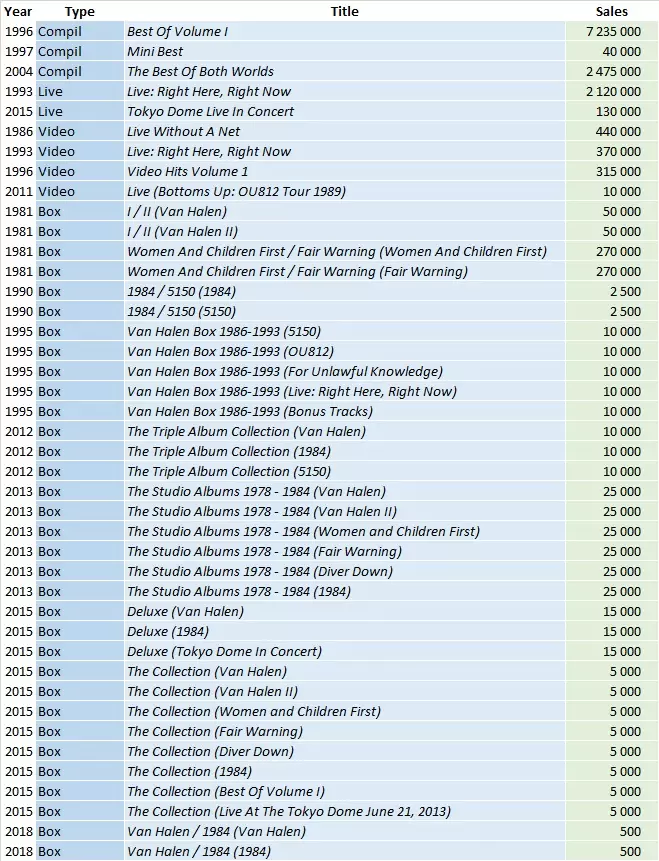 Full Length related records Sales – Summary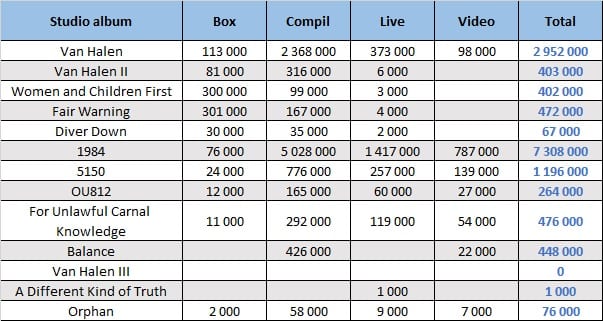 Here is the most underestimated indicator of an album's success – the amount of compilation sales of all kinds it generated. Due to the dependency of sales of the original studio albums on these releases, they are a key piece of the jigsaw.
These numbers are obtained by applying the method from the section The distribution process to all packages listed under Compilation sales figures listing category.
Among large selling 70s/80s artists, Van Halen may be one of the weakest sellers in terms of compilations.
Best Of Volume I and The Best Of Both Worlds sold nearly 10 million combined, but it's not much for a band with nearly 80 million studio album sales.
One of the reasons is that their first greatest hit came out pretty late, in 1996, after 10 albums and 18 years, and years after the switch of the general public from LPs to CDs.
Not too long after, the introduction of iTunes killed sales of best of albums, especially for artists who had one strong frontrunner single, as it is the case for Van Halen outside of the US.
If the window to sell large numbers with these compilations was small, 1984 still used it enough to generate 7.3 million units, well ahead of Van Halen at 2.95 million.
Total Album (all types) Sales per Country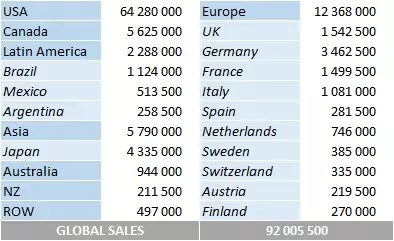 Please note country-specific numbers may miss sales of a few minor releases, although totals are complete.
Van Halen Career CSPC Results
So, after checking all the figures, how many overall equivalent album sales has each Van Halen album achieved? Well, at this point we hardly need to add up all of the figures defined in this article!
Albums CSPC results
In the following results table, all categories display figures in equivalent album sales. If different, pure sales are listed between parentheses.
| artist_spotify_id | # | Cover | Album | Studio albums (EAS) | sales_update_date | Other LPs (EAS) | Physical singles (units sold) | Digital singles (units sold) | Streams | Streams increase | Total EAS | valid_as_of | streams_updated_value | album_id |
| --- | --- | --- | --- | --- | --- | --- | --- | --- | --- | --- | --- | --- | --- | --- |
| 2cnMpRsOVqtPMfq7YiFE6K | 1 | | Van Halen | 15,575,000 | 14.08.20 | 2,952,000 | 131,000(437,000) | 572,000(3,810,000) | 776,000 (09/29/23) | Av.: 320LD: 540 | 20,007,000 | 20,230,929 | 776,000 | 223 |
| 2cnMpRsOVqtPMfq7YiFE6K | 2 | | Van Halen II | 7,225,000 | 14.08.20 | 403,000 | 154,000(514,000) | 170,000(1,130,000) | 151,000 (09/29/23) | Av.: 70LD: 110 | 8,105,000 | 20,230,929 | 151,000 | 224 |
| 2cnMpRsOVqtPMfq7YiFE6K | 3 | | Women and Children First | 5,385,000 | 14.08.20 | 402,000 | 60,000(200,000) | 90,000(600,000) | 65,000 (09/29/23) | Av.: 30LD: 40 | 6,002,000 | 20,230,929 | 65,000 | 225 |
| 2cnMpRsOVqtPMfq7YiFE6K | 4 | | Fair Warning | 4,030,000 | 14.08.20 | 472,000 | 9,000(30,000) | 90,000(600,000) | 98,000 (09/29/23) | Av.: 40LD: 70 | 4,716,000 | 20,230,929 | 98,000 | 226 |
| 2cnMpRsOVqtPMfq7YiFE6K | 5 | | Diver Down | 5,705,000 | 14.08.20 | 67,000 | 315,000(1,050,000) | 104,000(690,000) | 99,000 (09/29/23) | Av.: 40LD: 60 | 6,295,000 | 20,230,929 | 99,000 | 227 |
| 2cnMpRsOVqtPMfq7YiFE6K | 6 | | 1984 | 15,440,000 | 14.08.20 | 7,308,000 | 1,386,000(4,620,000) | 767,000(5,110,000) | 1,443,000 (09/29/23) | Av.: 610LD: 830 | 26,344,000 | 20,230,929 | 1,443,000 | 228 |
| 2cnMpRsOVqtPMfq7YiFE6K | 7 | | 5150 | 8,765,000 | 14.08.20 | 1,196,000 | 542,000(1,805,000) | 306,000(2,040,000) | 271,000 (09/29/23) | Av.: 120LD: 180 | 11,080,000 | 20,230,929 | 271,000 | 229 |
| 2cnMpRsOVqtPMfq7YiFE6K | 8 | | OU812 | 5,795,000 | 14.08.20 | 264,000 | 338,000(1,125,000) | 108,000(720,000) | 73,000 (09/29/23) | Av.: 30LD: 40 | 6,617,000 | 20,230,929 | 73,000 | 230 |
| 2cnMpRsOVqtPMfq7YiFE6K | 9 | | For Unlawful Carnal Knowledge | 4,925,000 | 14.08.20 | 476,000 | 45,000(150,000) | 123,000(820,000) | 105,000 (09/29/23) | Av.: 40LD: 60 | 5,674,000 | 20,230,929 | 105,000 | 231 |
| 2cnMpRsOVqtPMfq7YiFE6K | 10 | | Balance | 4,870,000 | 14.08.20 | 448,000 | 44,000(145,000) | 92,000(610,000) | 138,000 (09/29/23) | Av.: 60LD: 90 | 5,620,000 | 20,230,929 | 138,000 | 232 |
| 2cnMpRsOVqtPMfq7YiFE6K | 11 | | Van Halen III | 1,165,000 | 14.08.20 | 0 | 8,000(25,000) | 5,000(30,000) | 7,000 (09/29/23) | Av.: 0LD: 10 | 1,185,000 | 20,230,929 | 7,000 | 233 |
| 2cnMpRsOVqtPMfq7YiFE6K | 12 | | A Different Kind of Truth | 740,000 | 14.08.20 | 1,000 | 0(0) | 39,000(260,000) | 16,000 (08/14/20) | N/A | 796,000 | 20,230,929 | 16,000 | 234 |
| 2cnMpRsOVqtPMfq7YiFE6K | 13 | | Orphan | 0 | 14.08.20 | 76,000 | 13,000(40,000) | 59,000(390,000) | 17,000 (08/14/20) | N/A | 164,000 | 20,230,929 | 17,000 | 1,751 |
'Av.' stands for Average, 'LD' for Last Day.
As a reminder:
Studio Album: sales of the original album
Other Releases: sales of compilations generated thanks to the album
Physical Singles: sales of physical singles from the album (ratio 3/10)
Download Singles: sales of digital singles from the album (ratio 1,5/10)
Streaming: equivalent album sales of all the album tracks (ratio 1/1500 for Audio stream and 1/6750 for Video stream)
See where the artist ranks among remaining singers
It's a matter of time until the debut album Van Halen hits 20 million. Only a handful of releases per year managed this performance which highlights how strong this LP is.
It is also the top second best selling US album from 1978 behind Grease.
II wasn't as huge but maintained their profile at a high standard with 8 million EAS to date.
This success became business as usual with Women and Children First, Fair Warning and Diver Down at 4.7-6.2 million apiece.
The band managed to top themselves with their 6th release. The album 1984 stands at 25.65 million units.
Fun fact: it means Taylor Swift's 1989 isn't the highest selling album titled after an 80s year in spite of its monstruous success.
Back to Van Halen, their impressive run continued with 5150 which nears 11 million. It's their 3rd top performer.
OU812, For Unlawful Carnal Knowledge and Balance reach 5.5 million each.
They are 1 from only 5 artists with 10 consecutive albums with this level of sales, the others being the Beatles (13), Queen (12), Madonna (11) and U2 (10).
Later years haven't been so good with III stalling at 1.2 million and A Different Kind of Truth at 0.8 million.
All told, Van Halen enters the small group of American bands in excess of 100 million units, at 101.1 million to be precise.
Singles CSPC results
The list is compiled in album equivalent sales generated by each song. Therefore, these figures are not merged units of singles formats. Instead, it includes weighted sales of the song's physical single, download, ringtone and streaming as well as its share among sales of all albums on which it is featured.
1. 1983 – Van Halen – Jump [1984] – 15,670,000
2. 1984 – Van Halen – Panama [1984] – 6,390,000
3. 1978 – Van Halen – Runnin' with the Devil [Van Halen] – 6,130,000
4. 1986 – Van Halen – Why Can't This Be Love [5150] – 5,260,000
5. 1995 – Van Halen – Can't Stop Lovin' You [Balance] – 4,270,000
6. 1979 – Van Halen – Dance the Night Away [Van Halen II] – 4,250,000
7. 1978 – Van Halen – Ain't Talkin' 'bout Love [Van Halen] – 4,220,000
8. 1978 – Van Halen – Eruption [Van Halen] – 3,540,000
9. 1978 – Van Halen – You Really Got Me [Van Halen] – 3,230,000
10. 1988 – Van Halen – When It's Love [OU812] – 3,200,000
11. 1991 – Van Halen – Right Now [For Unlawful Carnal Knowledge] – 2,630,000
12. 1986 – Van Halen – Dreams [5150] – 2,470,000
13. 1984 – Van Halen – Hot for Teacher [1984] – 2,450,000
14. 1982 – Van Halen – (Oh) Pretty Woman [Diver Down] – 2,170,000
15. 1981 – Van Halen – Unchained [Fair Warning] – 2,150,000

If you feel inspired by this list, we just created this CSPC Van Halen playlist on Spotify!
Discography results
Thanks to our new ASR (Artist Success Rating) concept, we know that their sales represent 22,49 million times the purchase of their discography. Coupled with their total sales, it translates into an ASR score of 270. The ranking of all artists studied so far is available too at this link.
Records & Achievements
At 19,647,000 EAS, Van Halen is the 5th most successful album from 1978.
At 25,653,000 EAS, 1984 is the 7th most successful album from 1984.
At 10, Van Halen are 4th among the artists with the most consecutive albums over 4.5 million EAS.
At 15,670,000 EAS, Jump is among the 5th most successful songs from 1983.
NB: EAS means Equivalent Album Sales.
You may be interested in…
… best-selling artists, albums, and singles
To improve your navigation we created several amazing cross-artists lists posted inside the CSPC: Data Collector article. Click on it to see the full listing of all CSPC results compiled so far!
… similar artists
To put figures from this article into perspective, click on the images below to reach career breakdowns of similar artists: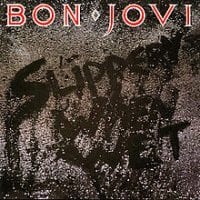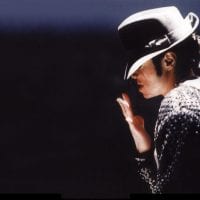 As usual, feel free to comment and / or ask a question!
Sources: IFPI, Spotify, YouTube, Discogs, Billboard.