Remaining Long Format – Part 2 – Compilations 2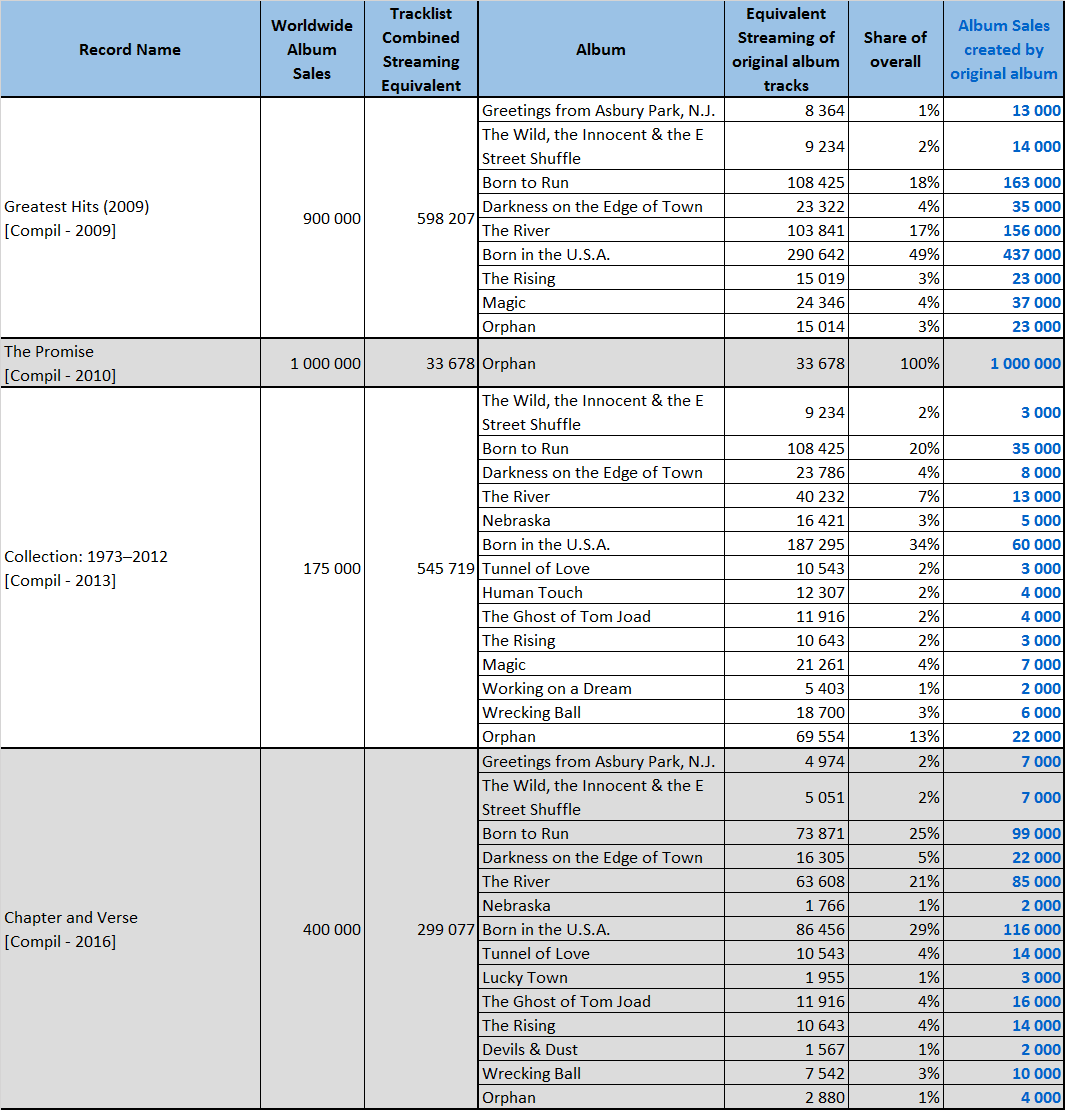 No surprise from this new list of compilations as the same pattern is verified with a big 3 standing over the pack.
The only exception is The Promise. This 2CD pack was made of outtakes from The Darkness on the Edge of Town sessions, although it contains no song in common with it which means they are all Orphan songs.