Streaming Part 2 – Since Jagger & More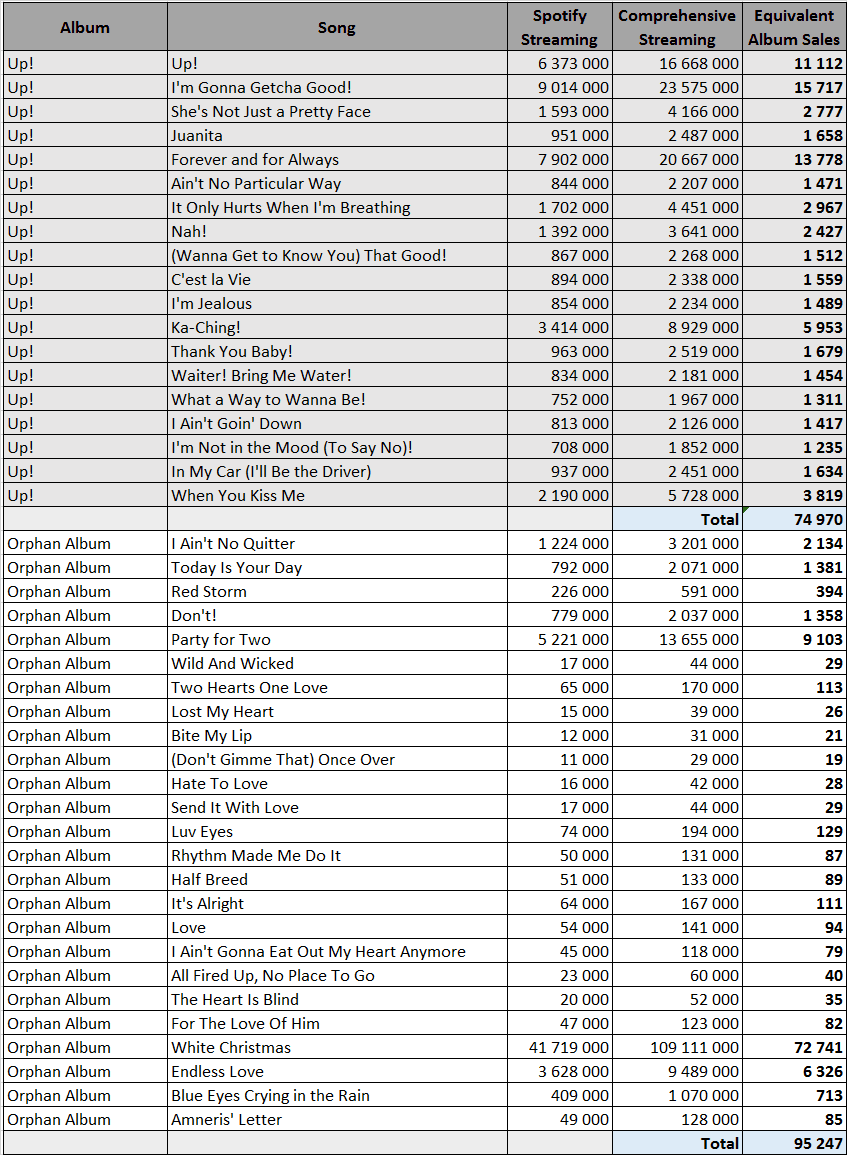 No song from Up! reaches even 10 million, confirming Shania Twain's very average results on streaming. All tracks are over 700,000 plays still so it isn't that bad either.
Among the Orphan Album tracks, there isn't much to highlight except the Michael Bublé collaboration song White Christmas which will become her biggest streaming track within' a few days.