Streaming Part 3 – No More So Loved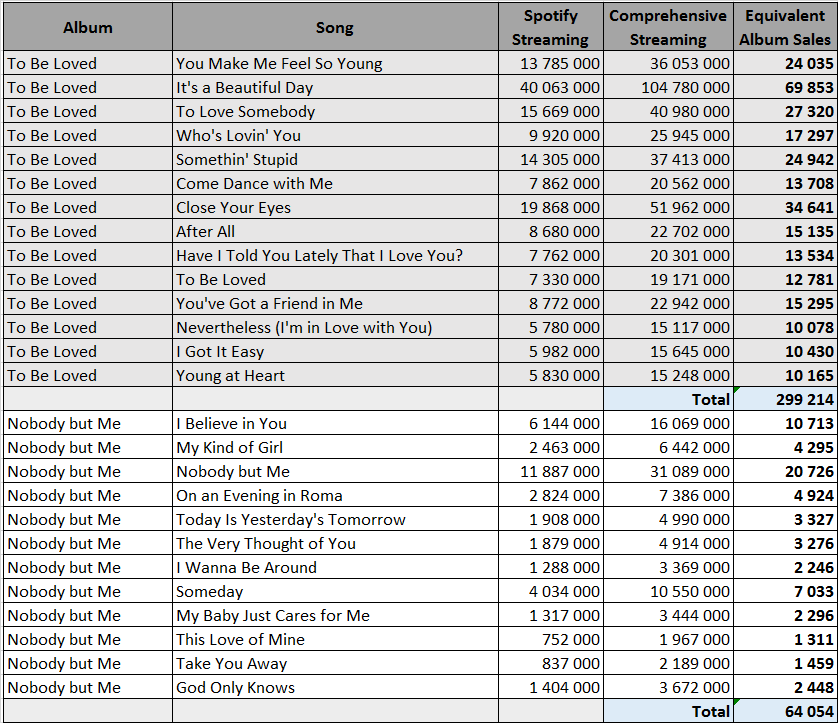 Interestingly, although a much weaker album seller, To Be Loved performed well in streaming world. Of course, it came out when streams were already available but they exploded latter so the album didn't had that much of an advantage. Near 300,000 units are a very nice addition to the total of the album.
On its side, Nobody But Me has been struggling a lot. It has yet to be seen if the album will be able to turn things around with a proper hit.