Full Length related records Sales – Summary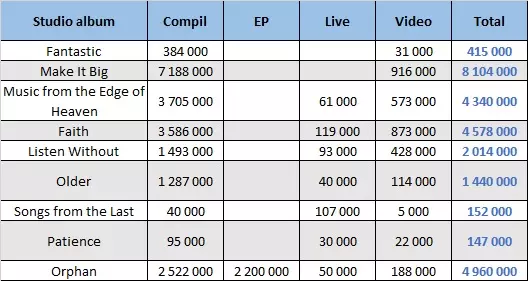 Here is the most underestimated indicator of an album's success – the amount of compilation sales of all kinds it generated. Due to the dependency of the sales of the original studio albums on these releases, they are a key piece of the jigsaw.
Make It Big fully enjoys the presence of Careless Whisper and Wake Me Up Before You Go-Go as it generated sales of 8,1 million compilations of all kind. Music From the Edge of Heaven and Faith contain big hits too, both providing enough appeal for more than 4 million other LPs units sold.