Streaming Part 2 – Getting Adult then Older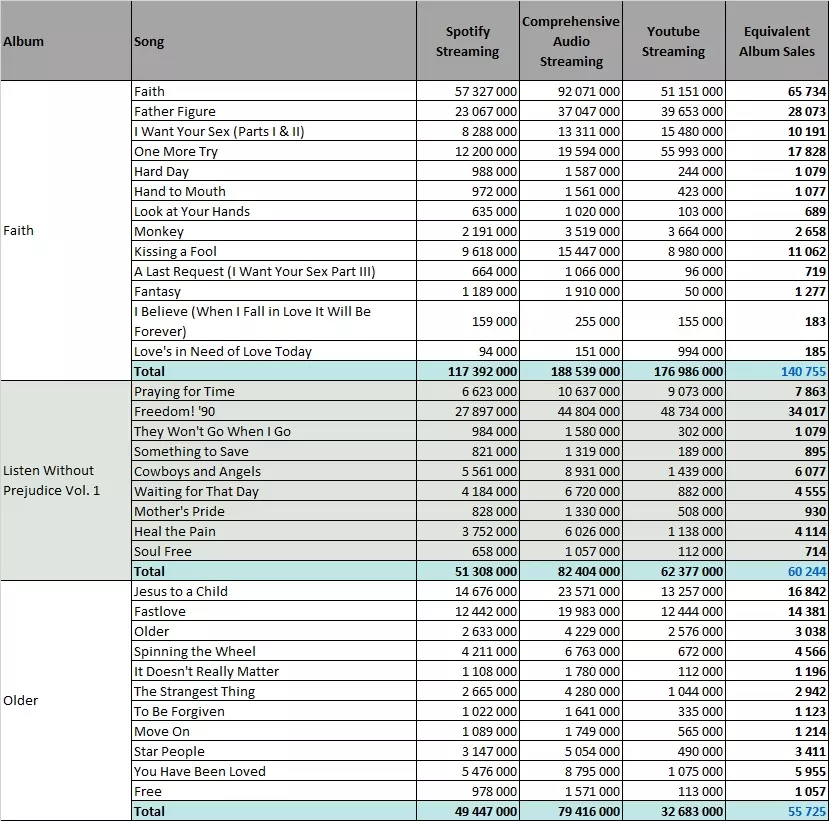 Overall, George Michael's first three solo albums are more consistent than his Wham! records but having a few more 1-2 million streams tracks doesn't help against much bigger hits.
The largest streaming song of the artist from his solo career is Faith at 57 million. Also, Father Figure, Freedom! '90, Fastlove, One More Try and Jesus To A Child are all past 10 million audio streams. In terms of equivalent album sales, totals are decent but not big with those three records together being on 257,000 units sold.