Streaming Part 6 – These Are Special Times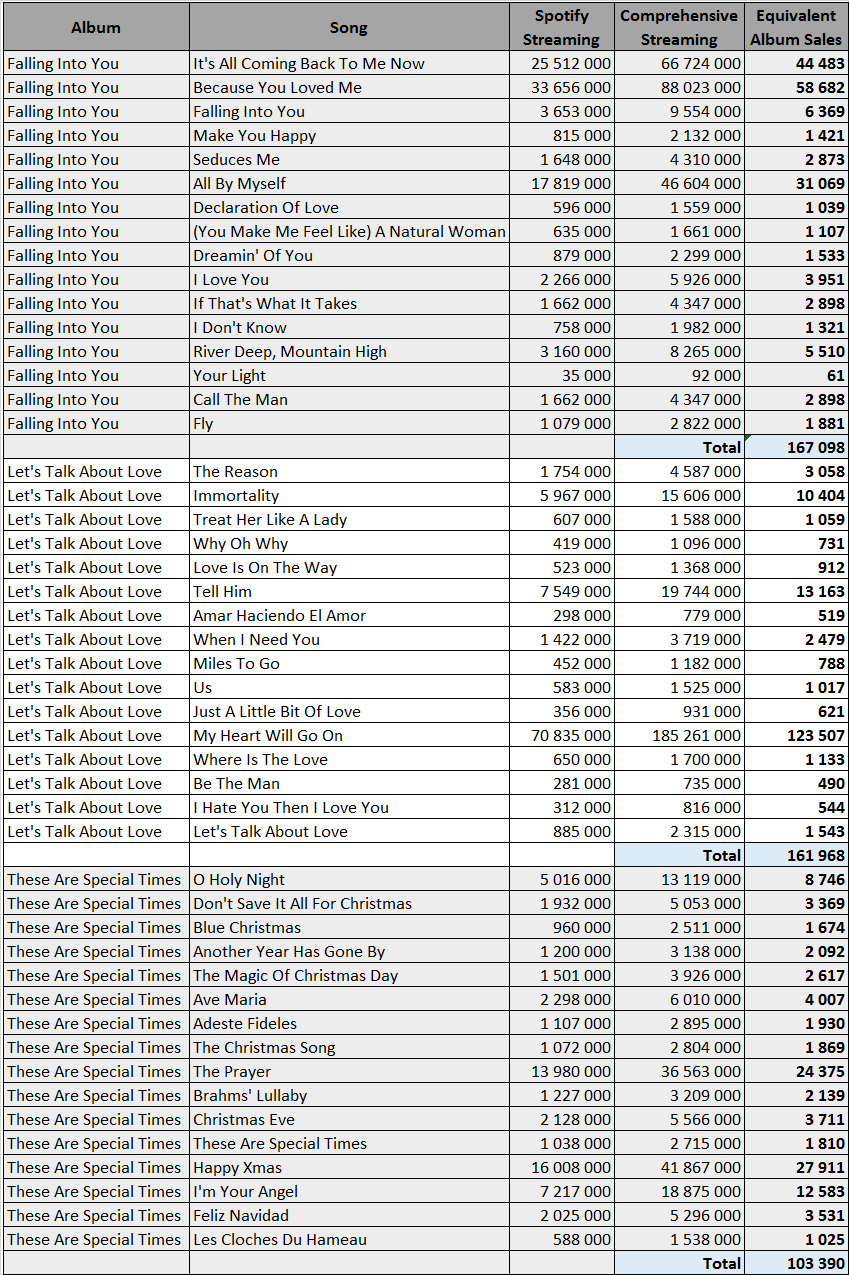 Yes, these are special times. Selling so many records in so few years isn't a regular achievement. Incredibly enough, Falling Into You and Let's Talk About Love album tracks are still weak in the streaming world, just like previous albums. It can be summarized by hard core fans listening to all her catalog while the general public is interested in a few big hits only. Even old smashes like Tell Him or Immortality aren't very strong, Falling Into You album ending being Celine Dion only album with three memorable songs.
Obviously, her signature track is My Heart Will Go On and streaming results tell very exactly this story with a huge tally of nearly 71 million streams. In terms of album sales equivalence, each of those three albums generated figures in six digits but those results are still hardly relevant in comparison to their original pure album sales.