Streaming Part 3 – French slowdown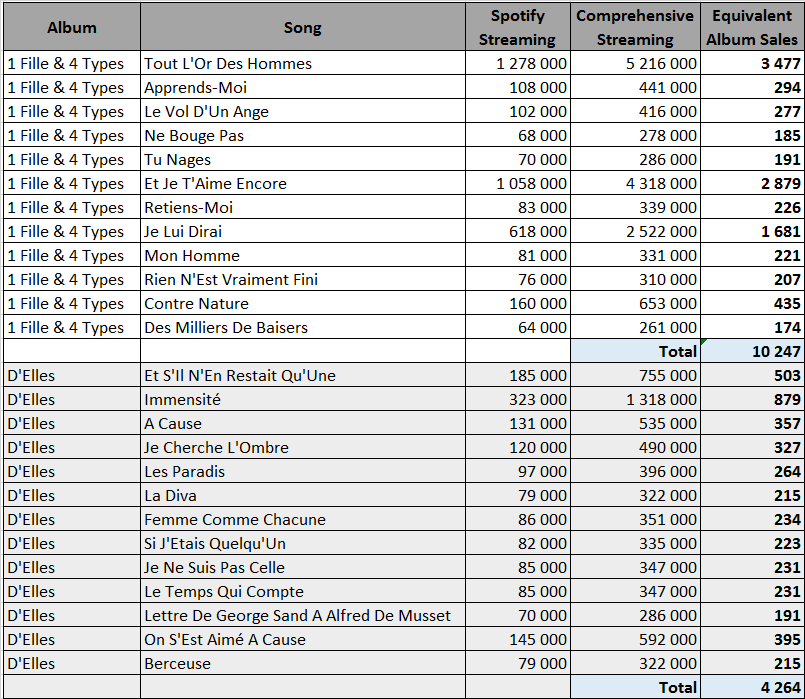 Whatever the language, music industry rules remain the same: hits sell. Naturally, the lack of them prevents from selling well. 1 Filles & 4 Types was already is huge step back from Celine Dion 90s sales but still enjoyed some solid songs.
In the other side, everything from D'Elles failed to impact the general public. Although lead single Et S'Il N'En Restait Qu'Une went #1, it was barely thanks to an irrelevant Singles Chart with awfully low figures. This appears clearly here as the song is completely forgotten already. You can extract sales from a fan base, this doesn't create success though.