Streaming Part 2 – French domination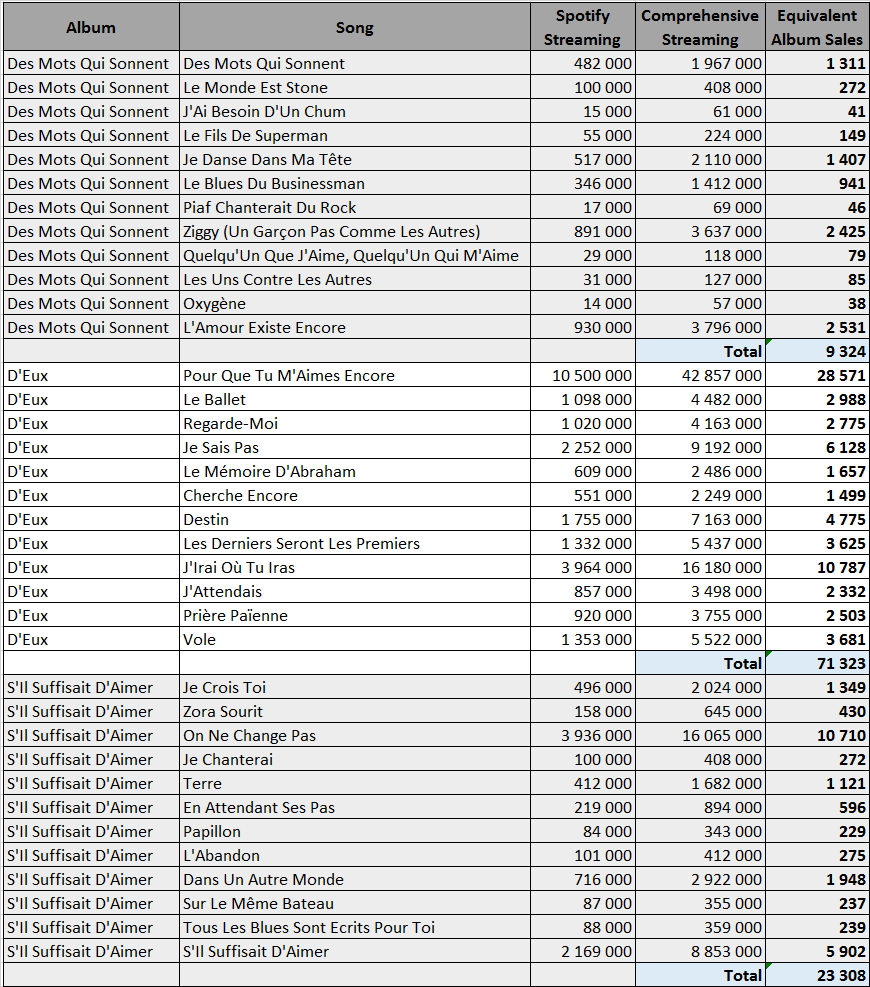 Most figures here do not look that good. That's a mistake. With Spotify share being tiny in France, reaching more than 10 million streams with Pour Que Tu M'Aimes Encore is mind-blowing. In fact, among pre-2000 French songs, the pair of Edith Piaf cult songs Non, Je Ne Regrette Rien and La Vie En Rose are the only ones ahead of Celine Dion signature song in this language.
Unsurprisingly, the entire track list of D'Eux registers impressive results. In terms of album sales equivalence, those figures are quite notable as well.