Going through Mexico's top foreign sellers of the 80s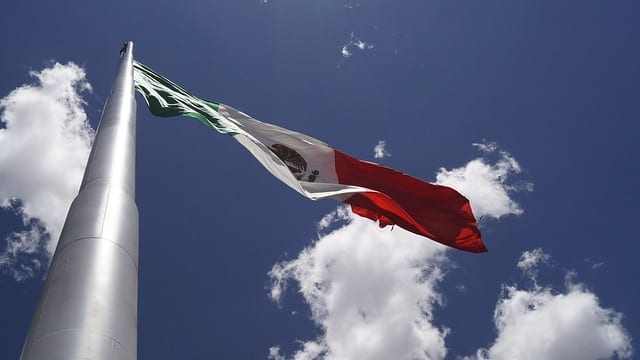 Do you have any idea of what was popular in Mexico during the 80s? Which international music star struck them the most? Was Thriller as huge there as it was everywhere? Were other megastars like Madonna, Phil Collins or Prince equally big?
What happened with bands like U2? Were hard rock and heavy metal still dominant? And how did classic acts perform during this decade, after their strong results during the 70s previously covered?
After going through Mexico's most popular albums during the 70s, it is in fact time to move to the next decade and see what was being consumed at the time.
It is important to remember, as we did in our previous analysis, that Mexico is a crucial market from a chart freek point of view not only because of its magnitude but because not as much information is available. It is especially true when we go further back in time.
It isn't as easy as we can think to know who has been popular at some specific moment in a specific area. In fact, for that matter the large majority of the data we use to gauge the success of artists is corrupted by decades of catalog action.
Our CSPC articles encompass everything together, from everywhere, from every format and from every period. Streaming Masters pieces focus on the strength of catalogs in recent years. In their side, global heatmaps display hot markets of artists as of today.
What happens if we really immerse ourselves in the past? What were teenagers, young adults, and older people, listening to in Mexico some 45 years ago?
Of course, there was no official charts there at the time. A few got issued here and there, but they weren't that accurate. They also often listed only Top 10s, mostly filled with local recordings. Interesting, no doubt, but hardly helpful to tell us which foreign stars were making some noise in the country.
Luckily, Discogs, which happens to be a wonderful tool to put some light on obscure areas in terms of sales, is here to rescue us.
In this article, we will list their top 10 most owned foreign releases of each 80s' year in Mexico. The method is far from perfect: nearly all these albums got multiple releases in this market, in distinct formats, at different times.
Some artists, most notably rock acts, are also collected way more than others in Discogs. Still, results are insightful. Indeed, since CDs took over LPs in early 90s there, the number of owners of these vinyls isn't corrupted by subsequent catalog sales.
That some artists are more collected than others is annoying, but since we know that, we can account for it in our comments. Also, no matter how much collectors love these albums, the truth is that all of them have been highly successful still to feature inside an annual top 10. Get ready for some real surprises!
Mexico's top foreign sellers of the 80s

We start the decade with a trademark of the period, mostly during the first half: foreign acts heavily dominate the annual charts.
After topping two years of the 70s, Queen achieve a further pole position with The Game, which comes as no surprise, given that it contains both Crazy Little Thing Called Love and Another One Bites The Dust.
On top of these two huge hits, the era also generated a tour in this country for the first time for the British band. With 89 owners, it is a clear winner, even though it doesn't match the numbers reached by A Night At The Opera and A Day At The Races.
That said, counting its two versions, John Lennon's Double Fantasy got more owners, one that charted at number 3 with 76 owners and a second one at number 8 with 64, so a combined 140 overall, easily surpassing The Game.
The rest of the Top 10 appears to be quite eclectic, with as many different acts as The Alan Parsons Project, The Police, Judas Priest and even Frank Sinatra, making it top the Top 10 for the first time.
Beyond the Top 10, Bob Marley's Uprising was close to making it, closely followed by the likes of Black Sabbath and Van Halen, two hard rock favourites among the Mexican public. Surprisingly, AC/DC's Back In Black barely made the Top 50, exactly at number 50.

Similar to what happened in some years during the previous decade, 1981 is almost monopolized by old albums.
This includes Supertramp's Breakfast In America at number 2, The Beatles' Abbey Road at number 3, Queen's self titled debut album at number 4, which was the only studio LP of theirs that had failed to make the Top 10 in the 70s.
Below the top 5 comes The Doors' L.A. Woman at number 7.
Led Zeppelin make the headline, putting three of their classic albums in the Top 10, Led Zeppelin II, Led Zeppelin III and Led Zeppelin IV while their first one is just outside the Top 10-.
Anyway, the number one positions went to Devo's Freedom Of Choice, a classic of the new wave movement which, from that point of view, represents the early 80s like few records do.
With as many as 137 owners, this album competes in good shape with the 70s highlights, boosting a strong status within the Mexican buyers.
Not far from the Top 10 were The Police's Ghost In The Machine, David Bowie's Scary Monsters and Queen's Flash Gordon, whilst The Alan Parsons Project, The Rolling Stones and AC/DC also showed up quite well.

Without any surprise at all, Michael Jackson's Thriller ends up as the biggest title of 1982 and the entire decade. His domination is such that not does it appear at the very top, but it also shows at number 10 with another version.
With 350 owners for the first one and as many as 101 owners for the second it records a cumulative 451 overall.
This is more than the double of The Wall, the biggest album of the 70s, which was itself ahead of most competition by some margin.
Thriller's impact was disruptive and clearly elevated the standard for the English-sung music in regions that were traditionally hard to penetrate, including Latin America, with Mexico being one of the main countries.
Where there seemed to be an invisible wall, Thriller apparently broke it and opened doors for other acts.
Apart from Thriller, there weren't many surprises in the rest of the Top 10, with some acts that had been huge for some time doing great business once again.
One of them is Donna Summer with a huge 249 owners, better than all 70s albums too. The Alan Parsons Project rank at number 5 with 145 owners, Dire Straits' Love Over Gold at number 8 with 113 owners and Scorpions' Blackout at number 9 with 104 owners.
There was also room for some novelty acts, such as Human League's Dare, boosted by the hit Don't You Want Me, and Men At Work's Business As Usual.
Outside the Top 10, Led Zeppelin's Coda finishes close, with high entries by the likes of Roxy Music and Duran Duran.
We also observe a relative decline for both Supertramp and especially Queen, which failed to make the Top 10 with one of their studio albums, namely Hot Space, for the first time.

After showing in great shape with Uprising in 1980, Bob Marley dominates the year 1983 with the album Confrontation, which enjoys a strong lead with 260 owners, total that will start to look as more typical of these years.
The Police's final LP, Synchronicity, is no surprise at number 4 with 193 owners but, other than that, the most remarkable thing about this year was the hard rock and heavy metal hegemony.
Dio at number 2, Motorhead at number 3, Black Sabbath at number 5 and Deff Leppard's classic Pyromania at number 9 were all strong for the genre.
Flashdance soundtrack makes it to number 7. Two classic bands complete the picture: a reissue of The Beatles' Let It Be at number 8 and Pink Floyd's The Final Cut at number 10.
Among the most notable entries outside the Top 10 we find, coupled with classic rock acts such as The Doors and Genesis, several interesting entries which include Men At Work once again, after their strong 1982, Spandau Ballet and Madonna's debut album.

Fueled by the hit Jump, Van Halen's 1984 consolidates the band's previous years insinuating some massive status. They chart at the number one position for the first time in a year that marked the fourth consecutive one with the whole Top 10 monopolized by foreign artists.
In fact, there is no Spanish record inside it, neither Mexican nor Latin American nor Spanish.
Prince's Purple Rain boasts two entries in this Top 10, with two versions at number 3 and 6, both adding up a combined 195 owners, more than 1984.
Not shown in this Top 10 are two further versions of both Purple Rain and 1984, but, counting all of them together, will still bring in the same result with the American singer slightly ahead.
We see some heavy metal-related entries, but much of the chart looks similar to what would have been normally expected with various blockbusters.
It lists the likes of Bruce Springsteen's Born In The USA at number 2 and Wham's Make It Big at number 4 to name two such records, especially the latter given that pop LPs aren't quite as collected on Discogs as cult rock or hard rock ones.
For a second year in a row, Madonna ends up close to making the Top 10, this time with Like A Virgin. The Woman In Red, with great contributions from Stevie Wonder, also charts high as does Scorpions' Love At First Sight, largely thanks to the classic hit Still Loving You.

While Brothers In Arms was the most serious contender to top this year's ranking, we find the mini album USA For Africa at number one instead, although with a much smaller number of owners compared to previous years.
In fact, this record makes the top with only 95 owners while the Dire Straits' album finishes close behind with 91 owners, obviously at number 2.
Of course, in 1985 too there is the typical presence of hard rock-oriented albums, this time represented by Motley Crue's Theater Of Pain and Scorpions' World Wide Live.
Some straightforward 80s groups also make it big in this annual chart, most notably Tears For Fears with two different entries at number 4 and 5, A-Ha's Hunting High And Low and The Outfield's Play Deep, whose most important hits still get strong airplay even to this day.
Going further than this Top 10, the most important entries include Sade's Diamond Life and Whitney Houston's debut album.

This sort of cult favourites always dominate at least one of the years in each decade, as was the case with Automat in Brazil (1978). At number one, with a massive 245 owners in total, Krokus' A Change Of Address is one of those cases.
This Swiss hard rock group seem to have achieved a great status in Mexico, helped also by this music genre's appeal amongst collectors.
Madonna's True Blue was much easier to predict at number 2, putting this female artist in the Top 10 for the first time and after getting close in both 1983 and 1984.
Other strong albums include Graceland by Paul Simon at number 3, whereas Bon Jovi starts to get recognition with Slippery When Wet at the fourth position and A-ha maintain its momentum.
Not many surprises in the rest of the Top 10 and below, with the likes of Iron Maiden, Europe, Genesis, Van Halen and Deep Purple reaching great positions too.

After the unsurprising level of popularity achieved by Thriller in 1982, Michael Jackson was almost safe to come on top of this year, with the follow up Bad.
It indeed tops the 1987's ranking in spite of strong competition from other big selling titles, with 170 owners overall and, as was the case during the whole decade, the number one position also on the overall chart.
In the same way, seeing U2's The Joshua Tree at number 2 is also quite expected as this record marked the band's definitive breakthrough across the world.
Plus, two versions of INXS made this Top 10 at number 5 and 9, which combined would bring this album to the third place.
Fleetwood Mac's Tango In The Night, The Cure's Kiss Me Kiss Me Kiss Me and George Michael's Faith are also strong inside the Top 10.
Beyond the Top 10, Madonna maintained her momentum with Who's That Girl and so did Pink Floyd with A Momentary Lapse Of Reason, both close to appearing in the above chart, just like Bruce Springsteen and Whitney Houston.
Possibly the biggest surprise here is the absence of Guns N Roses' Appetite For Destruction in the Top, all in a year that isn't really unfavourable for hard rock acts, as Motley Crue's Girls Girls Girls and Deff Leppard's Hysteria actually ranked at number 8 and 10 respectively.

Tracy Chapman's eponymous LP crushes the competition for 1988 with two different versions at number 1 and 2 and a combined 186 owners, almost three times as much as titles that came immediately after it.
That is, Bon Jovi's New Jersey and Iron Maiden's Seventh Son Of A Seventh Son, who had been doing great business in previous years and continued to do so this time.
GNR Lies is a bit surprising considering how Appetite For Destruction failed to make the Top 10 in 1987, whilst Metallica's …And Justice For All gave heavy metal more room in this chart.
U2 and Depeche Mode put their names in it too and at number 10 Eagles' Hotel California constitutes quite a surprising entry given that, in general, reissues weren't quite as frequent as in the previous decade.
Pet Shop Boys' Introspective, which did incredibly well in Brazil, has a more modest but yet remarkable presence just outside the Top 10.
Pink Floyd's Delicate Sound Of Thunder is in a similar spot, although failing to make it as A Momentary Lapse Of Reason did during 1987, in a sign that the 80s wasn't their strongest decade.

The decade ends up with The Cure at the top position, when they were arguably at their peak period and after several years of showing good results in this market, with 106 owners.
Metallica makes the Top 10 for a second year in a row, this time with two albums Master Of Puppets at number 2 and Ride The Lightning at number 6, cementing their way to the massive years that were still to come back then.
Madonna's Like A Prayer is another strong entry at number 4 with her second Top 10, along with True Blue.
Acts like Depeche Mode, Motley Crue and Prince continue to fair equally well, while Roxette's Look Sharp! is at a healthy number 8 position.
Additionally, a reissue of The Dark Side Of The Moon splashes at the number 3 position, inside the top 10 just like Hotel California one year earlier.
Below the Top 10 positions, this time we find more stuff from previously successful artists like Tear For Fears with Seeds Of Love, Black Sabbath, Billy Joel and also Elton John and Queen with The Miracle. The Beastie Boys were also close, being one of the most interesting ones.
Sources: Discogs