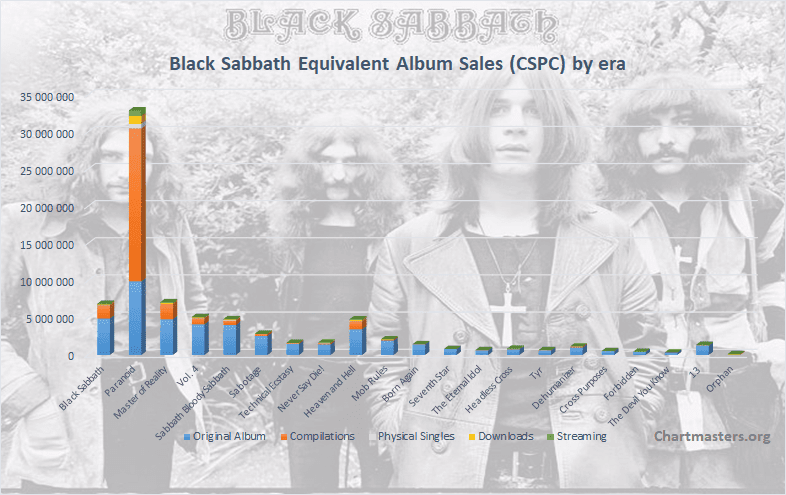 On 13 February 1970, the Birmingham band Black Sabbath released their eponymous debut LP.
This album is regarded by most as the very first heavy metal album ever released.
Their fundamental contribution to the history of rock music gave the band its nickname of Godfathers of Heavy Metal while singer Ozzy Osbourne is widely recognized as the Prince of Darkness.
How many people embraced these satanic flavoured music though? Today, we celebrate this legendary band by studying their commercial success through the years.
View More