CSPC: Norah Jones Popularity Analysis
Streaming Sales
Below table lists Spotify streaming of all songs from the five albums we are studying. The Comprehensive Streaming is reached by multiplying Spotify figures by 68/26. In fact, as shown in IFPI 2015 Report, there were 68 million paying subscribers to all streaming platforms by the end of 2015. While the exact count of Spotify paying subscribers by the end of 2015 is unknown, that figure reached 20 million in June 2015 and 30 million in March 2016, thus an estimated 26 million is used as of the end of 2015.
The equivalent album sales is the division of the comprehensive streaming figure by 1500 as it is now the norm in the new industry model.
Streaming Part 1 – Strong Start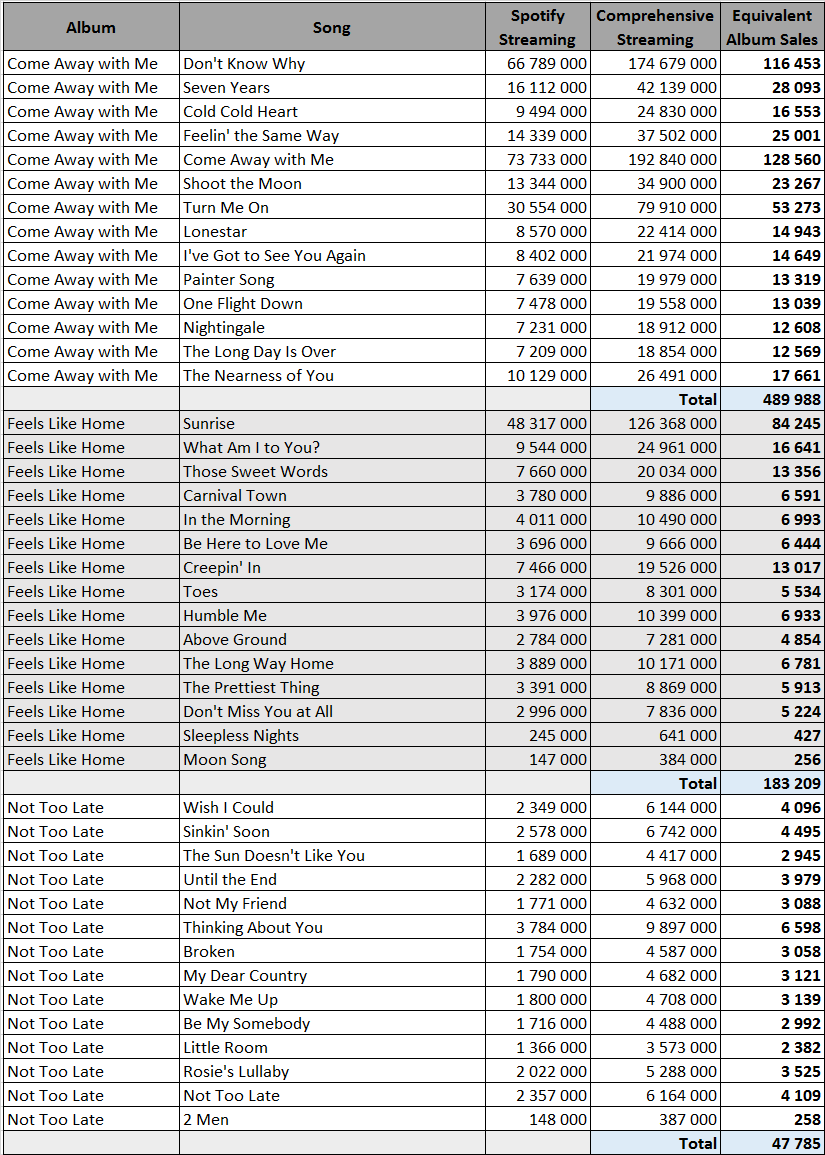 With Come Away With Me and Don't Know Why singles averaging 70 million plays on Spotify, Norah Jones early hits are very solid streaming songs. Her appeal as an album artist is visible on her streams too as every track from her debut record amassed more than 7 million plays. Overall, all those play equal to nearly half a million album sales.
Feels Like Home contains a notable hit with Sunrise too, but the rest of its track list although not doing bad is on a lower level. On its side, Not Too Late saved the consistency too but utterly lacks a smash single with Thinking About You up to only half of the weakest Come Away With Me tracks.