CSPC: Johnny Hallyday Popularity Analysis
Full Length related records Sales – Summary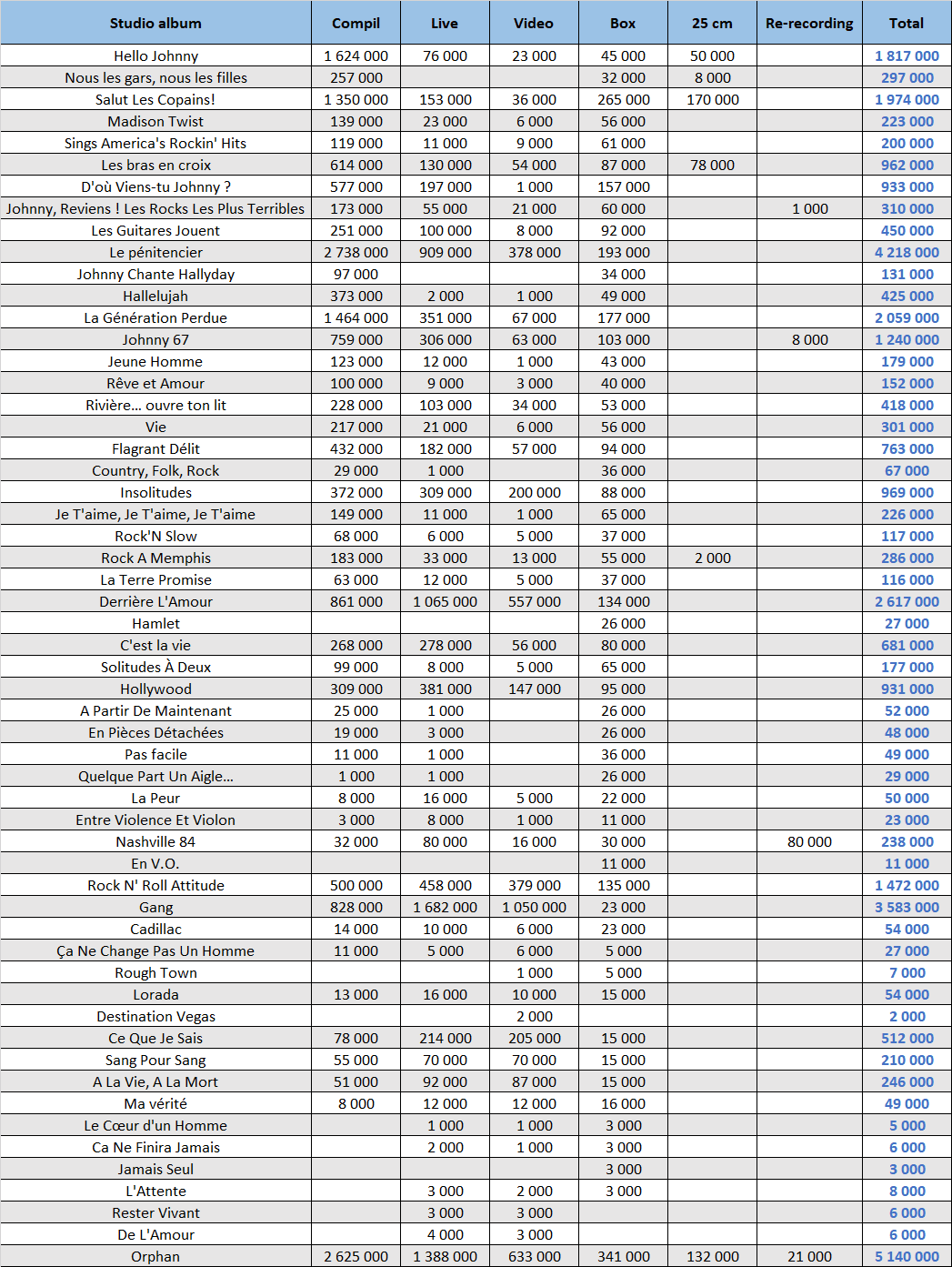 Here is the most underestimated indicator of an album's success – the amount of compilation sales of all kinds it generated. Due to the dependency of sales of the original studio albums on these releases, they are a key piece of the jigsaw.
We can clearly see that the earlier albums generated sales of tons of compilations. Since they came out in a singles era, it is natural to see that they have pick up many sales when the album format started to grow, in this case through various best of albums. Derrière L'Amour and Gang include several of the most iconic live songs of Johnny, which is illustrated with the 4,3 million sales of live / music video packages they drove.
The overall leader is Le Pénitencier. The cult album, strongly supported by the title track which adapts the Animals' House of the Rising Sun, generated more than 4,2 million sales of compilations. This is exactly the same tally as Céline Dion's D'Eux pure album sales in France, the highest selling album ever in the country. As many as 8 studio albums drove at least 1 million sales of compilations while Orphan songs are responsible for more than 5 million purchases. All those figures would generally make us believe that we are talking about an international star, but Johnny sold nearly 90% of his records in France alone.