CSPC: Elton John Popularity Analysis
Full Length related records Sales – Summary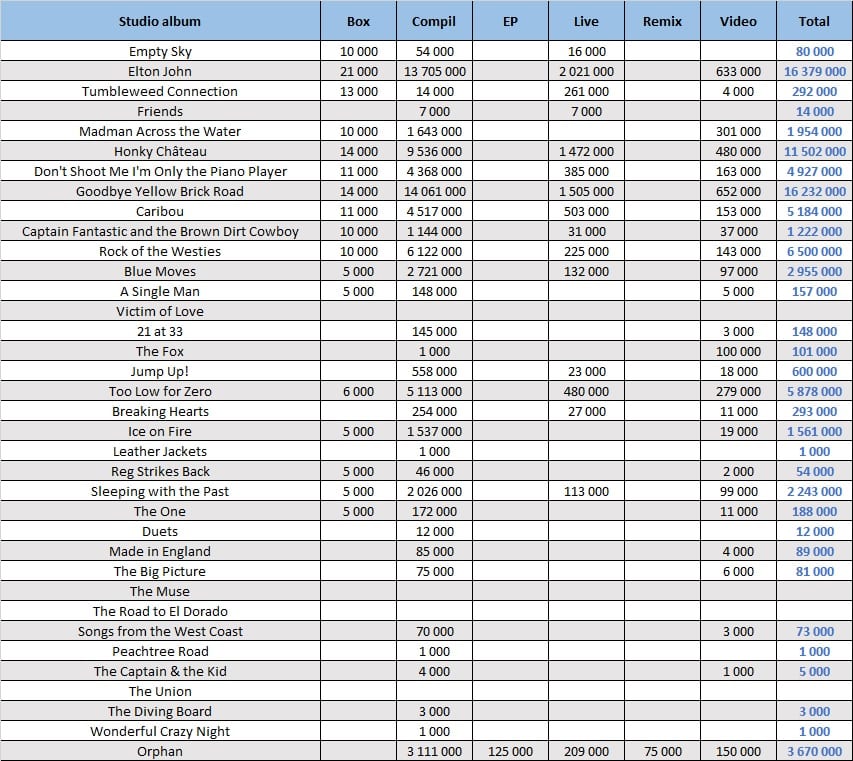 Here is the most underestimated indicator of an album's success – the amount of compilation sales of all kinds it generated. Due to the dependency of sales of the original studio albums on these releases, they are a key piece of the jigsaw.
We can see that both Elton John and Goodbye Yellow Brick Road fueled more than 16 million sales of compilations each in spite of the former selling five times less than the latter in its original form. A powerful release is also Honky Château at 11,5 million. Next come Don't Shoot Me, Caribou, Rock of the Westies and Too Low For Zero, all responsible for about 5 million sales of long formats outside of their original format. The lack of catalog sales on their own by these records becomes easier to understand.
Elsewhere albums such as Victim of Love or Leather Jackets have been erased from his discography.