CSPC: ABBA Popularity Analysis
Part 4 – Global Compilations IV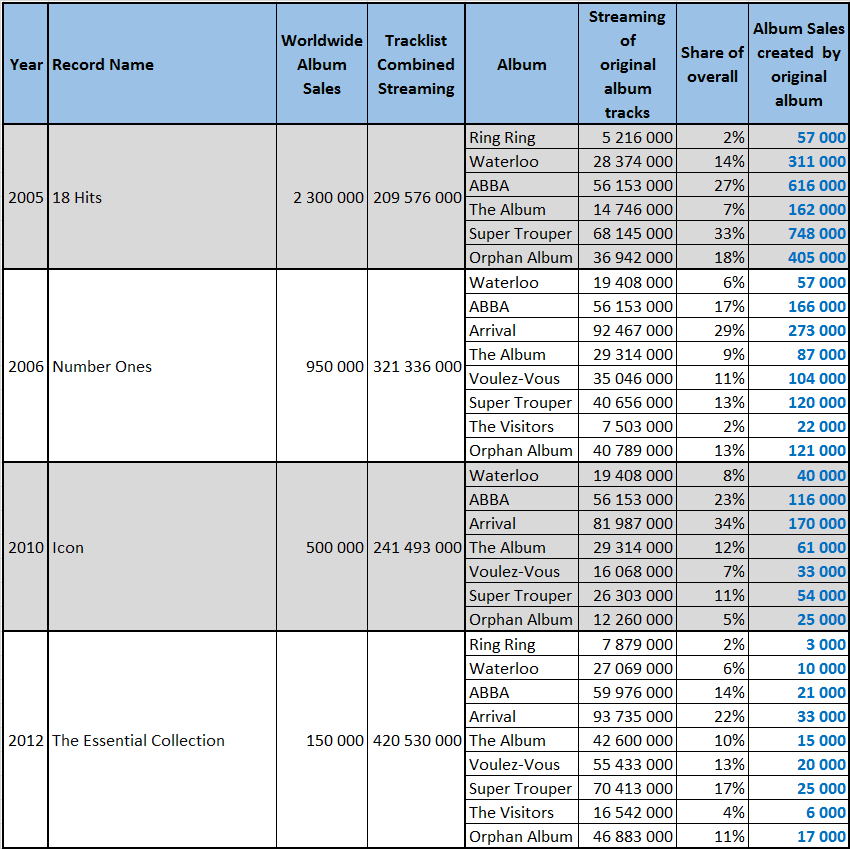 Gold is so much under the spotlight and the band remaining compilations sales are spread over so many LPs that we tend to forget about them. Still, since we listed Gold, following compilations already add for 11 million units sold.
Except 18 Hits that surprisingly left out Dancing Queen, all those releases follow the usual big hits pattern of the band with Arrival being the main provider. If you remember well, their big studio albums range sold in the 7 to 10 million range, as you should be understanding, the other part of the picture is just as big, if not bigger.
A last couple of complete career recordings albums – The Albums and Complete Studio Recordings, both from 2005 – sold a combined 400,000 units. As with Bob Dylan and Led Zeppelin similar packages, those sales are attributed to each studio album.