CSPC: Phil Collins Popularity Analysis
Part 2 – Compilations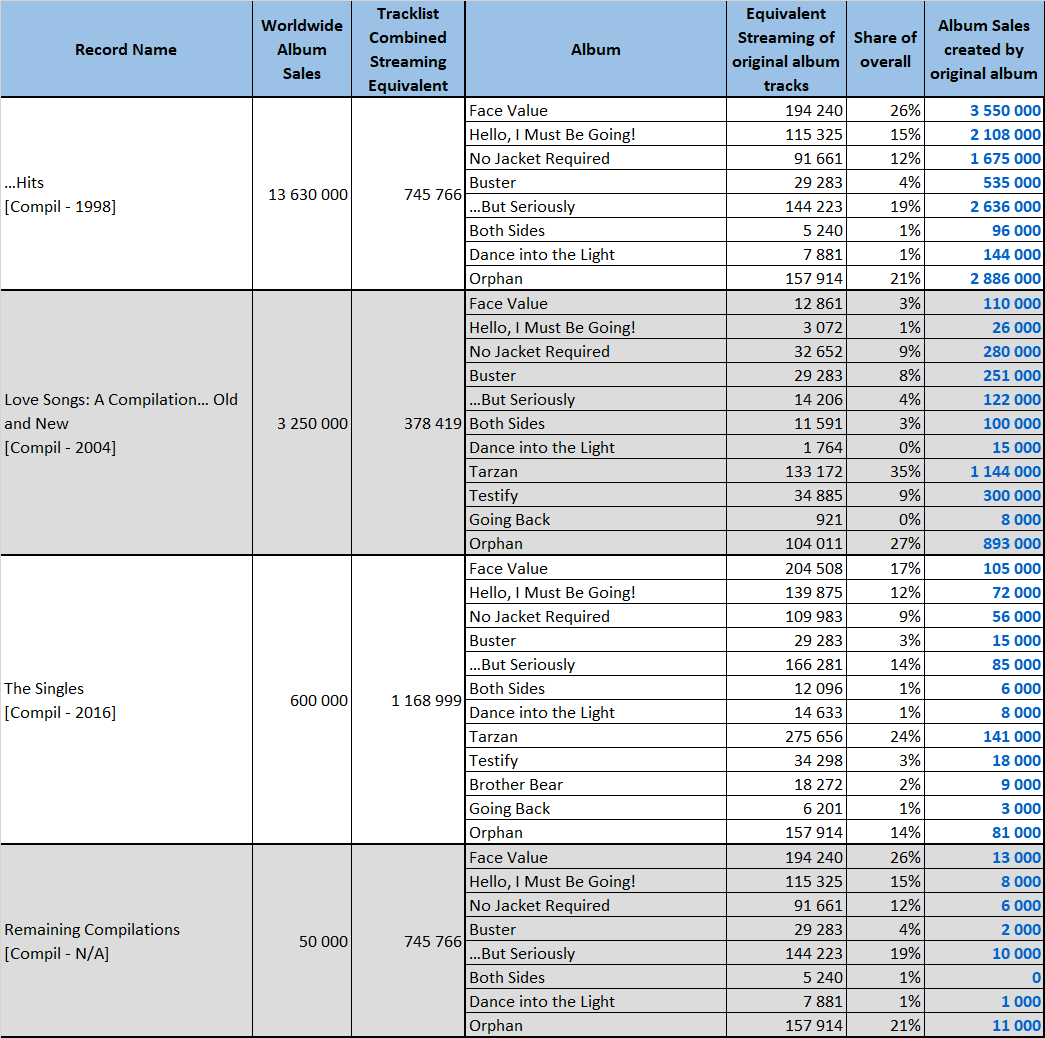 The track list of Hits is similar to the one of Serious Hits… Live! with the addition of some news unpopular songs. Logically, distribution patterns are similar. In spite of the huge sales of the live set, Hits went on to sell well over 13 million units to date on its own.
On its side, Love Songs left out his most popular smashes, focusing on former moderate hits and recent songs. This concludes on Tarzan leading the way among its sales providers. The compilation sold over 3 million copies, an impressive number considering all the hits it misses.
The Singles is a recent career-spanning best of. It cannibalizes pretty much the entire discography of Collins and has sold 600,000 units to date.