Part 1 – Live Recordings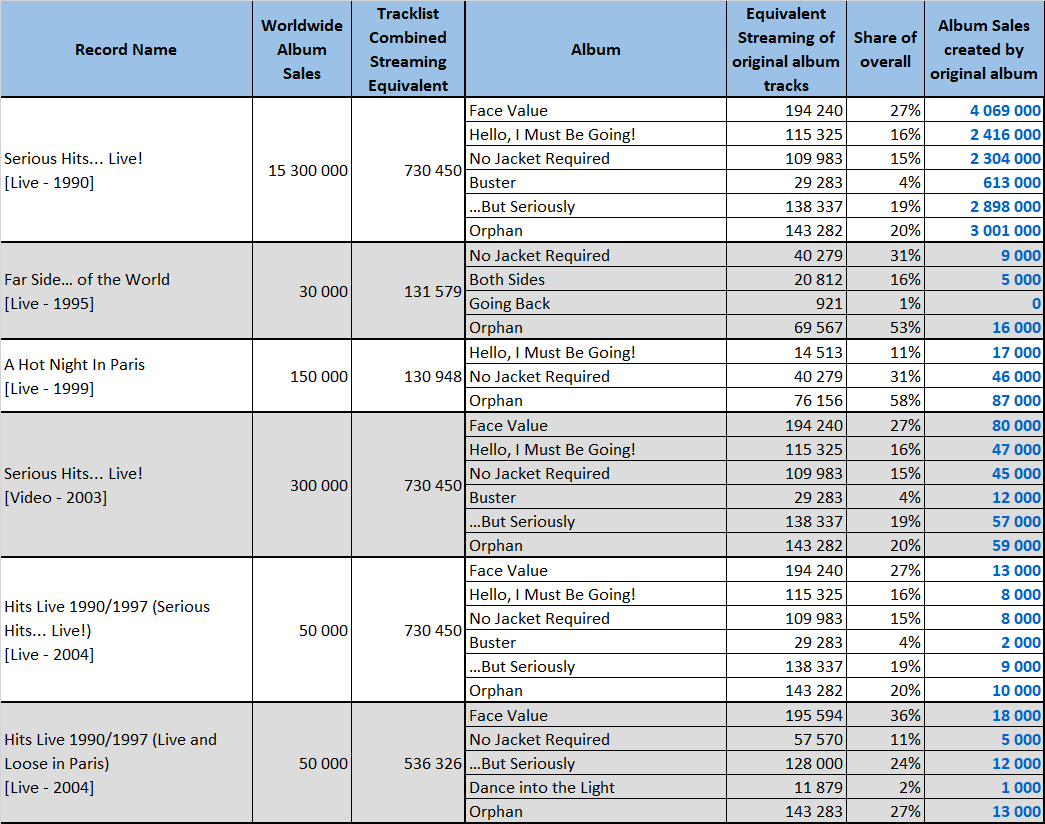 We use to start the full length section with the list of main compilations. This time we start with live recordings since this is how the discography of Collins was exploited. Serious Hits… Live! from 1990 was his first greatest hits-like package. It sold a terrific 15 million units, the 3rd highest selling live album of all-time and the biggest non-Unplugged live record. It was the perfect product to replace former LPs and to get all the hits of the pop star in one CD.
The biggest strength on that record comes from Face Value's recordings, mainly In The Air Tonight. The package also includes the appeal of Hello, I Must Be Going!, No Jacket Required and …But Seriously which all bring 15-20% of its strength. On top of these songs, it includes orphan tracks like Against All Odds. These distribution patterns are representative of the entire discography of the artist.