Full Length related records Sales – Summary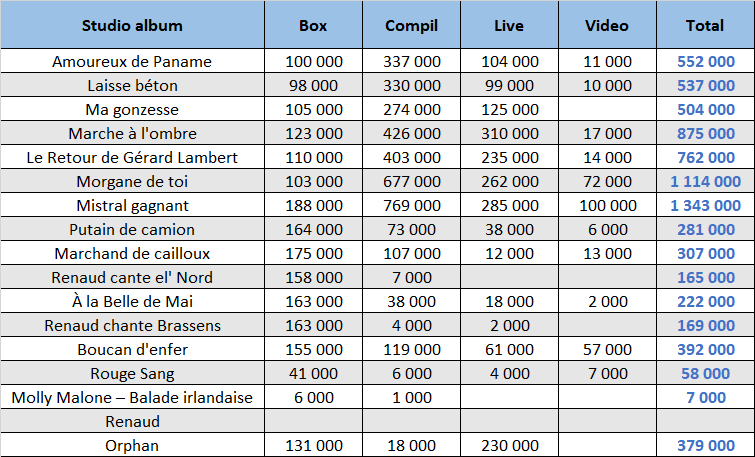 Here is the most underestimated indicator of an album's success – the amount of compilation sales of all kinds it generated. Due to the dependency of sales of the original studio albums on these releases, they are a key piece of the jigsaw.
The incredible strength of Renaud's catalog appears obvious in this table. Each of his first 7 albums generated more than half a million sales of compilations of every kind. The leader is obviously Mistral Gagnant with a tremendous 1,3 millions sales.